Hey there, my friend! Today, let's embark on a fascinating journey through the celestial wonders of the universe and explore the captivating topic of Stars and the Solar System. With the help of CBSE Science Class 8 Chapter Wise Solved Q&A, we'll dive into the mesmerizing world of stars, planets, and everything in between.
Stars and the Solar System play a crucial role in shaping our understanding of the universe and have intrigued humans for centuries. It's incredible to think about how these celestial bodies, scattered across the vast expanse of space, hold the secrets to our existence.
Introduction to Stars and the Solar System
Stars are celestial bodies that emit light and heat, creating an awe-inspiring spectacle in the night sky. They are huge spheres of hot gas, mostly composed of hydrogen and helium. The Solar System, on the other hand, encompasses the sun, the planets, their moons, and other objects that orbit around the sun.
Every star we see in the night sky, including our very own sun, belongs to the Milky Way galaxy. Our galaxy is just one of the billions of galaxies in the universe, each containing an unimaginable number of stars and other celestial objects.
The Journey of a Star
Stars aren't eternal; they go through a fascinating life cycle. They are born from vast clouds of gas and dust called nebulae. When these nebulae collapse under their gravitational force, they form a protostar. Energy is released when atoms fuse together, giving rise to nuclear reactions and creating immense amounts of heat and light. This marks the birth of a star.
As stars continue to burn, they reach a stable phase called the main sequence. During this phase, they convert hydrogen into helium in their cores through nuclear fusion, producing tremendous amounts of energy. Our sun, for instance, is in the main sequence and will continue to be for billions of years.
Characteristics of Stars
Each star has unique characteristics that define its nature and behavior:
Size and Mass: Stars come in various sizes, ranging from relatively small ones, called dwarf stars, to massive giants. They also have varying masses, which determine how long they will live and how they will eventually evolve.
Temperature and Color: Stars' surface temperature affects their color. Hotter stars appear blue or white, while cooler ones appear red.
Luminosity: Luminosity refers to the amount of light a star emits. It depends on the star's size and temperature.
Classification: Stars are classified into different types based on their features, such as their spectral characteristics and luminosity.
These are just a few aspects that make stars intriguing objects of study. Scientists continue to explore and unravel the mysteries of these celestial entities.
Benefits and Advantages of Studying Stars and the Solar System
The study of stars and the solar system provides numerous benefits and advantages:
Enhanced Understanding: Exploring the vastness of space enhances our knowledge and understanding of the universe we live in.
Technological Advancements: Research on stars and the solar system has led to significant technological advancements, including satellite systems, space exploration missions, and telescopes.
Astrobiology and Exoplanets: Studying stars helps us understand the potential for life beyond Earth. It aids in the exploration of exoplanets and the search for habitable environments.
The benefits of studying stars and the solar system extend far beyond these examples. They contribute to various scientific disciplines and inspire future generations to delve deeper into the mysteries of the universe.
Conclusion
As we conclude this exhilarating journey, we hope you've gained a newfound appreciation for the wonders of space and the significance of stars and the solar system. From their birth in nebulae to their vibrant existence, studying stars unravels the secrets of our universe. It broadens our horizons and fuels our curiosity to explore the mysteries beyond our planet.
Remember, my friend, the universe is vast and ever-expanding, inviting us to delve deeper and unravel its enigmatic nature.
People Also Ask
Why is the sun considered a star?
The sun is considered a star because, like other stars, it is a shining ball of gas that emits light and heat through the process of nuclear fusion. It belongs to the main sequence of stars and is crucial for sustaining life on Earth.
How are stars and planets different?
Stars are massive balls of hot gas that emit light and heat, while planets are much smaller bodies that orbit around stars. Stars generate their own light through nuclear fusion, whereas planets reflect the light of their host star.
Can we live on other planets?
Scientists are actively researching and exploring the possibility of finding habitable environments on other planets. So far, no definitive evidence of extraterrestrial life or habitable conditions has been discovered, but ongoing research expands our understanding of the potential for life beyond Earth.
And that wraps up our journey into the mesmerizing world of Stars and the Solar System, my friend. May the wonders of the universe continue to inspire you as you explore and contemplate the vastness of space!
If you are looking for 13.6 Tidal Forces – General Physics Using Calculus I you've came to the right place. We have 25 Pics about 13.6 Tidal Forces – General Physics Using Calculus I like Pin by BCVP on Universe | Astronomy facts, Cool science facts, Fun science, Difference Between Astrophysics, Astronomy And Cosmology. and also Beautiful | Nebula, Astronomy, Astronomy pictures. Here it is:
13.6 Tidal Forces – General Physics Using Calculus I
pressbooks.online.ucf.edu
tidal accretion relativistic eruption
Difference Between Astrophysics, Astronomy And Cosmology.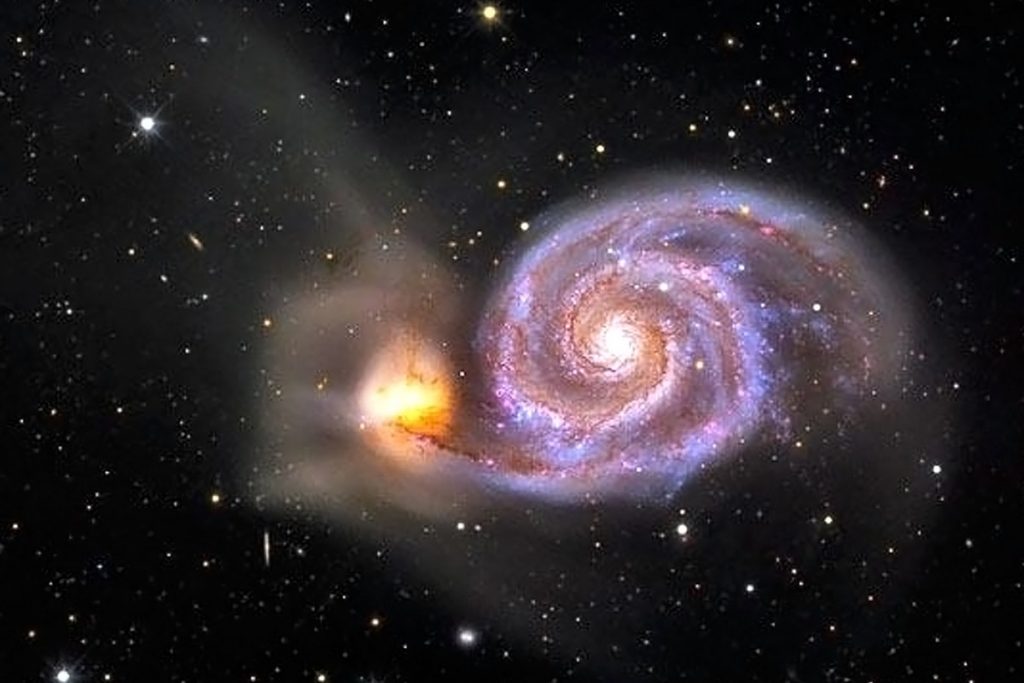 www.secretsofuniverse.in
wallpaper galaxies galaxy astrophysics hubble stars astronomy nebulae nasa physics astro positions motions chemistry rather astronomical ascertain objects nature space
It's Full Of Stars! Globular Cluster Sparkles In Cosmic Photo | Astronomy Pictures, Astronomy
www.pinterest.com
messier m5 cluster sky globular space night stars astronomy skycenter lemmon adam arizona block university apod known star mt brilliant
How We Define Distance In An Expanding Universe | Expanding Universe, Cosmology Universe, Astronomy
www.pinterest.com
quasar sdss heelal mapeamento cosmo unisci slice expanding quasars distante buracos define astronomia polytechnique lausanne fédérale anand bao cosmologie inaf
Astronomy & Astrophysics (A&A) | Galaxies, Star Clusters, Astrophysics
www.pinterest.com
Astrophysics: Keck Institute For Space Studies
www.kiss.caltech.edu
astrophysics gap formation bridging scales observations theory meet star
Astronomy & Astrophysics | Star Formation, Space And Astronomy, Nebula
www.pinterest.com
astrophysics astronomy
Astrophysics - Definition Of Astrophysics By The Free Dictionary

www.thefreedictionary.com
astrophysics definition
Pin By Sam On ☽♱ ᏆhᎬ ᏞᎾᏉᎬ ᎳᎥᏆᏟh ♏︎☯☾ | Star Chart, Astronomy Stars, Astronomy
www.pinterest.com
The Stochastic Scientist: September 2011
stochasticscientist.blogspot.com
star eso september sdss survey digitized sky
Astronomy Concept Diagrams — Simulating The Universe
blog.simulationcurriculum.com
celestial sphere astronomy concept sky coordinates diagrams night january concepts starry understanding using astronomical resources slideshare universe where
Stars - An Introduction - Astrophysics - YouTube
www.youtube.com
The Concept Of Magnitude In Astrophysics | Astronomy
www.secretsofuniverse.in
magnitude apparent astrophysics astronomy scale concept brightness
Pin By Meng Yeong On Astronomy | Space And Astronomy, Astronomy
www.pinterest.com
Pin By BCVP On Universe | Astronomy Facts, Cool Science Facts, Fun Science
www.pinterest.com
physics astronomy theoretical
Star | Definition & Facts | Britannica.com
www.britannica.com
star stars britannica definition astronomy science
Beautiful | Nebula, Astronomy, Astronomy Pictures
www.pinterest.com
cosmos
Astrophysics – Niels Bohr Institute - University Of Copenhagen
www.nbi.ku.dk
astrophysics energy universe studies extreme
Stars And The Solar System CBSE Science Class 8 Chapter Wise Solved Q&A
www.cbseguess.com
cbse class guide
Awesome Cool Nasa Videos- Star Size Comparison HD #Space #videos #NASA #News Check More At
www.pinterest.com
Astronomy Star Chart Hardcover - Lined/Grid | Astronomy Stars, Star Chart, Astronomy
www.pinterest.com
astronomy hardcover constellations graph surplus astrology bestworld
What Is A Pulsar? / NASA / Astrophysics / Science / Neutron Star / 720p - YouTube
www.youtube.com
pulsar nasa neutron star science waves frequency holes supermassive gravitational low form sun ever why if galaxy cosmic universe
Astrophysics - Définition - What Is
what-is-this.net
astrophysics theoretical department astro startalk queries cosmic radio general show workshops colloquia conferences seminars events
The Sky Above | Astronomy
courses.lumenlearning.com
sky zenith horizon astronomy where point around celestial observer circles circle stars directly line above figure ground meets head illustration
Pronunciation Of Astrophysics | Definition Of Astrophysics - YouTube
www.youtube.com
astrophysics
Difference between astrophysics, astronomy and cosmology.. 13.6 tidal forces – general physics using calculus i. Pin by meng yeong on astronomy