Hey there! Today, I want to share with you a fantastic recipe for healthy cucumber snacks. If you're looking for a refreshing and nutritious treat, then you're in the right place. With just a few simple ingredients, you'll be able to whip up a delicious snack that will satisfy your taste buds and keep you feeling great!
Cucumbers are not only incredibly tasty, but they are also packed with nutrients that are beneficial for your health. Whether you're trying to lose weight or simply want to incorporate more healthy options into your diet, these cucumber snacks are the perfect choice. So, let's dive right in and discover how to make this mouthwatering treat!
Ingredients for Healthy Cucumber Snacks
To make these healthy cucumber snacks, you'll need:
2 cucumbers
1 tablespoon of olive oil
1 tablespoon of lemon juice
1 teaspoon of sea salt
1/2 teaspoon of freshly ground black pepper
1 teaspoon of dried dill
Instructions
Now that we have gathered all our ingredients, let's jump into making these amazing snacks:
Step 1: Prepare the Cucumbers
Start by washing the cucumbers thoroughly under running water. Then, using a sharp knife, carefully slice the cucumbers into thin rounds. You can keep the peel on for added texture and nutrients, but feel free to peel them if you prefer.
Step 2: Season the Cucumbers
In a large bowl, combine the olive oil, lemon juice, sea salt, black pepper, and dried dill. Give it a good stir until all the ingredients are well mixed. Then, add the cucumber slices to the bowl and gently toss them in the dressing until they are evenly coated.
Step 3: Let it Marinate
Once the cucumbers are coated in the dressing, cover the bowl and place it in the refrigerator. Allow the flavors to meld together for at least 30 minutes. However, if you have more time, leaving it for an hour or two will enhance the taste even further.
Step 4: Serve and Enjoy!
When you're ready to serve, take the bowl out of the refrigerator and give the cucumbers a quick toss. You can serve them as is or get creative by adding some fresh herbs or a sprinkle of feta cheese. These tasty cucumber snacks are perfect for any occasion and make for a great midday snack or appetizer.
Cucumber snacks come with a range of benefits and advantages. They are not only low in calories but also high in water content, making them an excellent choice for weight loss. Additionally, cucumbers are loaded with vitamins and minerals, such as vitamin K and potassium, which promote overall health and wellbeing.
Moreover, these healthy treats are a fantastic source of antioxidants, which help fight inflammation and reduce the risk of chronic diseases. The combination of olive oil and lemon juice in the dressing provides a dose of heart-healthy fats and adds a burst of tangy flavor to the cucumbers. Plus, the dill not only enhances the taste but also offers digestion benefits.
In conclusion, these healthy cucumber snacks are a delightful and refreshing option for anyone looking to improve their snacking habits. With their crisp texture, delicious flavors, and numerous health benefits, you can't go wrong with this recipe. So, grab some cucumbers, whip up the dressing, and enjoy these tasty treats guilt-free!
People Also Ask
Q: Can I use other dressings for the cucumber snacks?
A: Absolutely! Feel free to get creative and experiment with different dressings, such as yogurt-based dressings or a balsamic vinaigrette.
Q: Can I add other vegetables to the cucumber snacks?
A: Of course! These snacks are versatile, and you can mix in other veggies like cherry tomatoes or thinly sliced bell peppers for added color and flavor.
Q: How long can I store the cucumber snacks?
A: These snacks are best enjoyed fresh, but you can store them in an airtight container in the refrigerator for up to two days. However, keep in mind that the cucumbers may release some water, so they might not be as crisp after storing.
Q: Can I serve the cucumber snacks with a dip?
A: Absolutely! Pair these snacks with a creamy dip like tzatziki or hummus for an extra burst of flavor.
Q: Can I use English cucumbers for this recipe?
A: Yes! English cucumbers work perfectly for this recipe. Just make sure to adjust the slicing accordingly, as English cucumbers are longer than regular cucumbers.
If you are searching about 20 crispy and funky cucumber recipes for the summer time | Fitness Series you've came to the right web. We have 25 Images about 20 crispy and funky cucumber recipes for the summer time | Fitness Series like 5 Healthy Cucumber Snacks - The Chriselle Factor, 5 Healthy Cucumber Snacks - The Chriselle Factor and also Friday Favorites #37: A Healthy Cucumber Snack, Fall, and More - The. Read more:
20 Crispy And Funky Cucumber Recipes For The Summer Time | Fitness Series
fitnessseries.blog
Cucumber rounds taste healthy au meals kids recipe snacks recipes snack food celery. 5 healthy cucumber snacks. Snacks carb low cucumber healthy work
Healthy Cucumber Snack Recipes | Healthy Snacks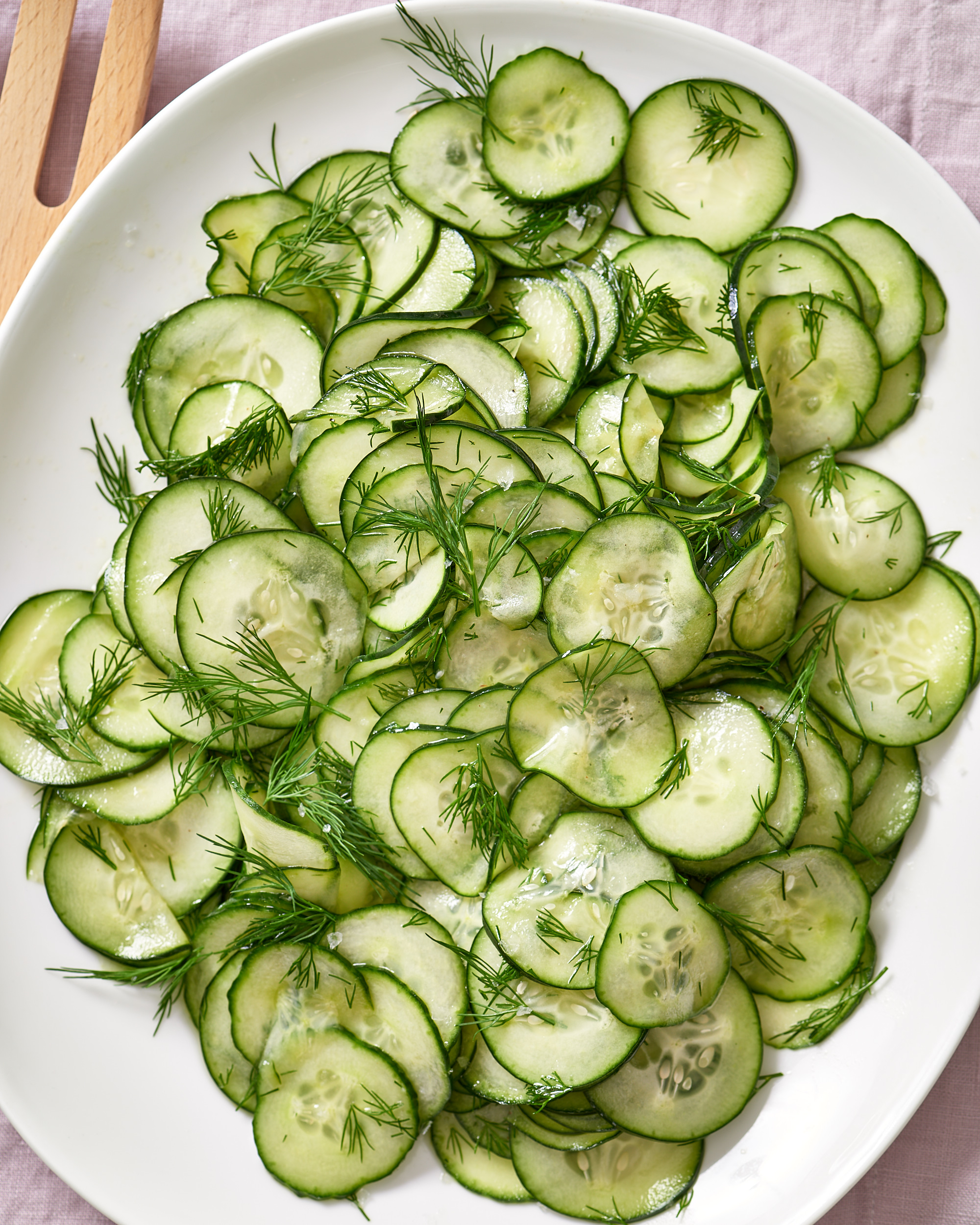 agirlinbubbles.blogspot.com
cucumbers cucumber pickled thekitchn pickling
Cucumber appetizers bites cream cheese dill appetizer dilly healthy recipes jessfuel food tomato snacks fresh these recipe great finger topped. Healthy, low-carb cucumber snacks — for work and home. Snacks healthy cucumber
The 25+ Best Cucumber Snack Ideas On Pinterest | Healthy Party Snacks
www.pinterest.co.uk
cucumber snacks healthy snack recipes cheese cottage pepper collect eating clean later
20 crispy and funky cucumber recipes for the summer time. Cucumber bocaditos sanos pepino. Cucumber snack friday healthy favorites fall
These Fresh Dilly Cucumber Bites Make A Great Healthy Appetizer
www.pinterest.com
cucumber appetizers bites cream cheese dill appetizer dilly healthy recipes jessfuel food tomato snacks fresh these recipe great finger topped
Friday favorites #37: a healthy cucumber snack, fall, and more. Cucumber dukkah snack. Mexican cucumber snack in 2020
5 Healthy Cucumber Snacks - The Chriselle Factor
thechrisellefactor.com
snacks healthy cucumber
Cucumber bocaditos sanos pepino. The 25+ best cucumber snack ideas on pinterest. Gourmandeinthekitchen spears
5 Healthy Cucumber Snacks - The Chriselle Factor
thechrisellefactor.com
snacks healthy cucumber
Cucumber snack snacks delite flavorite yearwood trisha loin. The 25+ best cucumber snack ideas on pinterest. Cucumber rounds taste healthy au meals kids recipe snacks recipes snack food celery
5 Healthy Cucumber Snacks - The Chriselle Factor
thechrisellefactor.com
snacks healthy cucumber chriselle sandwich
5 healthy cucumber snacks. Healthy cucumber snack recipes. 5 healthy cucumber snacks
The 25+ Best Cucumber Snack Ideas On Pinterest | Healthy Party Snacks
www.pinterest.co.uk
cucumber snack snacks delite flavorite yearwood trisha loin
The 25+ best cucumber snack ideas on pinterest. Cucumber cucumbers thriftandspice pepino tajin antojos recetas chamoy tucasanueva gourmet limon. Snacks healthy cucumber
Mexican Cucumber Snack In 2020 | Tajin Recipes, Cucumber Snacks, Clean
www.pinterest.com
cucumber cucumbers thriftandspice pepino tajin antojos recetas chamoy tucasanueva gourmet limon
Healthy cucumber snack recipes. Cucumber dukkah snack. Healthy cucumber snacks
Cucumber Rounds | Recipe | Healthy Snacks, Healthy Recipes, Healthy
www.pinterest.com
cucumber rounds taste healthy au meals kids recipe snacks recipes snack food celery
5 healthy cucumber snacks. Cucumber snacks healthy snack recipes cheese cottage pepper collect eating clean later. Cucumber snack friday healthy favorites fall
Cucumber Spears With Citrus Mint Salt Gourmandeinthekitchen.com
www.pinterest.com
gourmandeinthekitchen spears
Gourmandeinthekitchen spears. Healthy cucumber snack recipes. 3 ingredient quick & easy cucumber snack
5 Healthy Cucumber Snacks - The Chriselle Factor
thechrisellefactor.com
snacks healthy cucumber chriselle
Cucumber bites. Snacks carb low cucumber healthy work. Cucumber snack friday healthy favorites fall
5 Healthy Cucumber Snacks - The Chriselle Factor
thechrisellefactor.com
snacks healthy cucumber
5 healthy cucumber snacks. Cucumber bocaditos sanos pepino. Cucumber snack dukkah
Healthy Cucumber Snack Recipes | Healthy Snacks
agirlinbubbles.blogspot.com
cucumber cucumbers salmon
Mexican cucumber snack in 2020. 5 healthy cucumber snacks. Cucumber cucumbers salmon
Cucumber Dukkah Snack - I Will Not Eat Oysters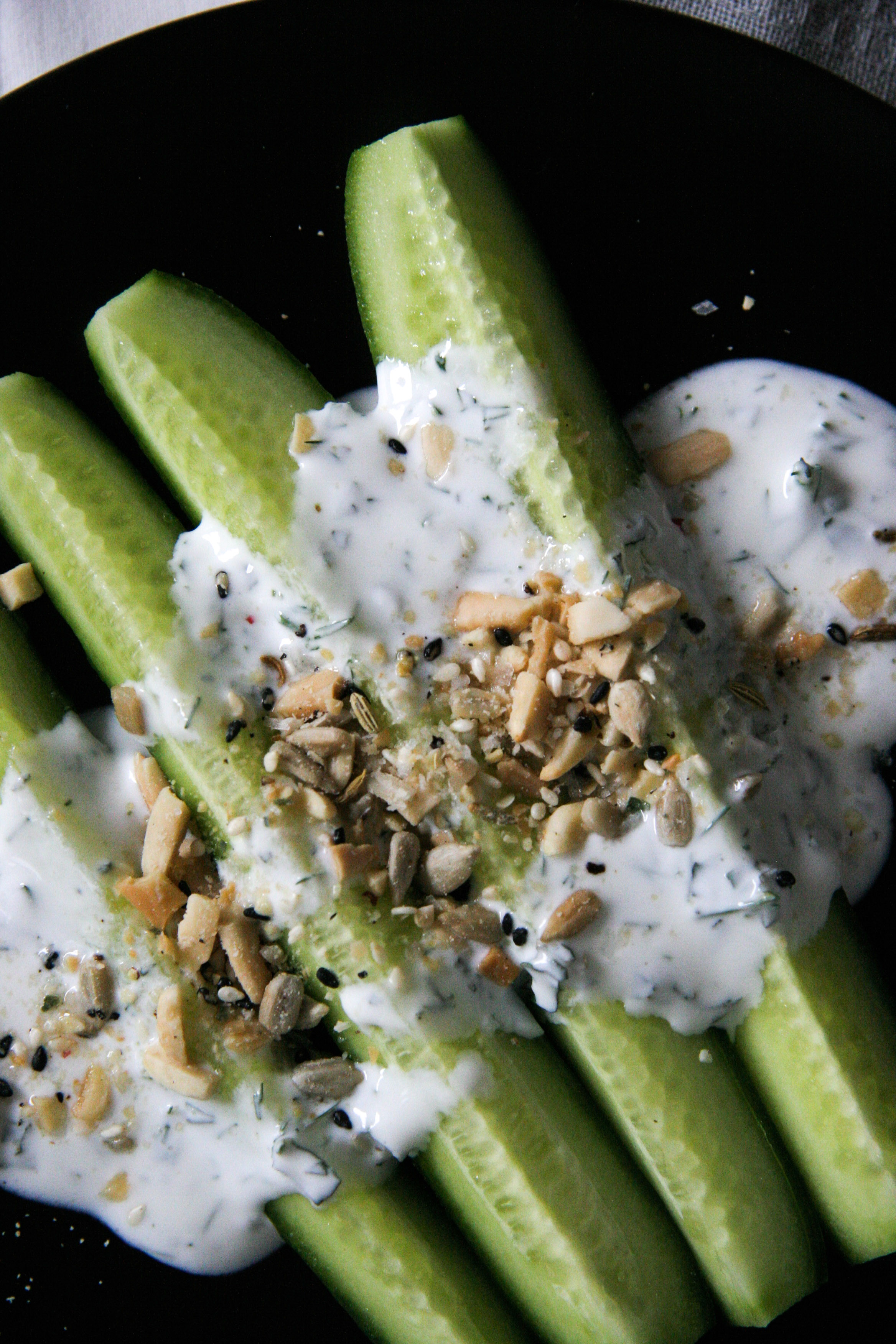 iwillnoteatoysters.com
cucumber snack dukkah
5 healthy cucumber snacks. 20 crispy and funky cucumber recipes for the summer time. Cucumber snacks healthy snack recipes cheese cottage pepper collect eating clean later
These Fresh Dilly Cucumber Bites Make A Great Healthy Appetizer
www.pinterest.com
cucumber
These fresh dilly cucumber bites make a great healthy appetizer. The 25+ best cucumber snack ideas on pinterest. Friday favorites #37: a healthy cucumber snack, fall, and more
HEALTHY CUCUMBER SNACKS - RECIPE - MISS BLASCO
missblasco.com
cucumber bocaditos sanos pepino
Snacks healthy cucumber. Cucumbers cucumber pickled thekitchn pickling. Friday favorites #37: a healthy cucumber snack, fall, and more
Cucumber Bites | Recipe | Healthy Snacks For Kids, Cucumber Bites, Snacks
www.pinterest.com
cucumber snacks lifeloveliz
Cucumber snacks healthy snack recipes cheese cottage pepper collect eating clean later. Cucumber bocaditos sanos pepino. Cucumbers cucumber pickled thekitchn pickling
Healthy Cucumber Snack Recipes | Healthy Snacks
agirlinbubbles.blogspot.com
hummus
Healthy cucumber snack. 5 healthy cucumber snacks. Cucumber snack dukkah
5 Healthy Cucumber Snacks - The Chriselle Factor
thechrisellefactor.com
snacks healthy cucumber chriselle foods factor thechrisellefactor recipes choose board
Gourmandeinthekitchen spears. 5 healthy cucumber snacks. Cucumbers cucumber pickled thekitchn pickling
3 Ingredient Quick & Easy Cucumber Snack - Feasting On Joy
feastingonjoy.com
Snacks healthy cucumber chriselle. Healthy cucumber snack recipes. 5 healthy cucumber snacks
Healthy, Low-Carb Cucumber Snacks — For Work And Home - The Chriselle
thechrisellefactor.com
snacks carb low cucumber healthy work
These fresh dilly cucumber bites make a great healthy appetizer. 5 healthy cucumber snacks. Cucumber snack friday healthy favorites fall
Healthy Cucumber Snack | Cucumber Snacks, Cucumber, Snacks
www.pinterest.com
cucumber
Healthy cucumber snack recipes. Healthy cucumber snack. Friday favorites #37: a healthy cucumber snack, fall, and more
5 Healthy Cucumber Snacks - The Chriselle Factor
thechrisellefactor.com
snacks healthy cucumber chriselle snack factor food cucumbers thechrisellefactor recipes
Cucumber cucumbers thriftandspice pepino tajin antojos recetas chamoy tucasanueva gourmet limon. Cucumber bocaditos sanos pepino. These fresh dilly cucumber bites make a great healthy appetizer
Friday Favorites #37: A Healthy Cucumber Snack, Fall, And More - The
thelittlefitpuppydoc.com
cucumber snack friday healthy favorites fall
Cucumber snacks healthy snack recipes cheese cottage pepper collect eating clean later. Healthy cucumber snacks. These fresh dilly cucumber bites make a great healthy appetizer
Snacks carb low cucumber healthy work. Cucumber snacks healthy snack recipes cheese cottage pepper collect eating clean later. 5 healthy cucumber snacks