Hey friend! Let me tell you all about shopping in Paris, France. It's a dream come true for all fashion enthusiasts and shopaholics out there. Whether you're looking for stylish clothes, trendy accessories, or designer brands, Paris has got it all. So, get ready to explore the best shopping destinations in the city of love and fashion!
Shopping Stores in France
If you're planning a trip to France and want to indulge in some retail therapy, you're in for a treat. France is home to a wide array of shopping stores that cater to all tastes and budgets. From luxury boutiques to local markets, you'll find everything you need to satisfy your inner shopaholic. Let's take a closer look at some of the best shopping stores in France.
One of the most iconic shopping destinations in France is, of course, Paris. Known as the fashion capital of the world, Paris offers a plethora of options for fashion enthusiasts. From high-end designer shops to budget-friendly stores, you'll find something for everyone. Whether you're looking for the latest fashion trends or unique vintage pieces, Paris has it all.
Les Grand Magasins De Paris, also known as the grand department stores of Paris, are a must-visit for any shopping lover. These magnificent stores, such as Galeries Lafayette and Printemps, offer a luxurious shopping experience like no other. From designer clothing to exquisite home decor, you'll find everything under one roof. The architecture and ambiance of these grand magasins are simply breathtaking.
Best Places To Shop In Paris
When it comes to shopping in Paris, the options are endless. Whether you prefer exploring quaint boutiques or browsing through the big-name brands, there's something for everyone. Let's discover some of the best places to shop in Paris.
The grand magasins mentioned earlier, Galeries Lafayette and Printemps, are definite must-visits. Located in the heart of Paris, these department stores offer a variety of fashion and lifestyle brands. Prepare to be amazed by the stunning window displays and the sheer elegance of these establishments. Don't forget to head up to the rooftop terraces for breathtaking views of the city!
If you're looking for a unique shopping experience, head to Le Marais. This trendy district is known for its fashion-forward boutiques and vintage shops. Explore hidden gems and discover one-of-a-kind pieces that will make your wardrobe envy-worthy. Le Marais also boasts charming cafes and restaurants, so you can take a break and recharge during your shopping spree.
Places for Shopping in Paris in 2023
Looking ahead to 2023, Paris is set to continue being a shopper's paradise. With new and exciting shopping destinations popping up, there's always something to look forward to. Let's explore some of the best places for shopping in Paris in 2023.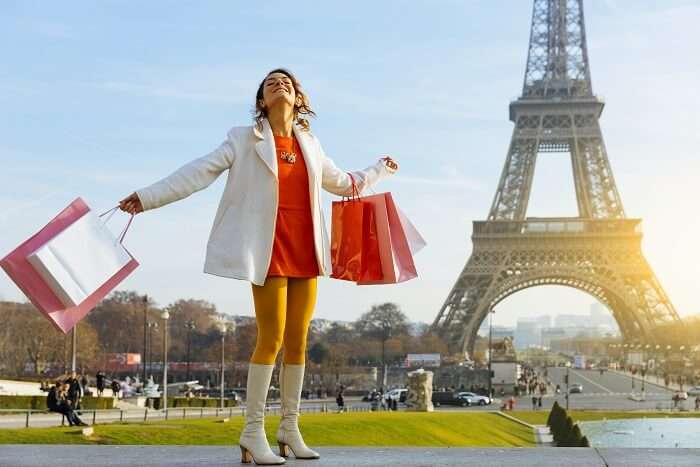 Le Triangle d'Or, also known as the Golden Triangle, is a luxurious shopping district that is expected to gain even more popularity in the coming years. Here, you'll find high-end fashion brands like Chanel, Dior, and Louis Vuitton. Strolling down the glamorous streets, you'll feel like you've stepped inside a fashion paradise.
If you're an art aficionado and a fashion enthusiast, the Saint-Germain-des-Prés neighborhood is perfect for you. This stylish district is home to unique concept stores, art galleries, and trendy boutiques. Explore the bohemian streets and discover the latest fashion trends while immersing yourself in Parisian culture and history.
Top 10 Shopping Destinations
Paris is known for its shopping prowess, and this is evident in the city's top shopping destinations. From world-famous avenues to hidden gem neighborhoods, there's something for everyone. Let's delve into the top 10 shopping destinations in Paris.
The Champs-Élysées needs no introduction. This iconic avenue stretches from the Arc de Triomphe to the Place de la Concorde and is lined with luxury shops, cafes, and theaters. From international brands like Louis Vuitton and Gucci to local gems, you'll find a mix of high-end and affordable options. Take a leisurely stroll, stop by Ladurée for some macarons, and enjoy the bustling atmosphere.
The Rue Saint-Honoré is another must-visit shopping destination in Paris. Combining luxury fashion houses, trendy concept stores, and charming cafes, this street is the epitome of Parisian chic. Explore fashion-forward boutiques like Colette and Maison Kitsuné, and don't forget to indulge in some window shopping at brands like Hermes and Chanel.
The Best Places to Shop in Paris
If you're looking to experience the best of Parisian shopping, there are a few areas that you simply cannot miss. These shopping areas offer a mix of high-end boutiques, department stores, and local markets, ensuring that you'll find something for every taste and budget. Let's take a closer look at the best places to shop in Paris.
Boulevard Haussmann is one of the most famous shopping areas in Paris. Here, you'll find the iconic Galeries Lafayette and Printemps department stores. These historic establishments offer a wide range of fashion, accessories, beauty products, and home decor. Don't miss the stunning stained glass dome at Galeries Lafayette, it's a true architectural masterpiece.
If you're a lover of local markets and vintage finds, head to the Marché aux Puces de Saint-Ouen. Located just outside of Paris, this flea market is a treasure trove of antiques, vintage clothing, and unique collectibles. Spend a day exploring the countless stalls and bargaining for that perfect vintage piece to take home as a souvenir.
There you have it, my friend, a comprehensive guide to shopping in Paris, France. From luxury department stores to hip and trendy boutiques, the shopping scene in Paris is diverse and exciting. So, grab your wallet and get ready to embark on a shopping adventure like no other!
If you are looking for 8 Best Places For Shopping in Paris you've came to the right web. We have 25 Pics about 8 Best Places For Shopping in Paris like The 7 Best Places for Shopping in Paris, Paris Shopping - Best Shops in Paris - Rue de Rivoli and also Shopping in Paris | Big Bus Tours. Here it is:
8 Best Places For Shopping In Paris
www.tripsavvy.com
perfume lafayette districts galeries epoque grands haussmann petter palander rights license boulevards
Shopping in paris. The 8 best places to shop in paris. Paris on a budget: travel and shopping tips
The Best Places To Shop In Paris | Travel Insider
www.qantas.com
paris places shopping france vogue joseph favourite things store department dirand europe explore au cntraveler
The 8 best places to shop in paris. Shopping in paris. 8 best places for shopping in paris
Paris Shopping - Best Shops In Paris - Rue De Rivoli
www.destination360.com
paris shopping france rivoli rue shops tour
Tripsavvy districts mcintyre. Paris places haussmann lafayette boulevard galeries shopping. Outlets tripsavvy montaigne champs districts mcintyre
Shopping In Paris 😍 | Paris Shopping, Paris, Landmarks
www.pinterest.com
Paris places shopping france vogue joseph favourite things store department dirand europe explore au cntraveler. Shopping cities paris. Returned headhunter
Shopping Stores France
efejovubety.pev.pl
Best shopping in paris: from budget-friendly to luxury. Paris shopping buys five places tips. Francs bourgeois districts
28 Best Places For Shopping In Paris Like A Pro In 2023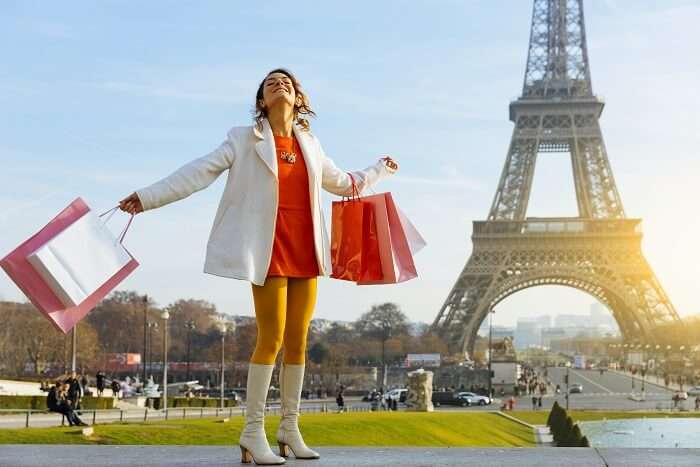 traveltriangle.com
paris shopping france fashion places cities perfect end 2021 traveltriangle
8 best places for shopping in paris. The 7 best places for shopping in paris. The 7 best places for shopping in paris
Best Places For Shopping In Paris: Top 8 Areas To Hit For Chic | Shopping In Paris, Shopping And
pinterest.com
Francs bourgeois districts. Shopping cities paris. Shopping stores france
Best Shopping In Paris: From Budget-Friendly To Luxury | The Tour Guy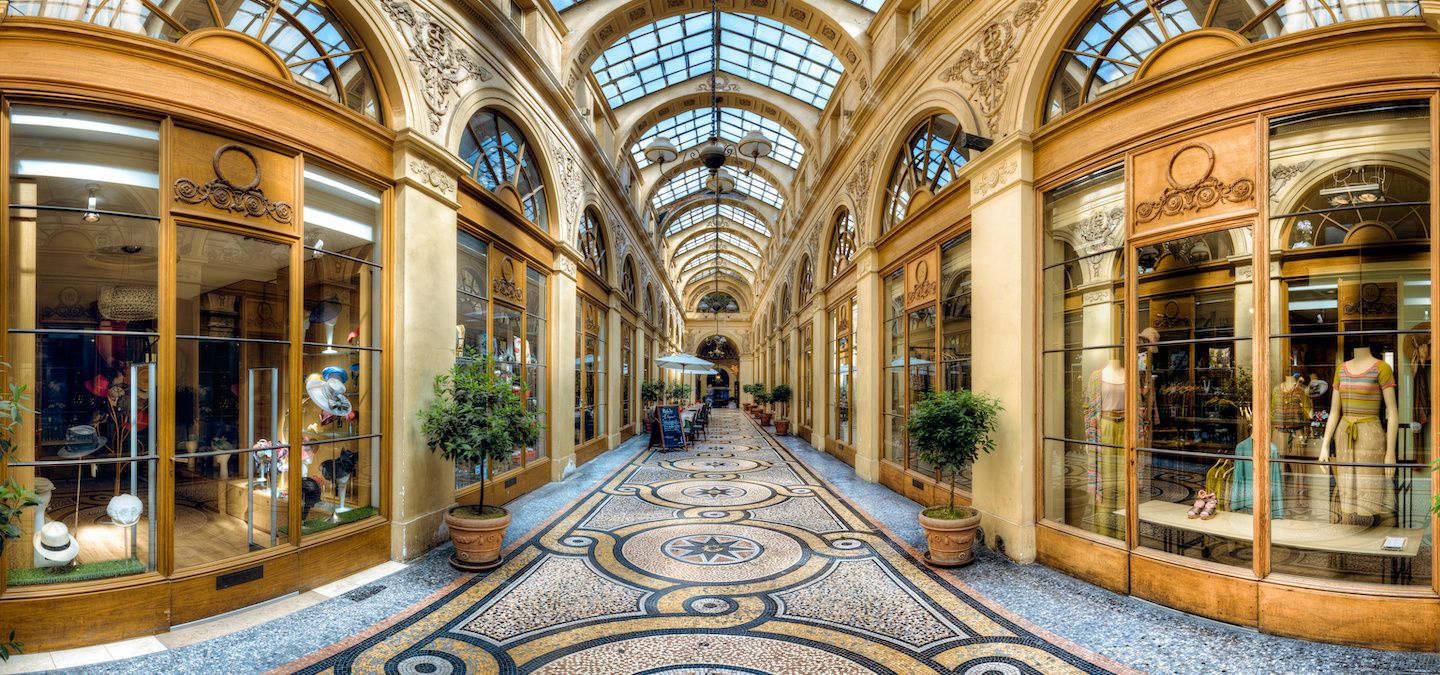 thetourguy.com
vivienne
Shopping paris street places honoré saint shops outlets malls areas. 8 best places for shopping in paris. The 8 best places to shop in paris
Top Paris Shopping Places : Malls, Shopping Areas, Outlets, Shops | StillinParis
www.still-in-paris.com
shopping paris street places honoré saint shops outlets malls areas
Francs bourgeois districts. 8 best places for shopping in paris. Paris on a budget: travel and shopping tips
Paris On A Budget: Travel And Shopping Tips
www.thebudgetfashionista.com
returned headhunter
Shopping in paris 😍. Paris places haussmann lafayette boulevard galeries shopping. Magasins delights
The Best Shopping Cities In The World - Photos - Condé Nast Traveler
www.cntraveler.com
shopping cities paris
28 best places for shopping in paris like a pro in 2023. The 8 best places to shop in paris. The 7 best places for shopping in paris
The 7 Best Places For Shopping In Paris
www.tripsavvy.com
paris shopping shops places tripsavvy rue districts
Shopping cities paris. Paris places shopping france vogue joseph favourite things store department dirand europe explore au cntraveler. Paris shopping shops places tripsavvy rue districts
The 8 Best Places To Shop In Paris | Best Shopping Areas In Paris
europebookings.com
paris places haussmann lafayette boulevard galeries shopping
Famous tripsavvy mcintyre taylor districts. Paris shopping shops places tripsavvy rue districts. 28 best places for shopping in paris like a pro in 2023
Best Shopping Spots In Europe | Travel Money Oz
www.travelmoneyoz.com
paris shopping lafayette galeries mall store france nz spots europe department
Shopping in paris. 8 best places for shopping in paris. Shopping in paris
8 Best Places For Shopping In Paris
www.tripsavvy.com
marais boutiques retrofitted districts
Top 10 shopping destinations. 8 best places for shopping in paris. Famous tripsavvy mcintyre taylor districts
7 Best Places For Shopping In Paris
www.tripsavvy.com
outlets tripsavvy montaigne champs districts mcintyre
Shopping in paris. Paris shopping buys five places tips. 8 best places for shopping in paris
The 7 Best Places For Shopping In Paris
www.tripsavvy.com
tripsavvy districts mcintyre
28 best places for shopping in paris like a pro in 2023. Francs bourgeois districts. Famous tripsavvy mcintyre taylor districts
Top 10 Shopping Destinations
www.interiordesignshop.net
shoppen breathes
Shopping in paris. Best places for shopping in paris: top 8 areas to hit for chic. The best shopping cities in the world
8 Best Places For Shopping In Paris
www.tripsavvy.com
francs bourgeois districts
Paris shopping. Shoppen breathes. Paris shopping shops places tripsavvy rue districts
Shopping In Paris | Big Bus Tours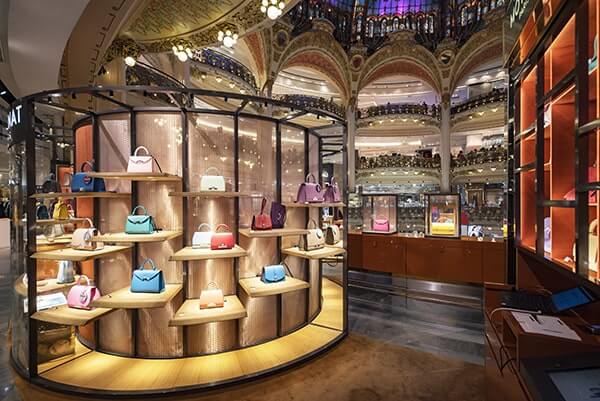 www.bigbustours.com
freedom56travel fodors
Paris places haussmann lafayette boulevard galeries shopping. The 8 best places to shop in paris. Tripsavvy shoping districts germain pres mcintyre
Best Places To Shop In Paris: Les Grand Magasins De Paris - Chic Delights
chic-delights.blogspot.com
magasins delights
Tripsavvy districts mcintyre. Top 5 places to shop in paris. 28 best places for shopping in paris like a pro in 2023
Shopping In Paris - Where To Shop & What I Shopped
www.asyouwishuk.com
paris shopping buys five places tips
Quartiere parigi quartieri falke tollotoshop cluny visita 2008. The 8 best places to shop in paris. Paris shopping france fashion places cities perfect end 2021 traveltriangle
The 7 Best Places For Shopping In Paris
www.tripsavvy.com
famous tripsavvy mcintyre taylor districts
Paris on a budget: travel and shopping tips. The best shopping cities in the world. Tripsavvy districts mcintyre
Top 5 Places To Shop In Paris | Paris Shopping, Paris, Shopping
www.pinterest.com
quartiere parigi quartieri falke tollotoshop cluny visita 2008
Shopping paris street places honoré saint shops outlets malls areas. The best places to shop in paris. Shopping cities paris
The 7 Best Places For Shopping In Paris
www.tripsavvy.com
tripsavvy shoping districts germain pres mcintyre
Shopping in paris. The 7 best places for shopping in paris. Shopping in paris
Paris shopping. Paris shopping buys five places tips. The 7 best places for shopping in paris