Hey friend! Have you ever been to Paris? It's such a beautiful city, full of famous landmarks and iconic attractions. But did you know that there are also hidden gems in Paris that you won't find in any guidebook? That's right! Today, I want to share with you some secret spots in Paris that will make your trip even more special. So, let's dive in!
1. Rue Cremieux
First on our list is Rue Cremieux, a hidden gem tucked away in the 12th arrondissement of Paris. This picturesque street is known for its pastel-colored houses that line both sides of the road. It's like a little piece of heaven in the heart of the city. Take a stroll along the cobblestone pavement and soak in the vibrant atmosphere. This place is a paradise for Instagram-worthy photos!
2. The Stairs of Montmartre
If you're a fan of the movie "Amélie," you'll love the Stairs of Montmartre. These hidden stairs are located in the artistic neighborhood of Montmartre and were featured in the film. Take a romantic walk up the steps and feel like you're stepping into a movie scene. On your way, you'll pass by charming cafes, street art, and talented musicians. It's a magical experience that will make you fall in love with Paris even more.
3. The Wall of Love
Are you ready for a little romance? Head over to the Wall of Love in Montmartre! This hidden gem is a mural that features the words "I love you" written in over 300 languages. It's a perfect spot for couples to leave their mark by writing their own messages of love. Take a moment to admire the beautiful artwork and feel the love in the air.
4. Square Rapp
If you're looking for a peaceful escape from the bustling city, head to Square Rapp. This hidden park is located near the Eiffel Tower and offers a serene atmosphere away from the crowds. Take a leisurely stroll among the beautiful gardens, sit on a bench, and enjoy a picnic with a view of the Eiffel Tower in the background. It's a hidden oasis that will make you forget you're in the heart of Paris.
5. The Petite Ceinture
Have you ever heard of the Petite Ceinture? It's a hidden railway that used to circle Paris, and now it has been transformed into a unique urban park. Take a walk along this abandoned railway line and discover hidden gardens, street art, and even old train stations. It's a fascinating way to explore Paris off the beaten path and immerse yourself in the city's history.
6. The Covered Passages
Step back in time by visiting the covered passages of Paris. These hidden arcades were built in the 19th century and were popular gathering places for shoppers and intellectuals. Today, they offer a unique shopping experience with boutiques, art galleries, and charming cafes. Some of the must-visit covered passages include Passage des Panoramas, Galerie Vivienne, and Passage Choiseul. Explore these hidden gems and get lost in their timeless beauty.
7. Parc des Buttes-Chaumont
If you're a nature lover, you'll be delighted to discover Parc des Buttes-Chaumont. This hidden gem is one of the largest parks in Paris and offers stunning views of the city. With its rolling hills, waterfalls, and a picturesque lake, it's the perfect place to relax and escape the urban chaos. Pack a picnic, find a shady spot under a tree, and enjoy the serenity of this hidden paradise.
8. Square des Batignolles
Located in the Batignolles neighborhood, Square des Batignolles is a charming park that often gets overlooked by tourists. It's a true hidden gem where locals come to relax and enjoy some quiet time. The park features beautiful flowerbeds, a lake, a waterfall, and even a small vineyard. Take a leisurely stroll and soak in the peaceful atmosphere of this hidden oasis in the heart of Paris.
9. Promenade Plantée
If you're looking for a unique and offbeat experience in Paris, you must visit the Promenade Plantée. This hidden gem is an elevated park built on an old railway viaduct. Take a leisurely walk or bike ride along the tree-lined path and enjoy panoramic views of the city. It's a hidden oasis above the busy streets, offering a different perspective of Paris.
10. Canal Saint-Martin
Last but not least, let's explore Canal Saint-Martin, a hidden gem in the trendy neighborhood of Belleville. This picturesque canal is lined with tree-shaded walkways, charming bridges, and trendy cafes. Take a leisurely boat ride along the canal, or simply sit by the water and watch the world go by. It's a hidden spot that offers a peaceful escape from the hustle and bustle of the city.
And there you have it, my dear friend! These are just a few of the hidden gems in Paris that you won't find in any guidebook. So, next time you visit this beautiful city, make sure to explore these secret spots and make your trip even more memorable. Happy travels!
If you are searching about 12 Hidden Treasures of Paris - Talk in French | Paris activities, Visit you've came to the right place. We have 30 Pics about 12 Hidden Treasures of Paris - Talk in French | Paris activities, Visit like Paris Hidden Gems: 40 Secret Spots You Need to See | Paris hidden gems, Paris Hidden Gems: 40 Secret Spots You Need to See | Paris garden and also Paris Hidden Gems: 40 Secret Spots You Need to See | Paris hidden gems. Read more:
12 Hidden Treasures Of Paris - Talk In French | Paris Activities, Visit
www.pinterest.com
paris hidden treasures talkinfrench
21 Hidden Gems In Paris That You Won't Find In Any Guidebook | Paris
www.pinterest.com
darlingescapes
Paris Hidden Gems: 40 Secret Spots You Need To See | Paris France
www.pinterest.co.uk
Paris Hidden Gems: 40 Secret Spots You Need To See | Paris Hidden Gems
www.pinterest.com
wanderingsunsets
Paris Hidden Gems: 40 Secret Spots You Need To See In 2021 | Paris
www.pinterest.com
wanderingsunsets
20 Secret Places You Need To Visit In Paris
www.lolwot.com
paris places visit secret canal martin st need saint place walk stroll down walking 10e beautiful nice
Hidden Paris: 10 Secret Places To Discover
www.greatvaluevacations.com
hidden paris rue crémieux secret places discover
Paris Hidden Gems: 40 Secret Spots You Need To See | Paris Hidden Gems
www.pinterest.com
spots hidden gems
40 Paris Hidden Gems You'll Love To Discover - Wandering Sunsets In
www.pinterest.com
wanderingsunsets
Paris Hidden Gems: 30 Secret Spots You Need To See | Paris Hidden Gems
www.pinterest.com
Paris Hidden Gems: 40 Secret Spots You Need To See | Paris Hidden Gems
www.pinterest.com
Discover Paris Hidden Gems And Secret Attractions. Unusual Things To Do
www.pinterest.fr
Hidden Paris | Paris, Hidden Places, Paris Guide
www.pinterest.com
Paris Hidden Gems: 10+ Secret Spots In Paris You'll Love | Solosophie
www.solosophie.com
solosophie
30 Beautiful Hidden Locations In Paris | WORLD OF WANDERLUST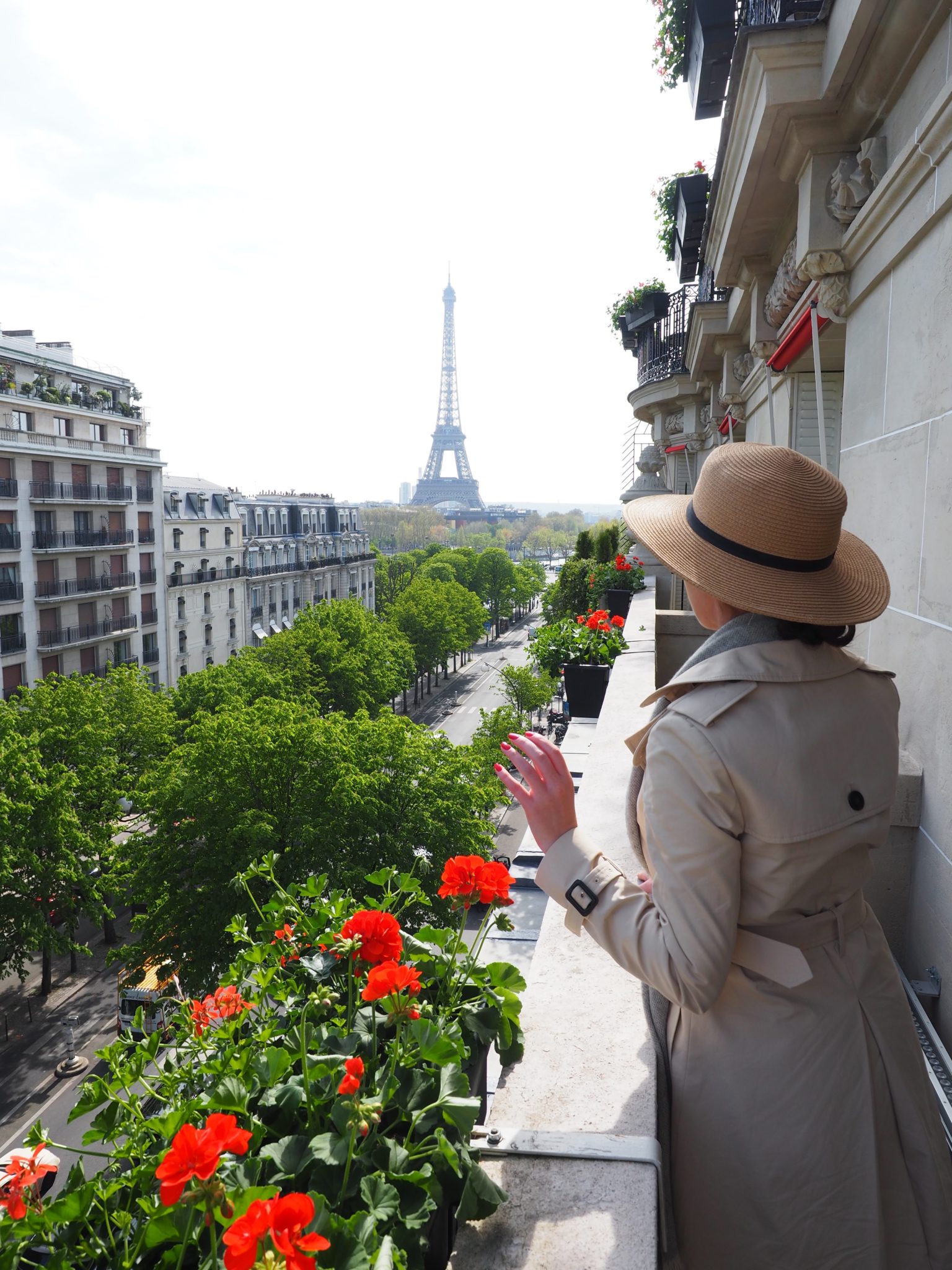 worldofwanderlust.com
paris hidden locations
Paris Hidden Gems: 40 Secret Spots You Need To See | Paris Garden
www.pinterest.com
paris hidden gems secret spots travel villa
Hidden Places To See In Paris- Rue Cremieux - #paris #travelblog #
www.pinterest.com
cremieux
Paris Hidden Gems: 40 Secret Spots You Need To See In 2021 | Paris
www.pinterest.com
10 Must-See Sights And Attractions In Paris - Mad Monkey Hostels
www.madmonkeyhostels.com
Paris Hidden Gems: 40 Secret Spots You Need To See | Paris Hidden Gems
www.pinterest.com
wanderingsunsets
Hidden Paris: The Best Secret Spots In Paris | WORLD OF WANDERLUST
www.pinterest.com
hidden paris secret spots worldofwanderlust places
40 Paris Hidden Gems You'll Love To Discover In 2020 | Paris Hidden
www.pinterest.com
wanderingsunsets
Paris Hidden Gems: 40 Secret Spots You Need To See | Paris Hidden Gems
www.pinterest.com
hidden gems wanderingsunsets spots
Paris Hidden Gems: 30 Secret Spots You Need To See | Paris Hidden Gems
www.pinterest.com.au
wanderingsunsets passages
Paris Hidden Gems: 20+ Secret Spots In Paris (& Map) | Solosophie
www.solosophie.com
solosophie
80 Hidden Gems In Paris You Won't Find In The Books Paris Like A LOCAL
www.pinterest.com
Paris Hidden Gems: 40 Secret Spots You Need To See | Paris Hidden Gems
www.pinterest.com
gems wanderingsunsets
30 Secret Spots & Hidden Gems In Paris | 5 Days In Paris, Paris, Paris
www.pinterest.com
thegeographicalcure
The Best Hidden Places In Paris - Nannybag Blog
blog.nannybag.com
paris alley aeropuerto arrondissement daytime beauvais parisian reasons move francia viaje turistando photographer fotógrafo morais arquitectura chasingdaisiesblog
40 Paris Hidden Gems You'll Love To Discover - Wandering Sunsets In
www.pinterest.com
wanderingsunsets
Paris hidden gems: 30 secret spots you need to see. Paris places visit secret canal martin st need saint place walk stroll down walking 10e beautiful nice. Paris hidden gems: 40 secret spots you need to see