Hey friend! So, I stumbled upon some amazing places to visit in Paris and I couldn't wait to share them with you! Paris, also known as the "City of Love," is a dream destination for many travelers. Whether you're a history buff, a food lover, an art enthusiast, or simply looking for a romantic getaway, Paris has something for everyone. So, let's dive into the top 10 places you must visit in Paris!
1. Eiffel Tower
Starting off with the most iconic landmark in Paris, the Eiffel Tower is a must-see attraction. This magnificent iron lattice tower stands tall at 330 meters and offers breathtaking views of the city. You can take an elevator or climb the stairs to reach the top, where you'll be rewarded with a panoramic view of the entire city. It's the perfect spot for a romantic sunset or a memorable selfie!
2. Louvre Museum
If you're an art enthusiast, the Louvre Museum is a paradise you cannot miss. Housing thousands of works of art, including the famous Mona Lisa, this museum is one of the world's largest and most visited. Get lost in the vast collection of masterpieces, from classical sculptures to Renaissance paintings. It's a feast for the eyes and a chance to witness history come alive.
3. Notre-Dame Cathedral
A masterpiece of Gothic architecture, the Notre-Dame Cathedral is a symbol of Paris. Marvel at the stunning stained glass windows, intricate sculptures, and the magnificent rose windows. Don't forget to climb to the top of the towers for a bird's-eye view of the city. Although it suffered a devastating fire in 2019, the restoration efforts are underway, and the cathedral still radiates its grandeur.
4. Montmartre
For those seeking a bohemian ambiance and artistic vibes, a visit to Montmartre is a must. This charming neighborhood was once home to famous artists like Picasso and Van Gogh. Explore the cobbled streets, visit the iconic Basilica of the Sacré-Cœur, and immerse yourself in the vibrant art scene. Don't forget to snap a picture at the famous Moulin Rouge!
5. Seine River
The Seine River gracefully flows through the heart of Paris, offering a picturesque backdrop for a romantic stroll. Take a leisurely cruise along the river, passing by iconic landmarks such as the Eiffel Tower, Notre-Dame Cathedral, and the Louvre Museum. The enchanting bridges, the riverside book stalls, and the charming houseboats will make you fall in love with Paris even more.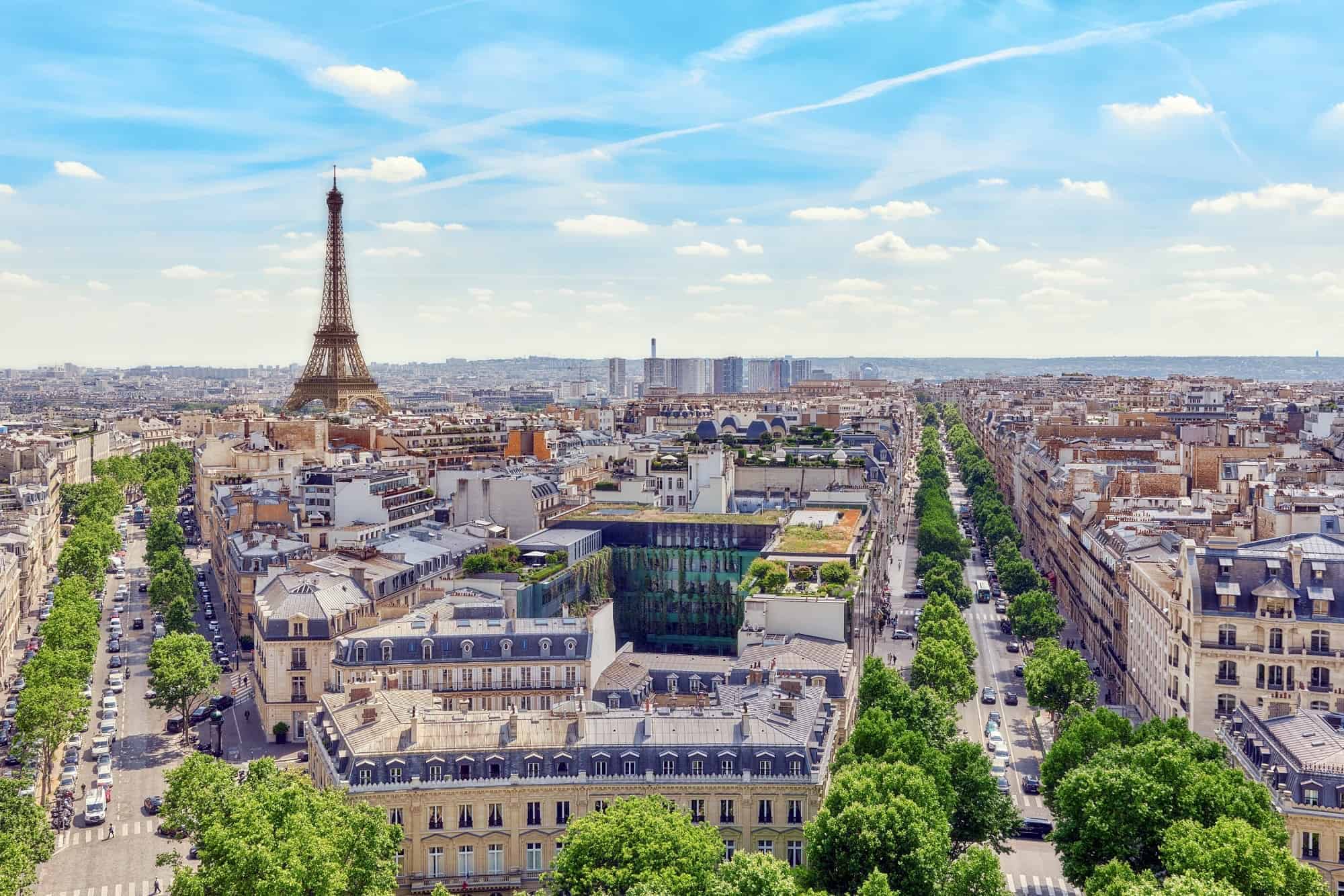 6. Champs-Élysées
Indulge in some retail therapy on the famous Champs-Élysées. This iconic avenue is lined with high-end boutiques, trendy cafes, and theaters. Take a leisurely walk along the wide sidewalks, shop for designer fashion, and treat yourself to a delicious French pastry at one of the charming patisseries. The Champs-Élysées is also famous for its grand parades and celebrations, especially during New Year's Eve.
7. Palace of Versailles
Just a short trip outside of Paris lies the magnificent Palace of Versailles. This opulent palace was the residence of French kings and queens, and its grandeur will leave you awe-struck. Explore the lavishly decorated rooms, stroll through the stunning gardens, and marvel at the famous Hall of Mirrors. It's no wonder that the Palace of Versailles is a UNESCO World Heritage site.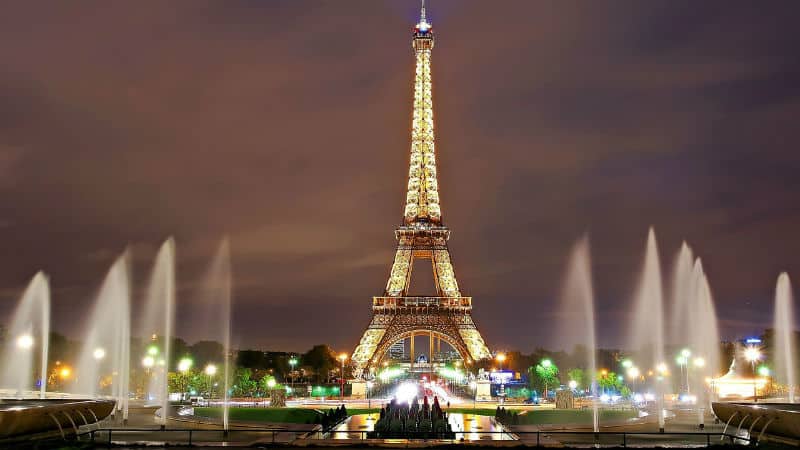 8. Sainte-Chapelle
Prepare to be amazed by the breathtaking stained glass windows of Sainte-Chapelle. This stunning Gothic chapel, tucked away on the Île de la Cité, is a hidden gem of Paris. The intricate designs and vibrant colors of the stained glass create a mesmerizing effect when the sunlight illuminates the chapel. It's a true architectural marvel and a must-visit for art and history lovers.
9. Marais District
Step into the trendy and hip Marais district, known for its stylish boutiques, art galleries, and vibrant nightlife. Explore the narrow medieval streets, visit the Place des Vosges, the oldest planned square in Paris, and discover hidden courtyards and secret gardens. The Marais district perfectly blends history with a contemporary atmosphere, making it a favorite among locals and tourists alike.
10. Musée d'Orsay
If you're a fan of impressionist art, the Musée d'Orsay is a paradise waiting to be explored. Housed in a former railway station, this museum is home to an extensive collection of masterpieces by renowned artists like Monet, Renoir, and Van Gogh. Admire the vibrant colors and brushstrokes that defined the impressionist movement and gain a deeper appreciation for this revolutionary art form.
Paris is truly a city that captivates the hearts of millions. Its rich history, stunning architecture, exquisite art, and world-class cuisine make it a destination worth exploring. Whether you're wandering through the romantic streets or enjoying a croissant at a charming sidewalk cafe, every moment in Paris feels like a dream.
Remember to plan your visit accordingly, as some attractions may require advance booking or have specific visiting hours. And while you're there, don't forget to indulge in some delicious French cuisine, visit local markets, and maybe even learn a few French phrases to immerse yourself in the local culture.
So, get ready to fall in love with Paris, my friend. It's a city that promises unforgettable experiences and endless beauty at every turn. Bon voyage!
If you are looking for Top 10 Places To Visit In Paris - Origin Of Idea you've visit to the right web. We have 30 Pictures about Top 10 Places To Visit In Paris - Origin Of Idea like Top 10 Paris Places To Visit - Getinfolist.com, Best places to travel in Paris to make the most of your time in the and also Top Places To Visit In Paris - YouTube. Read more:
Top 10 Places To Visit In Paris - Origin Of Idea
www.originofidea.com
paris places visit france country history city travel conference guides dk alexandre iii prev next february eyewitness georgina dee conversation
Top 10 Places To Visit In Paris | Touristically
www.thetouristically.com
Places To Visit In Paris. The Top 6 Places.
www.parisdigest.com
paris places visit
Pin By Naida Looney On Style | Paris Travel, Visit Paris, Places To Travel
www.pinterest.com
paris france things travel visit tips places trip go ll sunday insider oh everything need know visiting great just happens
The Top Places To Visit In Paris With Kids: Everything You Must See And Do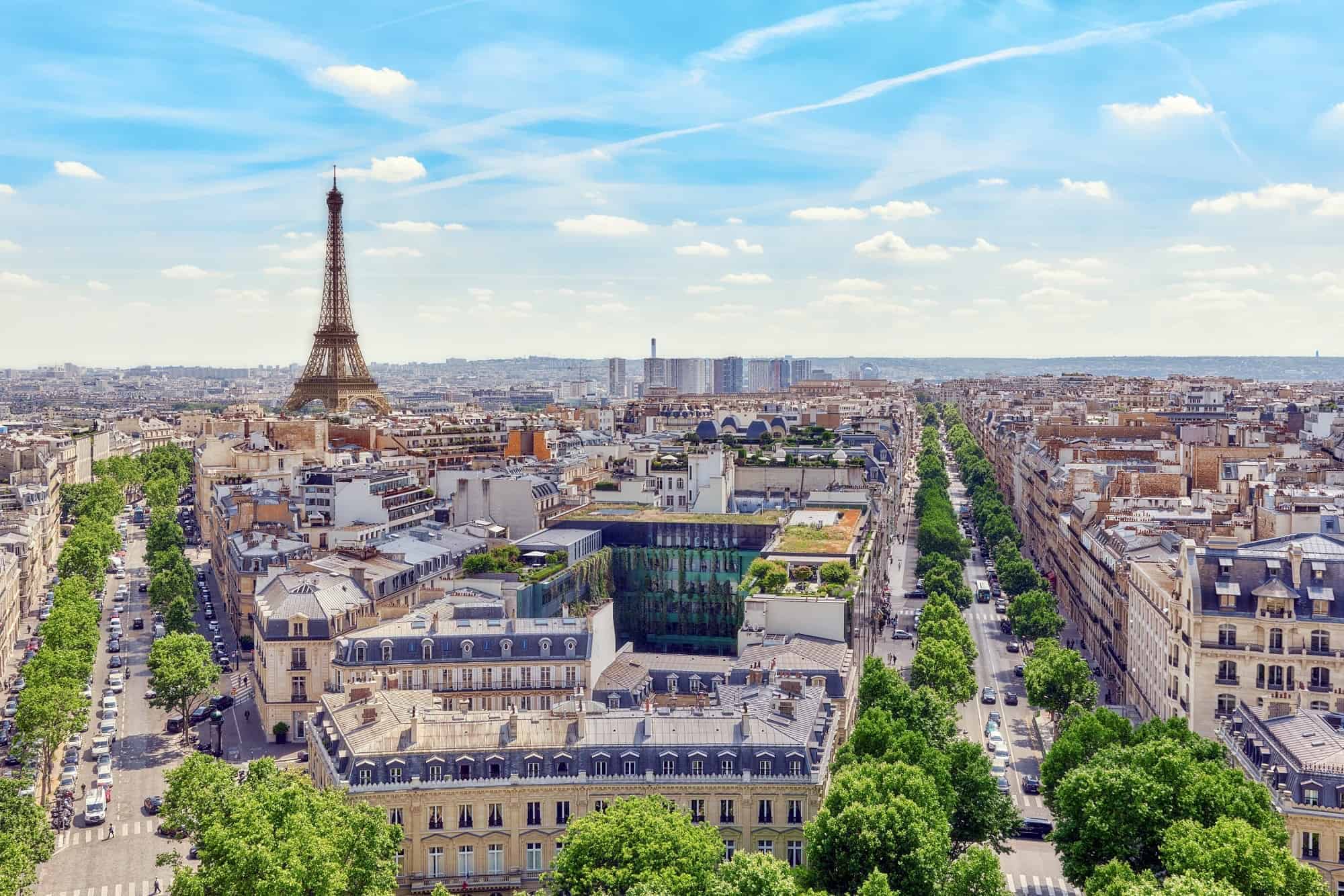 blog.trekaroo.com
paris places visit city kids france vacation family europe things must lights
Top 10 Places To Visit When You Go To Paris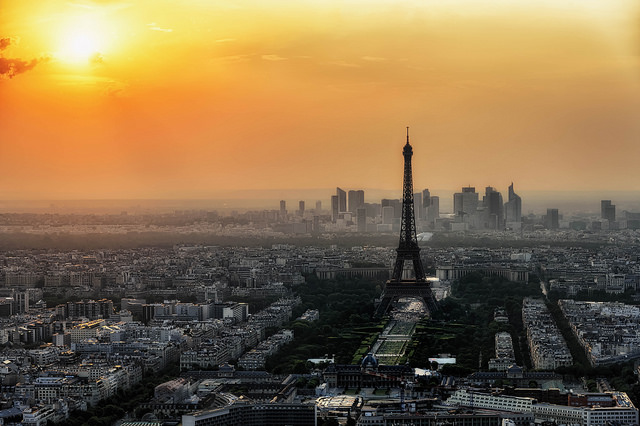 www.stylemotivation.com
paris
Best Places To Travel In Paris To Make The Most Of Your Time In The
bloggingheros.com
eiffel dicari paling tahu
Amazon.com: Top 20 Places To See In Paris, France (Travel Guide) EBook
www.amazon.com
amazon france paris places guide travel kindle
5 Top Places To Visit In Paris For First Time Travelers • Langyaw
langyaw.com
paris travelers
Where Are The Best Places To Stay In Paris? - The AllTheRooms Blog
www.alltherooms.com
alltherooms
2021 - Places To Visit And 10 Best Things To Do In Paris - And Travel
www.andtravelstories.com
Top 10 Places To Visit In Paris ⋆ Beverly Hills Magazine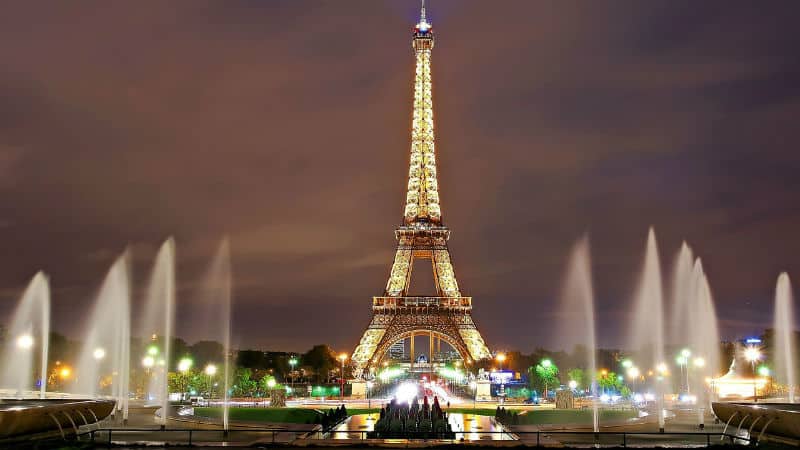 www.beverlyhillsmagazine.com
paris places visit travel beverlyhillsmagazine
The Best Places To Visit In Paris | Elite Club, Ltd.
eliteclubltd.com
paris places visit most
Top Places To Visit In Paris - YouTube
www.youtube.com
HERE'S WHERE TO GO FOR YOUR PARIS PHOTO - Be My Guides | Paris Photos
www.pinterest.com
paris
31 Best Places To Visit In Paris For A Fancy Trip In 2022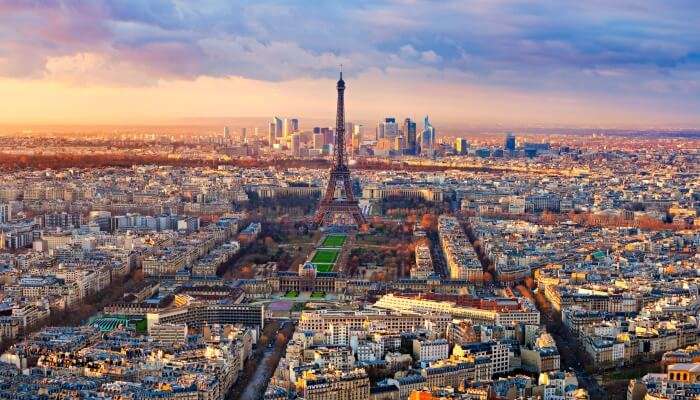 traveltriangle.com
Top 10 Places To Visit In France | Photos Hub
photozz-hub.blogspot.com.au
16 Must-do Places To Go In Paris That Don't Cost A Thing | French
www.pinterest.com
Best Places To Visit In Paris -[Travel VLog][Part1]☑️ - YouTube
www.youtube.com
Best Places To Visit In Paris - YouTube
www.youtube.com
paris places
8 Places To Go In Paris - Who Roam The World
www.whoroamtheworld.com
eiffel
Cool Places To Go In Paris - YouTube
www.youtube.com
Know Before You Go | Paris, Places To Go, Travel
www.pinterest.com
The Best Time To Go To Paris France By Seasons And Crowds
www.wanderingsunsets.com
airbnb
The Best Places To Take Photos In Paris | Flytographer
www.flytographer.com
paris places take flytographer tips
Top 10 Places To Visit In Paris In 2 Days
www.mypressplus.com
21 Must-See Places To Visit And Experience In Paris For A Tourist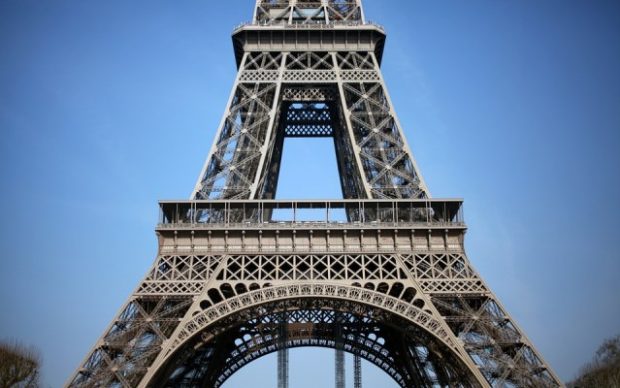 www.france-hotel-guide.com
eiffel arsitektur bangunan perancangan dalam enclose bulletproof archinect
Top 10 Paris Places To Visit - Getinfolist.com
getinfolist.com
getinfolist
Top 8 Des Choses à Faire à Paris - La Bulle - Tops
blog.thalasseo.com
Are These The 'top 20' Places To Live In And Around Paris? - The Local
www.thelocal.fr
thelocal talec
Paris places visit most. 21 must-see places to visit and experience in paris for a tourist. 8 places to go in paris