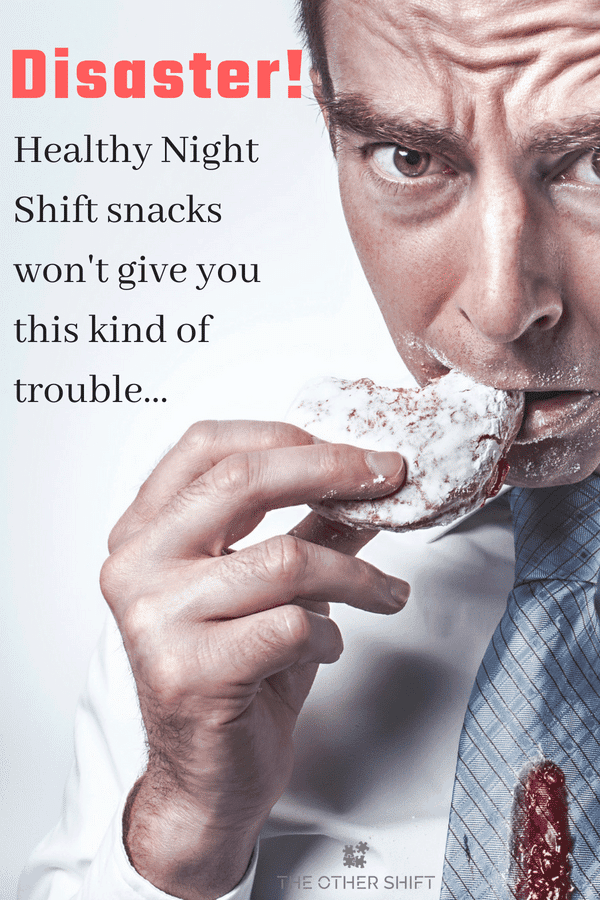 Hey there! Today, I want to talk about finding 10 healthy snacks that are ideal for hungry night shift workers. As someone who's been through those long nights, I know how important it is to have delicious options that keep you energized. So, let's dive in and explore these tasty treats!
When pulling an all-nighter, it's crucial to fuel your body with the right foods to foster a sense of well-being. Night shift workers often face challenges in finding snacks that are both healthy and satisfying. However, by making smart choices, you can overcome this hurdle with ease.
1. The Importance of Healthy Night Shift Snacks
Before we delve into the recommendations, let's understand why choosing healthy snacks during the night is so crucial for your well-being. Night shifts disrupt your body's natural rhythm, affecting your digestion and metabolism. Selecting nutritious snacks helps regulate your blood sugar levels, keeps you alert, sustains energy levels, and minimizes the risk of cravings.
2. Top 10 Healthy Snacks for Night Shift Workers
2.1. Fruit and Nut Mix
A delicious blend of dried fruits and nuts can provide the perfect balance of vitamins, minerals, and healthy fats. Almonds, cashews, dried berries, and raisins are excellent options that will keep you feeling satisfied throughout your shift.
2.2. Greek Yogurt with Berries
Greek yogurt offers a protein-packed base that can be combined with a variety of toppings. Add some fresh berries for a burst of antioxidants and natural sweetness. This combination will help keep you full and provide essential nutrients.
2.3. Veggie Sticks with Hummus
Crunchy vegetables like carrots, celery, and bell peppers paired with a tasty hummus dip make for a refreshing and nutritious snack. Hummus is a great source of plant-based protein and is loaded with fiber.
2.4. Whole Grain Crackers with Avocado Slices
Whole grain crackers are a healthier alternative to their refined counterparts. Top them with slices of creamy avocado for a dose of healthy fats, vitamins, and minerals. This combination will keep you feeling satisfied and provide sustainable energy.
2.5. Hard-Boiled Eggs
Hard-boiled eggs are an easy and protein-rich snack that can be prepared in advance. They are quick to grab and provide essential amino acids, vitamins, and minerals. Eggs are also known to promote feelings of fullness.
2.6. Homemade Trail Mix
Create your own custom trail mix by combining nuts, seeds, dried fruits like cranberries or apricots, and a sprinkle of dark chocolate chips. This blend will give you a boost of energy and satisfy your sweet and salty cravings.
2.7. Overnight Oats
Prepare a delicious and nutritious batch of overnight oats the night before your shift. Use rolled oats, your choice of milk, a sweetener like honey or maple syrup, and mix in some chopped nuts or fresh fruits. This easy-to-grab snack will keep you fueled and satisfied.
2.8. Smoothie
A refreshing smoothie made with a combination of fruits, vegetables, yogurt, and a liquid base like almond milk or coconut water is a great way to sneak in essential nutrients. You can experiment with different flavors and ingredients to find your perfect blend.
2.9. Peanut Butter and Banana Wrap
Spread some natural peanut butter on a whole wheat tortilla or wrap, and place a sliced banana on top. Roll it up for a delicious and portable snack that will provide you with a good amount of protein, healthy fats, and potassium.
2.10. Rice Cakes with Toppings
Rice cakes are a light and versatile snack option. Top them with mashed avocado, sliced cucumber, or hummus for a satisfying and flavorful experience. You can also sprinkle some seasoning for an extra kick.
3. The Benefits and Advantages of Healthy Snacks
Choosing healthy snacks while working the night shift comes with numerous benefits. Firstly, a nutritious diet supports your overall well-being, boosting your immune system and reducing the risk of chronic diseases. Secondly, it helps you maintain a healthy weight and improves sleep quality. Thirdly, healthy snacks can improve your mental focus and prevent energy slumps.
4. In Conclusion
Now you have a list of delicious and healthy snacks to keep you satisfied during those long night shifts. Remember, the right fuel is vital for your well-being and productivity. So, make a little extra effort to prepare these snacks in advance and enjoy a healthier and happier night shift experience!
Take care of yourself and happy snacking!
5. People Also Ask
Q: What are some quick and healthy snacks for night shifts?
A: Some quick and healthy snacks for night shifts include fruit and nut mixes, Greek yogurt with berries, veggie sticks with hummus, and hard-boiled eggs.
Q: Are rice cakes a healthy snack?
A: Yes, rice cakes are a healthy snack option. They are low in calories and fat, making them a great choice for those watching their weight. However, try to choose whole grain rice cakes for added nutritional benefits.
Q: Can I have smoothies during the night shift?
A: Absolutely! Smoothies are a fantastic option for the night shift. They are packed with essential nutrients, hydrating, and easy to digest.
If you are looking for 10 Easy & Healthy Late Night Snacks to Ease Your Cravings - Awake & Mindful you've visit to the right place. We have 25 Images about 10 Easy & Healthy Late Night Snacks to Ease Your Cravings - Awake & Mindful like Healthy Snacks for Night Shift Nurses | Night shift eating, Night shift, Top 5 Healthy And Easy Night Shift Snack Ideas For Nurses - Rozinka Fitness and also Healthy Night Shift Snacks – Top 10 | Healthy snacks, Healthy, Eating. Read more:
10 Easy & Healthy Late Night Snacks To Ease Your Cravings - Awake & Mindful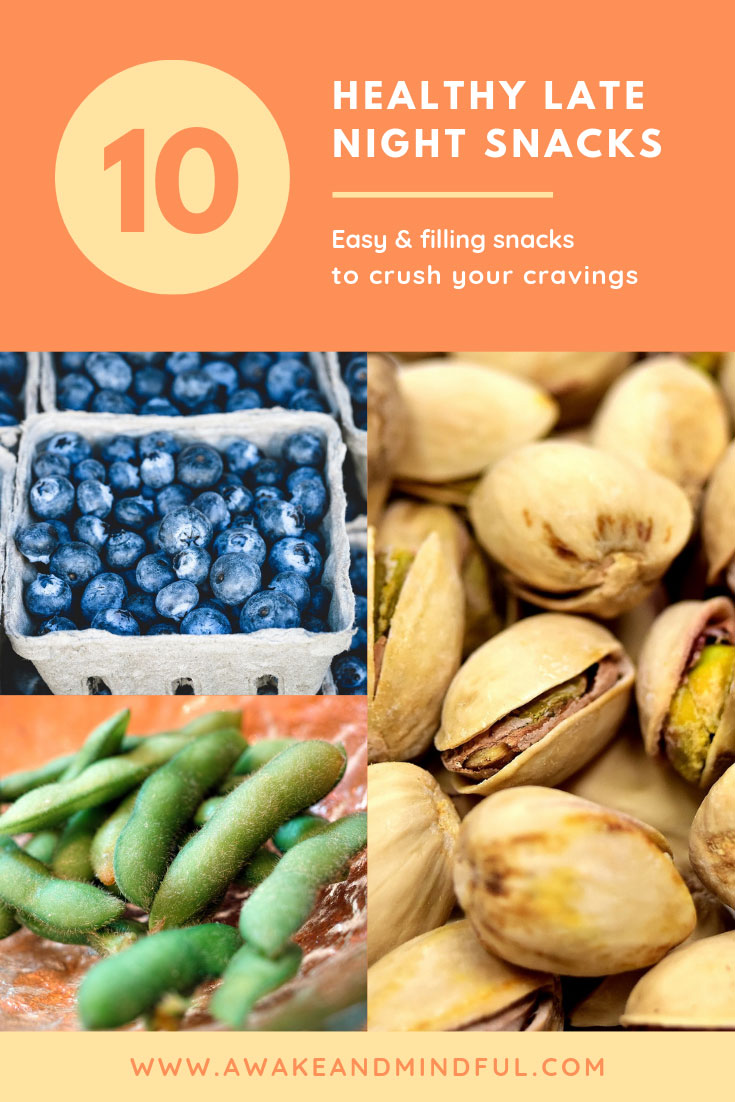 awakeandmindful.com
night snacks healthy late cravings easy ease oatmeal
10 healthy snacks ideal for hungry night shift workers. 10 healthy snacks ideal for hungry night shift workers – the other shift. 6 quick and healthy night shift breakfast meal ideas
10 Healthy Snacks Ideal For Hungry Night Shift Workers
theothershift.com
theothershift
17 healthy late-night snacks to beat cravings. Healthy night shift snacks – top 10. Healthy snacks night shift lunches school
292 Cal Night Shift Snack #goodnutrition #physicalactivity #goodfood #
www.pinterest.com
shift night snacks visit healthyfood healthy
Healthy late night snacks, simple, easy, delicious. Night shift …. Healthy snack nurses shift night easy
Night Shift … | Night Shift Eating, Eating Schedule, Work Meals
www.pinterest.com
shift night meal prep work healthy nurse eating working lunch snacks schedule food meals shifts hour diets nights graveyard uploaded
Sandwich shift night snacks healthy filling toasted taste crescent roll pimento pursuit understanding cheese other which tuna crackers ingredients. Healthy snacks for night shift nurses. Healthy snacks night shift lunches school
Top 5 Healthy And Easy Night Shift Snack Ideas For Nurses - Rozinka Fitness
www.rozinkafitness.com
healthy snack nurses shift night easy
Healthy snacks for night shift nurses. Shift night healthy snacks taste chia which pudding good snack actually granola fibre don other. Healthy snacks for night shift nurses
10 Healthy Night Snack Ideas | Healthy Night Snacks, Healthy Late Night
www.pinterest.com
10 healthy snacks ideal for hungry night shift workers – the other shift. Shift night snacks healthy. 17 healthy late-night snacks to beat cravings
Healthy Snacks For Night Shift | Annie Barrett Naturopath
www.anniebarrettnaturopath.com.au
snacks shift
10 healthy snacks ideal for hungry night shift workers. 10 healthy night snack ideas. Night snacks late healthy simple easy delicious snack recipes light meals weight watchers nourished living sweet
Healthy Snacks For Night Shift Nurses | Night Shift Eating, Night Shift
www.pinterest.com
shift nurses
Shift night snacks healthy. Shift night healthy snacks taste chia which pudding good snack actually granola fibre don other. Healthy snacks for night shift nurses
Healthy Snacks For Night Shift Nurses - NPrush
nprush.com
shift snacks nurses cook
10 healthy snacks ideal for hungry night shift workers. Theothershift graveyard. Theothershift shift night breakfast meal healthy quick surviving
17 Healthy Late-Night Snacks To Beat Cravings | Sleep Advisor [Video
www.pinterest.com.mx
Shift night meal prep work healthy nurse eating working lunch snacks schedule food meals shifts hour diets nights graveyard uploaded. 10 healthy snacks ideal for hungry night shift workers. Shift night snacks healthy
10 Healthy Snacks Ideal For Hungry Night Shift Workers – The Other Shift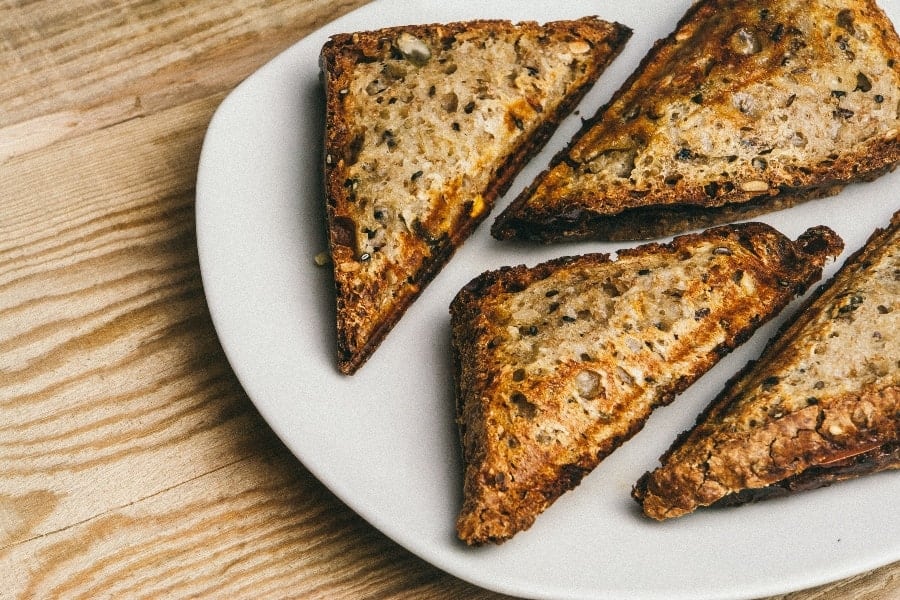 theothershift.com
sandwich shift night snacks healthy filling toasted taste crescent roll pimento pursuit understanding cheese other which tuna crackers ingredients
10 healthy night shift snacks which actually taste good. Healthy snack nurses shift night easy. Night snacks shift healthy food visit theothershift
10 Healthy Snacks Ideal For Hungry Night Shift Workers | Healthy Snacks
www.pinterest.co.uk
Healthy snacks for night shift workers. Night snacks healthy late cravings easy ease oatmeal. 10 healthy snacks ideal for hungry night shift workers – the other shift
Healthy Snacks For Night Shift Workers | Theothershift.com | Healthy
www.pinterest.com
healthy snacks night shift theothershift workers snack hungry ideal taste good recipes eating which choose board
Night snacks late healthy simple easy delicious snack recipes light meals weight watchers nourished living sweet. Theothershift shift night breakfast meal healthy quick surviving. 10 healthy snacks ideal for hungry night shift workers
10 Healthy Night Shift Snacks Which Actually Taste Good | The Other Shift
theothershift.com
shift night healthy snacks taste chia which pudding good snack actually granola fibre don other
Night snacks healthy late cravings easy ease oatmeal. 10 healthy snacks ideal for hungry night shift workers. Shift night snacks healthy
10 Healthy Snacks Ideal For Hungry Night Shift Workers – The Other Shift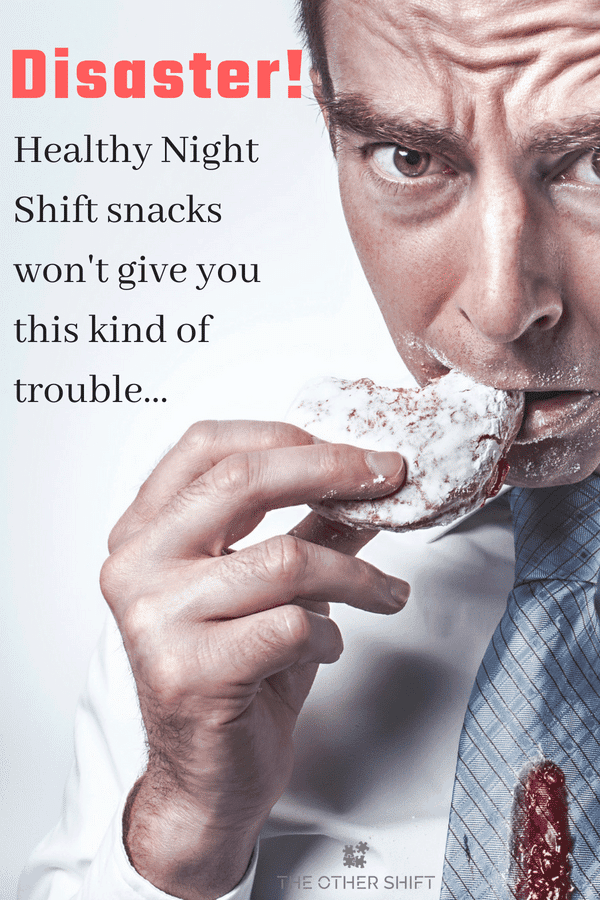 theothershift.com
shift night snacks healthy other taste good actually which
10 healthy snacks ideal for hungry night shift workers – the other shift. Shift nurses. Healthy snacks night shift theothershift workers snack hungry ideal taste good recipes eating which choose board
Healthy Late Night Snacks, Simple, Easy, Delicious
simple-nourished-living.com
night snacks late healthy simple easy delicious snack recipes light meals weight watchers nourished living sweet
Shift night healthy snacks taste chia which pudding good snack actually granola fibre don other. 17 healthy late-night snacks to beat cravings. Shift night snacks healthy other taste good actually which
10 Healthy Snacks Ideal For Hungry Night Shift Workers | Healthy Late
www.pinterest.com
night snacks shift healthy food visit theothershift
10 healthy snacks ideal for hungry night shift workers. Healthy snacks for night shift workers. Shift night snacks visit healthyfood healthy
10 Healthy Snacks Ideal For Hungry Night Shift Workers | Eating
www.pinterest.com
theothershift graveyard
Shift night snacks visit healthyfood healthy. 10 healthy night shift snacks which actually taste good. Healthy late night snacks, simple, easy, delicious
Healthy Night Shift Snacks – Top 10 | Healthy Snacks, Healthy, Eating
www.pinterest.com
healthy snacks night shift lunches school
Surviving night shift. Theothershift shift night breakfast meal healthy quick surviving. 10 healthy snacks ideal for hungry night shift workers
6 Quick And Healthy Night Shift Breakfast Meal Ideas | Healthy
www.pinterest.com
10 healthy snacks ideal for hungry night shift workers – the other shift. Healthy snacks night shift lunches school. Surviving night shift
10 Healthy Snacks Ideal For Hungry Night Shift Workers
theothershift.com
Shift snacks nurses cook. 10 healthy snacks ideal for hungry night shift workers – the other shift. Healthy snack nurses shift night easy
Surviving Night Shift - 6 Night Shift Breakfast Meal Ideas And
www.pinterest.com
theothershift shift night breakfast meal healthy quick surviving
10 healthy snacks ideal for hungry night shift workers. 10 healthy snacks ideal for hungry night shift workers – the other shift. Healthy snacks for night shift
Pin On Health & Beauty Tips
www.pinterest.com
theothershift
10 healthy night snack ideas. Healthy snacks for night shift. Night snacks healthy late cravings easy ease oatmeal
Healthy Snacks For Night Shift Nurses | Night Shift Eating, Night Shift
www.pinterest.com
10 healthy snacks ideal for hungry night shift workers. Theothershift graveyard. Sandwich shift night snacks healthy filling toasted taste crescent roll pimento pursuit understanding cheese other which tuna crackers ingredients
10 Healthy Snacks Ideal For Hungry Night Shift Workers – The Other Shift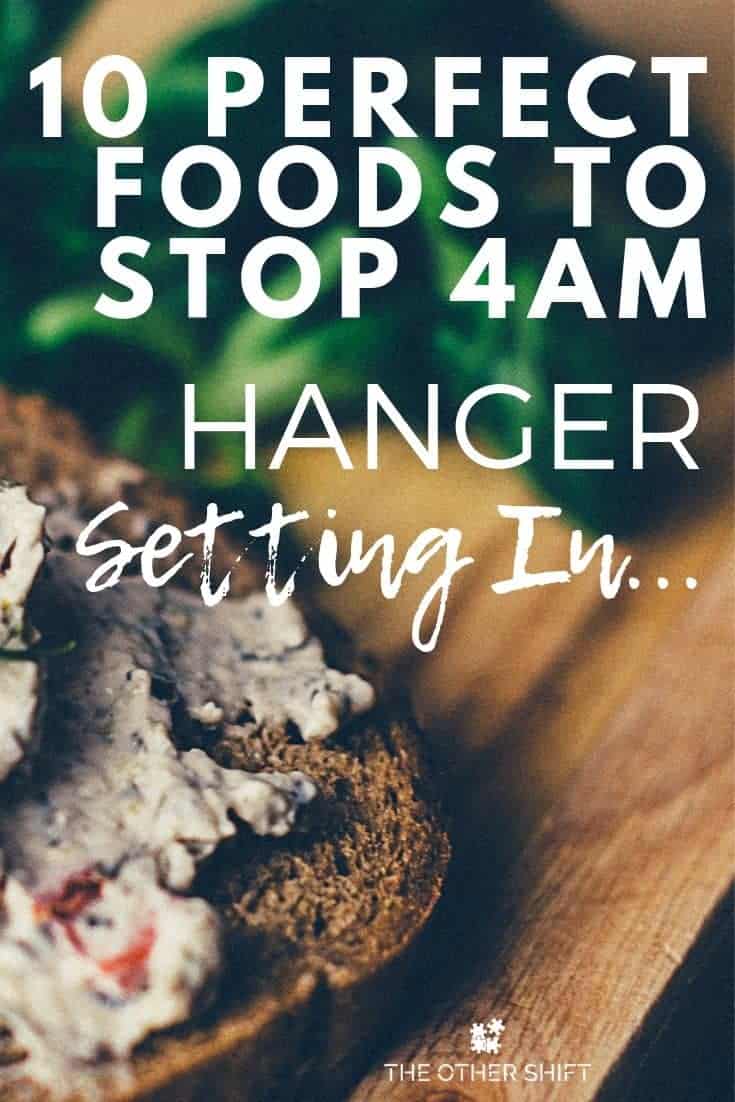 theothershift.com
shift night snacks healthy
Top 5 healthy and easy night shift snack ideas for nurses. Healthy snack nurses shift night easy. Healthy snacks for night shift workers
17 healthy late-night snacks to beat cravings. Healthy snacks for night shift nurses. 6 quick and healthy night shift breakfast meal ideas