Hey there! Today we're going to talk about healthy snacks for runners, because we all need some delicious fuel for those long runs. Whether you're a seasoned marathoner or just starting out on your running journey, it's important to find snacks that will keep you energized and satisfied. So, let's dive in and discover some tasty options!
When it comes to snacks for runners, there are a few key things to keep in mind. First, you want something that's easy to digest and won't weigh you down. Second, look for snacks that provide a good balance of carbohydrates, protein, and healthy fats to give you sustained energy. And finally, don't forget about hydration - make sure to pair your snacks with plenty of water!
1. Trail Mix
One of my personal favorites is trail mix. It's a great option because it's portable, customizable, and packed with nutrients. Simply mix together your favorite nuts, seeds, dried fruits, and maybe even some dark chocolate for a touch of sweetness. Trail mix provides a good combination of carbohydrates, protein, and healthy fats, making it an ideal snack for runners.
2. Greek Yogurt with Berries
If you're looking for a protein-packed snack, Greek yogurt with berries is an excellent choice. Greek yogurt is higher in protein compared to regular yogurt, which can help with muscle recovery after a run. Top it off with your favorite berries for added antioxidants and a natural touch of sweetness.
3. Nut Butter and Banana
A classic combo that never disappoints - nut butter and banana. Whether you prefer almond butter, peanut butter, or any other nut butter, it's a great source of healthy fats and protein. Spread some on a banana for a delicious and satisfying snack that will keep you fueled and ready to tackle your next run.
4. Rice Cakes with Avocado
If you're in need of a quick and easy snack, rice cakes with avocado are a tasty option. Avocado offers heart-healthy fats and essential nutrients, while rice cakes provide a light and crunchy base. Top your rice cake with sliced avocado, a sprinkle of sea salt, and maybe even some hot sauce if you like a little kick.
5. Energy Bars
Making your own homemade energy bars or choosing the right store-bought ones can be a game-changer during your runs. Look for bars that are made with natural ingredients and have a good balance of carbohydrates, protein, and healthy fats. Energy bars can be a convenient and nourishing snack to keep you going mile after mile.
6. Smoothies
Not only are smoothies refreshing, but they're also a great way to pack in some extra nutrients. Blend up your favorite fruits, spinach or kale for added vitamins, and a scoop of protein powder for muscle recovery. You can even add some chia seeds or flaxseeds for a boost of omega-3 fatty acids.
7. Hard-Boiled Eggs
Hard-boiled eggs are a protein powerhouse and can be enjoyed on their own or paired with a slice of whole-grain bread. They're easy to prepare in advance and make for a convenient and filling snack. Plus, eggs are packed with essential amino acids that aid in muscle repair and recovery.
8. Whole Grain Toast with Hummus
A simple yet satisfying option is whole grain toast with hummus. Whole grain bread is a great source of complex carbohydrates, while hummus provides a good amount of protein. Spread a generous amount of hummus on your toast, and you're all set for a delicious and nutrient-rich snack.
9. Veggie Sticks with Guacamole
If you're looking for a refreshing and crunchy snack, veggie sticks with guacamole are perfect. Slice up some colorful veggies like carrots, cucumbers, and bell peppers, and pair them with a serving of homemade guacamole. It's a great way to sneak in some extra vitamins and minerals while satisfying your taste buds.
10. Oatmeal with Nut Butter
Last but not least, a warm and comforting snack that's perfect for those chilly mornings - oatmeal with nut butter. Cook up a bowl of oatmeal, whether it's on the stovetop or in the microwave, and top it with a spoonful of your favorite nut butter. It's a filling and nutritious snack that will keep you fueled for hours.
So there you have it - 10 delicious and healthy snacks for runners. Incorporate these into your training routine or grab them whenever you need a quick pick-me-up. Remember, finding the right snacks can enhance your running performance and overall well-being. Happy snacking and happy running!
Benefits and Advantages
Now that we've explored some tasty options, let's discuss the benefits and advantages of incorporating these snacks into your running routine.
1. Enhanced Energy: These snacks provide a combination of carbohydrates, protein, and healthy fats that can give you a sustained energy boost during your runs.
2. Muscle Recovery: Protein-rich snacks like Greek yogurt and hard-boiled eggs aid in muscle repair and recovery after intense workouts.
3. Nutrient Density: Many of these snacks are packed with essential nutrients, vitamins, and minerals that support overall health and wellness.
4. Convenience: Most of these snacks are portable and require little to no preparation, making them perfect for on-the-go fuel.
5. Customizable: Each of these snack options can be tailored to your personal preferences and dietary needs, allowing you to create a snack that fits your taste.
In conclusion, incorporating these nutritious snacks into your running routine can provide you with the fuel and nourishment you need to perform your best. Experiment with different options and find the snacks that work best for you. Happy snacking and happy running!
People Also Ask
Q: What are some other healthy snack options for runners?
A: Aside from the snacks mentioned above, some other healthy options for runners include apple slices with almond butter, homemade protein balls, edamame, and Greek yogurt parfaits.
Q: Can I eat these snacks before my run or just after?
A: These snacks can be enjoyed both before and after your run, depending on your personal preference and digestive comfort. It's always a good idea to listen to your body and fuel it accordingly.
Q: Are there any snacks I should avoid before running?
A: It's best to avoid high-fiber and high-fat snacks right before running, as they may cause digestive discomfort. Stick to light and easily digestible options.
Remember, finding the right snacks for your runs is all about trial and error. Listen to your body, fuel it with nutritious options, and enjoy the journey!
If you are searching about 10 Best Foods for Runners & Run Happy Recipes - rUnladylike you've came to the right place. We have 25 Pics about 10 Best Foods for Runners & Run Happy Recipes - rUnladylike like Healthy Cookie Snacks for Runners - RUN FOREFOOT, Healthy Snacks to Eat Before or After a Run | Healthy snacks, Nutrition and also Healthy Snack Ideas | Quick Healthy Snacks for Runners. Here you go:
10 Best Foods For Runners & Run Happy Recipes - RUnladylike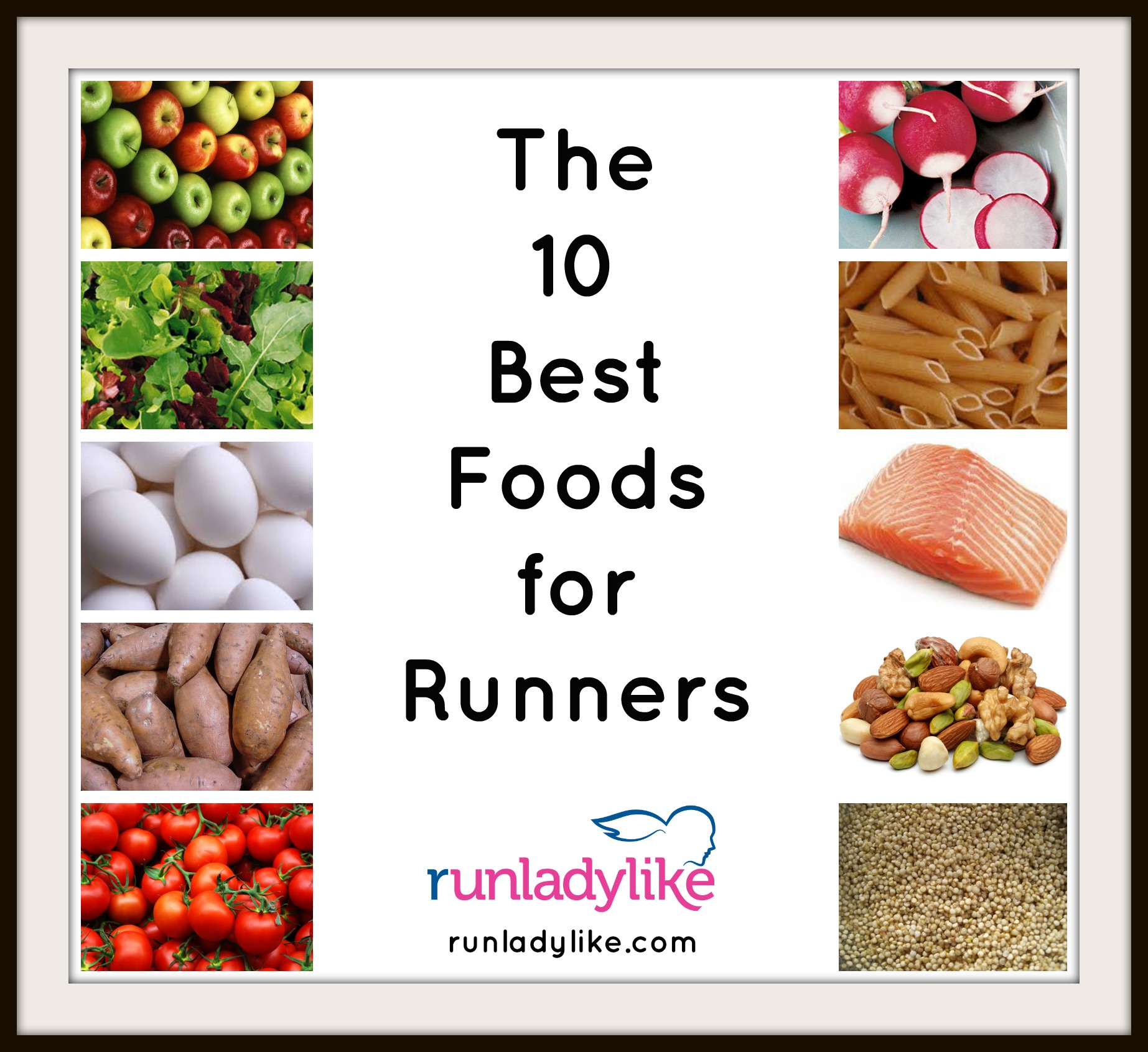 www.runladylike.com
runners foods run runladylike recipes happy
Healthy snack ideas. Healthy snacks to eat before or after a run. 16 healthy snacks for runners
16 Healthy Snacks For Runners
www.verywellfit.com
bananas calories potassium verywell 1kg gewichtsabnahme gewichtszunahme bananen helfen verursachen oder rich aphrodisiacs shytsman sliced grams pounds average verywellfit
Thedaringkitchen ligia. Healthy snacks for runners. Healthy runners recipes choose board running food
Healthy Snack Ideas | Quick Healthy Snacks For Runners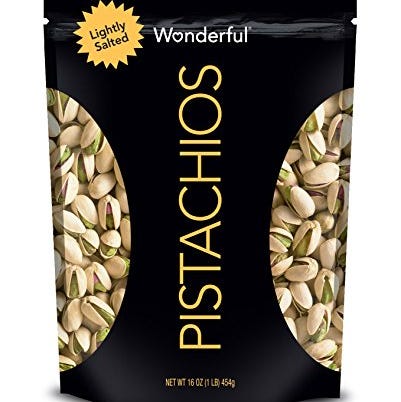 www.runnersworld.com
runners
39 great snacks & drinks for runners. Healthy snacks for runners. Runners crackers diabetics bedtime wheat preschoolers verywell shytsman
Healthy Snack Ideas | Quick Healthy Snacks For Runners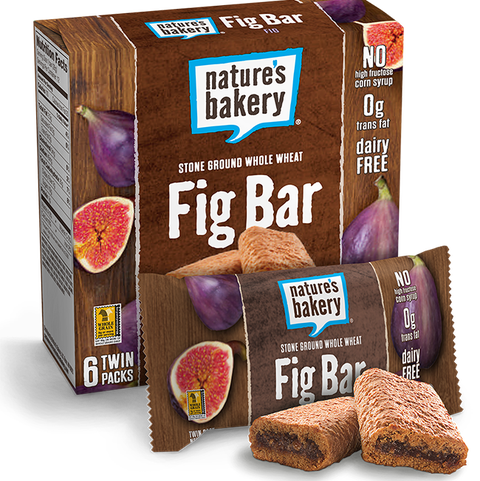 www.runnersworld.com
blueberry runners pom zallat
Healthy snack ideas. Cookie healthy runners snacks recipes. Healthy cookie snacks for runners
Perfect Meals For Before And After Running | Running Food, Runners Food
www.pinterest.com
healthy runners recipes choose board running food
Healthy cookie snacks for runners. Snacks runners healthy snack. Yummy long run snacks for before, during and after a run
Sandra Millward, Nutritionist Shares Healthy Snacks For Runners
radiatewellness.ca
nutritionist millward
Healthy snack ideas. Healthy snacks to eat before or after a run. Healthy snacks to eat before or after a run
39 Great Snacks & Drinks For Runners | Healthy Afternoon Snacks, Food
www.pinterest.com.au
Healthy snacks choose board food. Healthy cookie snacks for runners. 16 healthy snacks for runners
10 Healthy Snacks For Runners – Runnin' For Sweets
runninforsweets.com
thedaringkitchen ligia
Cookie healthy runners snacks recipes. Snacks runners healthy run nuts running nutrition recipes figs dates pre. Bananas calories potassium verywell 1kg gewichtsabnahme gewichtszunahme bananen helfen verursachen oder rich aphrodisiacs shytsman sliced grams pounds average verywellfit
Healthy Snack Ideas | Quick Healthy Snacks For Runners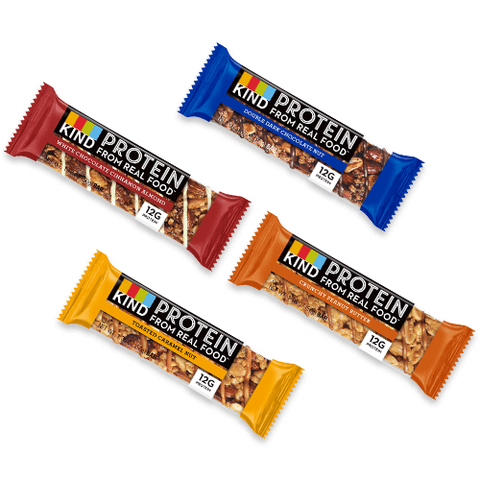 www.runnersworld.com
Healthy snack ideas. Healthy snacks to eat before or after a run. Healthy snacks for runners: nutrition, recipes & more — nuts.com
Healthy Snacks To Eat Before Or After A Run | Healthy Snacks, Nutrition
www.pinterest.com
Runners foods run runladylike recipes happy. Yummy long run snacks for before, during and after a run. Runners runnersworld food foods mitch mandel photograph snacks healthy
16 Healthy Snacks For Runners
www.verywellfit.com
rdn
Blueberry runners pom zallat. Runners foods run runladylike recipes happy. 39 great snacks & drinks for runners
16 Healthy Snacks For Runners
www.verywellfit.com
runners crackers diabetics bedtime wheat preschoolers verywell shytsman
Runners foods run runladylike recipes happy. Snacks runners healthy running tips recovery maintenance fitness categories. Healthy snack ideas
Healthy Snacks To Eat Before Or After A Run | Runners Food, Healthy
www.pinterest.com
healthy snacks choose board food
Snacks runners healthy running tips recovery maintenance fitness categories. Sandra millward, nutritionist shares healthy snacks for runners. Blueberry runners pom zallat
Healthy Snack Ideas | Quick Healthy Snacks For Runners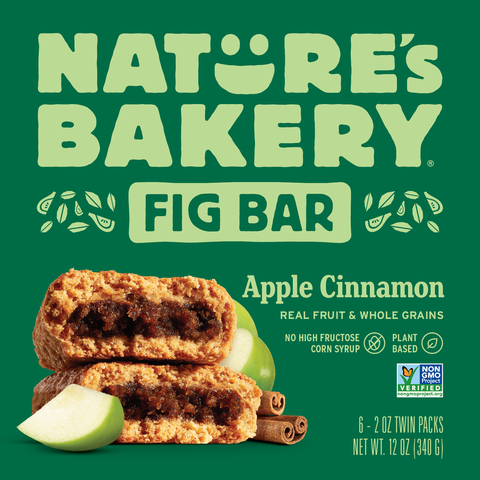 www.runnersworld.com
Healthy snack ideas. Runners, these 15 foods should be on your grocery list every week. Perfect meals for before and after running
Healthy Cookie Snacks For Runners - RUN FOREFOOT
runforefoot.com
cookie healthy runners snacks recipes
10 healthy snacks for runners – runnin' for sweets. Snacks runners healthy run nuts running nutrition recipes figs dates pre. Healthy snacks choose board food
Healthy Snack Ideas | Quick Healthy Snacks For Runners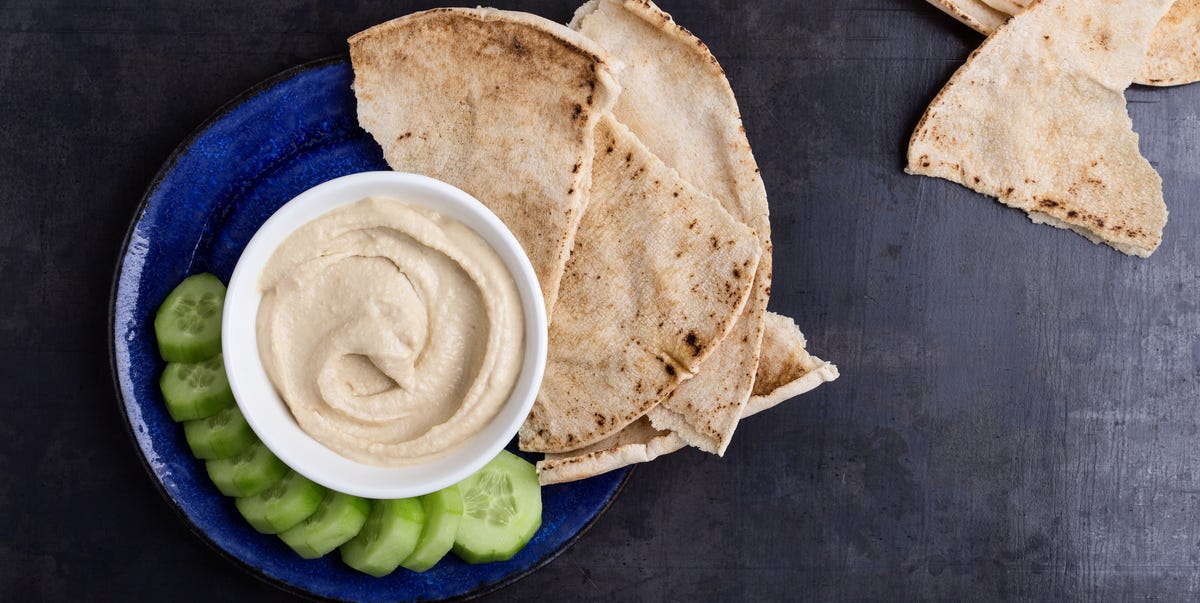 www.runnersworld.com
snacks runners healthy snack
Bananas calories potassium verywell 1kg gewichtsabnahme gewichtszunahme bananen helfen verursachen oder rich aphrodisiacs shytsman sliced grams pounds average verywellfit. 39 great snacks & drinks for runners. 16 healthy snacks for runners
Yummy Long Run Snacks For Before, During And After A Run | Running Food
www.pinterest.com
run snacks long during before after howtorunguide artikel von food yummy running
39 great snacks & drinks for runners. Bananas calories potassium verywell 1kg gewichtsabnahme gewichtszunahme bananen helfen verursachen oder rich aphrodisiacs shytsman sliced grams pounds average verywellfit. 10 healthy snacks for runners – runnin' for sweets
Healthy Snacks For Runners
www.verywellfit.com
peanut butter snacks slices runners healthy apple
Healthy snacks to eat before or after a run. Runners runnersworld food foods mitch mandel photograph snacks healthy. Healthy snack ideas
Healthy Snack Ideas | Quick Healthy Snacks For Runners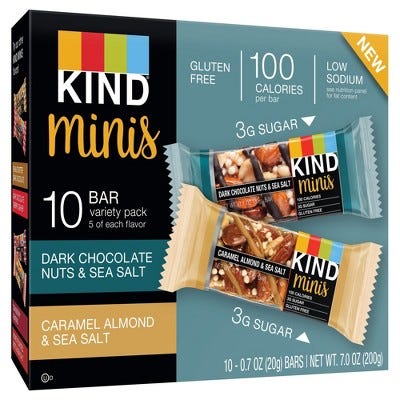 www.runnersworld.com
Snacks runners healthy running tips recovery maintenance fitness categories. Healthy snacks to eat before or after a run. Healthy runners recipes choose board running food
Runners, These 15 Foods Should Be On Your Grocery List Every Week
www.pinterest.com
runners runnersworld food foods mitch mandel photograph snacks healthy
Healthy snacks for runners. Runners satisfied. Healthy snacks for runners: nutrition, recipes & more — nuts.com
Healthy Snacks For Runners: Nutrition, Recipes & More — Nuts.com
nuts.com
snacks runners healthy run nuts running nutrition recipes figs dates pre
16 healthy snacks for runners. Thedaringkitchen ligia. Healthy cookie snacks for runners
10 Healthy Snacks For Runners – Runnin' For Sweets
runninforsweets.com
snacks
Bananas calories potassium verywell 1kg gewichtsabnahme gewichtszunahme bananen helfen verursachen oder rich aphrodisiacs shytsman sliced grams pounds average verywellfit. 16 healthy snacks for runners. Healthy snacks for runners
10 Healthy Snacks For Runners – Runnin' For Sweets
runninforsweets.com
snacks runners healthy running tips recovery maintenance fitness categories
Cookie healthy runners snacks recipes. Healthy snacks to eat before or after a run. 16 healthy snacks for runners
25 Healthy Snack Ideas To Help You Beat That Midday Slump | Runners
www.pinterest.com
runners
Snacks runners healthy running tips recovery maintenance fitness categories. Healthy snacks to eat before or after a run. Healthy snack ideas
10 Healthy Snacks For Runners – Runnin' For Sweets
runninforsweets.com
runners satisfied
Healthy cookie snacks for runners. 39 great snacks & drinks for runners. Run snacks long during before after howtorunguide artikel von food yummy running
Nutritionist millward. Snacks runners healthy run nuts running nutrition recipes figs dates pre. Runners runnersworld food foods mitch mandel photograph snacks healthy