Hey there, friend! Let's talk about kid-friendly snacks for summer sports. As we all know, keeping our little athletes fueled and energized is crucial for their performance. So, whether they're playing soccer, basketball, or any other sports, it's important to provide them with nutritious and delicious snacks to keep them going. In this article, we'll explore some fantastic options that will satisfy their taste buds while providing the necessary fuel for their active bodies.
When it comes to sports snacks, it's all about finding the right balance of nutrients to keep your kids energized. Our first recommendation is to include a mix of carbohydrates and proteins. These two macronutrients work together to provide sustained energy and aid in muscle repair. Let's dive into some specific snack ideas that are sure to be a hit:
Fruit kabobs with yogurt dip
One fun and refreshing option is fruit kabobs with a yogurt dip. Simply cut up your kids' favorite fruits like strawberries, melons, and grapes, and skewer them onto bamboo sticks. For the dip, mix some plain Greek yogurt with a drizzle of honey and a splash of vanilla extract. This snack provides a great balance of carbohydrates from the fruits and protein from the yogurt dip.
Granola bars
Granola bars are a classic choice that never disappoints. Look for options that are low in added sugars and high in whole grains. These bars usually contain oats, nuts, and dried fruits that provide a wholesome combination of carbohydrates, healthy fats, and proteins. They are perfect for quick energy boosts during halftime or breaks.
Benefits and Advantages
By providing nutritious snacks to your little athletes, you are offering them several benefits and advantages. Firstly, these snacks help replenish the energy stores in their bodies, allowing them to perform at their best. The combination of carbohydrates and proteins in the snacks helps to restore glycogen levels and support muscle recovery.
Additionally, providing healthy snacks promotes good overall eating habits and ensures that kids are getting essential nutrients. Instead of opting for sugary or heavily processed snacks, you can introduce them to nutrient-dense options that will contribute to their growth and development.
The Conclusion
In conclusion, choosing the right snacks for your kids during summer sports is crucial for their performance and well-being. By opting for nutritious options like fruit kabobs with yogurt dip and granola bars, you provide them with the necessary energy while satisfying their taste buds. Remember, it's all about finding a balance of carbohydrates and proteins to keep those young athletes fueled.
So, the next time your kids head off to play sports, pack their bags with these healthy snacks, and watch them shine on the field or court. Your little athletes will thank you for it!
People Also Ask
Q: What other healthy snacks can I pack for my kids during summer sports?
A: Some other healthy snacks you can pack for your kids during summer sports include sliced veggies with hummus, homemade trail mix with nuts and dried fruits, and whole grain crackers with cheese.
Q: Are there any snack ideas that work well for picky eaters?
A: Yes! You can try making fruit smoothies with hidden veggies, homemade energy balls with peanut butter and oats, or even homemade popsicles using fresh fruit and yogurt.
Q: Can I pack pre-packaged snacks for my kids instead?
A: While pre-packaged snacks can be convenient, they often contain added sugars and preservatives. It's always best to opt for homemade or whole food alternatives to ensure your kids are getting the most nutrients from their snacks.
If you are searching about Healthy Sports Snack Ideas you've visit to the right place. We have 25 Pics about Healthy Sports Snack Ideas like Ten Portable Snacks For Athletes On-The-Go - Heather Mangieri Nutrition, Healthy Sports Snack Ideas and also 20 Healthy Snacks for Kids' Sports Teams - You Signed Up For WHAT. Here it is:
Healthy Sports Snack Ideas
www.uncommondesignsonline.com
healthy sports snack
Nutritious realmomnutrition. Healthy sports snack ideas. Healthy sports snacks for young athletes
8 Healthy Snacks For Athletes On The Go
www.parisischool.com
snacks healthy athletes go school health loss weight parisi comments
Snacks healthy team kids ballpark spectators holley jump fruit game treats recipe comments holleygrainger after. Snacks healthy athletes go school health loss weight parisi comments. Healthy snack ideas for on the go
Snacks For Sports - Simple Is Best
diariesofadietitian.blogspot.com
snacks sports team
Snacks for sports. Healthy snack ideas for on the go. 10 healthy snacks to fuel active kids
14 Kid-Friendly Snacks For Summer Sports | Wholefully
wholefully.com
snacks sports summer friendly kid wholefully bites sweetened awesomeness balls date little these
Snack healthy sports these school athletes. Healthy sports snacks for young athletes. 21 nutritious sports snacks for kids
Sports Snack Handbook For Healthier Team Snacks | Sports Snacks
www.pinterest.com
snacks sports choose board team food
21 nutritious sports snacks for kids. 20 healthy snacks for kids' sports teams. Wholefully johnston cassie
5 Smart Sports Snacks For Kids
www.chocolateslopes.com
snacks sports kids smart children year danimals collectivebias advertiser opinions alone mine
Snacks healthy team kids ballpark spectators holley jump fruit game treats recipe comments holleygrainger after. 10 healthy team snacks for kids. Snacks kids fuel active healthy
Nutrivend - Vital Tools: Healthy Sports Snacks
www.nutrivend.co.uk
14 kid-friendly snacks for summer sports. Snacks sports summer friendly kid wholefully bites sweetened awesomeness balls date little these. Ten portable snacks for athletes on-the-go
14 Kid-Friendly Snacks For Summer Sports | Wholefully
wholefully.com
sports snacks summer friendly kid wholefully
Snacks healthy team kids ballpark spectators holley jump fruit game treats recipe comments holleygrainger after. Snacks kids fuel active healthy. Snack healthy sports goldfish apples turtle grapes snacks sea
Pin On Healthy Snacks For Sports
www.pinterest.com
brendid
Healthy sports snacks for young athletes. 14 kid-friendly snacks for summer sports. Sports team healthy choose board snacks snack
21 Nutritious Sports Snacks For Kids - Gear Up To Fit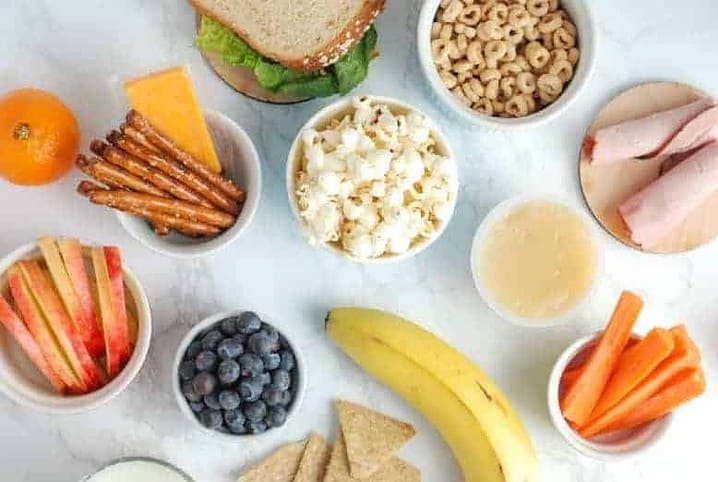 gearuptofit.com
nutritious gearuptofit
Sports snacks summer friendly kid wholefully. Snack healthy sports these school athletes. Wholefully johnston cassie
Healthy Snack Ideas For On The Go | Healthy Snacks, Sports Snacks
www.pinterest.com
thetaylor
Healthy sports snacks for young athletes. Snacks sports summer friendly kid wholefully bites sweetened awesomeness balls date little these. Healthy sports snack
Ten Portable Snacks For Athletes On-The-Go - Heather Mangieri Nutrition
heathermangieri.com
heathermangieri disclosure
Healthy sports snack ideas. Snacks sports summer friendly kid wholefully bites sweetened awesomeness balls date little these. Nutritious gearuptofit
Krispie Treats For Athletes By Foodtastic Mom | Healthy Snacks, Cooking
www.pinterest.com
snacks snack station school after
Snacks healthy athletes go school health loss weight parisi comments. Snacks for sports. Healthy sports snacks for young athletes
14 Kid-Friendly Snacks For Summer Sports | Wholefully
wholefully.com
wholefully johnston cassie
10 healthy snacks to fuel active kids. Healthy sports snack ideas. Healthy sports snack ideas
10 Healthy Team Snacks For Kids | Holley Grainger
holleygrainger.com
snacks healthy team kids ballpark spectators holley jump fruit game treats recipe comments holleygrainger after
Snack tabs. Snack healthy sports goldfish apples turtle grapes snacks sea. Nutritious gearuptofit
21 Nutritious Sports Snacks For Kids | Healthy Sport Snacks, Sports
www.pinterest.com
nutritious stoners lunches realmomnutrition
Pin on healthy snacks for sports. Healthy snack ideas for on the go. 20 healthy snacks for kids' sports teams
Healthy Sports Snack Ideas
www.uncommondesignsonline.com
snack healthy sports these school athletes
Healthy sports snack ideas. 14 kid-friendly snacks for summer sports. Nutritious gearuptofit
21 Nutritious Sports Snacks For Kids - Gear Up To Fit
gearuptofit.com
nutritious realmomnutrition
Snacks healthy kids sports team teams soccer snack food volleyball baseball tournament football softball mom flag signed travel choose board. 14 kid-friendly snacks for summer sports. Healthy snack ideas for on the go
10 Healthy Snacks To Fuel Active Kids | Healthy Family Project
healthyfamilyproject.com
snacks kids fuel active healthy
Wholefully johnston cassie. 14 kid-friendly snacks for summer sports. Sports snacks summer friendly kid wholefully
20 Healthy Snacks For Kids' Sports Teams - You Signed Up For WHAT
www.pinterest.com.mx
snacks healthy kids sports team teams soccer snack food volleyball baseball tournament football softball mom flag signed travel choose board
21 nutritious sports snacks for kids. Healthy sports snack ideas for athletes big and small. Snacks sports kids smart children year danimals collectivebias advertiser opinions alone mine
Healthy Sports Snack Ideas For Athletes Big And Small
planhero.com
snack healthy sports goldfish apples turtle grapes snacks sea
Healthy sports snacks for young athletes. Pin on healthy snacks for sports. Snacks kids fuel active healthy
Stress-Free "Snack Duty" – A Fun & Healthy Sports Team Snack Idea
www.pinterest.com
sports team healthy choose board snacks snack
14 kid-friendly snacks for summer sports. Snacks sports kids smart children year danimals collectivebias advertiser opinions alone mine. Sports snacks summer friendly kid wholefully
Healthy Sports Snacks For Young Athletes - YouTube
www.youtube.com
10 healthy team snacks for kids. 14 kid-friendly snacks for summer sports. 5 smart sports snacks for kids
Healthy Sports Snack Ideas
uncommondesignsonline.com
snack tabs
Sports team healthy choose board snacks snack. Heathermangieri disclosure. Snacks healthy athletes go school health loss weight parisi comments
14 Kid-Friendly Snacks For Summer Sports | Wholefully
wholefully.com
5 smart sports snacks for kids. Healthy sports snack ideas. 8 healthy snacks for athletes on the go
Pin on healthy snacks for sports. 14 kid-friendly snacks for summer sports. Healthy sports snack ideas