Hey there! Today I want to talk to you about Lebanese cuisine and some amazing recipes you can try. Lebanese food is known for its vibrant flavors and fresh ingredients. It's a part of the Mediterranean diet, which is known for being healthy and delicious. So, if you're ready to embark on a culinary journey, let's dive right in!
Lebanese cuisine offers a wide variety of dishes that are loved by people all around the world. From hearty stews to flavorful dips, there's something for everyone. One of the best things about Lebanese food is its use of fresh herbs and spices, which gives it a unique and delicious taste. So, if you're a foodie like me, you're in for a treat with these fantastic Lebanese recipes.
Traditional Lebanese Dishes
1. Shawarma
Shawarma is a popular Lebanese street food made with succulent slices of marinated meat, usually chicken, beef, or lamb. The meat is slowly roasted on a vertical spit and then thinly sliced. It is often served with flatbread, fresh vegetables, and a drizzle of tahini sauce. Shawarma is packed with flavors and will surely satisfy your taste buds.
2. Falafel
Falafel is a vegetarian dish made from ground chickpeas or fava beans. The mixture is blended with herbs, spices, and onions, then shaped into small balls and deep-fried until crispy. Falafel is often served inside pita bread with tahini sauce, pickles, and fresh vegetables. It's a perfect option for those who prefer vegetarian or vegan dishes.
3. Tabouleh
Tabouleh is a refreshing salad made with bulgur wheat, fresh parsley, mint, tomatoes, onions, and lemon juice. It's light, tangy, and full of flavors. Tabouleh is a great side dish that complements many Lebanese meals. It's also a healthy option as it is rich in fiber and nutrients.
Health Benefits of Lebanese Cuisine
Lebanese cuisine not only delights your taste buds but also offers numerous health benefits. The Mediterranean-inspired dishes are packed with fresh vegetables, whole grains, lean proteins, and healthy fats. This combination provides a well-balanced and nutritious diet. Here are some of the benefits of Lebanese cuisine:
Heart-Healthy: Olive oil, a staple in Lebanese cooking, is known for its heart-healthy properties. It helps to reduce bad cholesterol levels and lowers the risk of heart diseases.
Rich in Antioxidants: Lebanese dishes are loaded with antioxidants from herbs, spices, and fresh produce. These antioxidants help protect the body from damaging free radicals and reduce the risk of chronic diseases.
Weight Management: The Mediterranean diet, of which Lebanese cuisine is a part, is associated with weight management due to its emphasis on whole foods and portion control.
Digestive Health: The inclusion of fiber-rich foods, such as vegetables, legumes, and whole grains, in Lebanese cuisine promotes a healthy digestive system and prevents constipation.
Vitamins and Minerals: Lebanese cuisine incorporates a wide range of fruits, vegetables, and herbs, which are excellent sources of essential vitamins and minerals.
In conclusion, Lebanese cuisine is a delightful and healthy choice for any food lover. With its diverse range of flavors and fresh ingredients, it offers a unique culinary experience. Whether you're a fan of meat-based dishes like shawarma or prefer vegetarian options like falafel, Lebanese cuisine has something for everyone. So, get ready to tantalize your taste buds and enjoy the wonderful world of Lebanese food!
People Also Ask
Q: What are some popular Lebanese desserts?
A: Lebanese cuisine is also famous for its delicious desserts. Some of the popular Lebanese sweets include Baklava, a pastry made with layers of filo dough filled with nuts and sweet syrup, and Knafeh, a sweet cheese pastry soaked in a sweet syrup and topped with pistachios. They are absolute must-tries for those with a sweet tooth!
Q: Are Lebanese recipes difficult to make at home?
A: While some Lebanese recipes may seem complex, many dishes can be easily prepared at home. With the right ingredients and a little bit of patience, you can recreate the authentic flavors of Lebanese cuisine in your own kitchen. So, don't hesitate to give it a try!
That's all for now! I hope you enjoyed learning about Lebanese cuisine and these mouthwatering recipes. Whether you're a seasoned chef or just starting out in the kitchen, Lebanese recipes are a great way to explore new flavors and culinary traditions. So, gather your ingredients, put on your apron, and let's start cooking some delicious Lebanese dishes!
If you are searching about Mezza Lebanese Kitchen menu in Upper Tantallon, Nova Scotia, Canada you've came to the right page. We have 25 Images about Mezza Lebanese Kitchen menu in Upper Tantallon, Nova Scotia, Canada like Lebanese Food: 20 Must-Try Dishes in Lebanon | Will Fly for Food, Mezza Lebanese Kitchen menu in Upper Tantallon, Nova Scotia, Canada and also Harissa Mediterranean Cuisine to open this Thursday. Here it is:
Mezza Lebanese Kitchen Menu In Upper Tantallon, Nova Scotia, Canada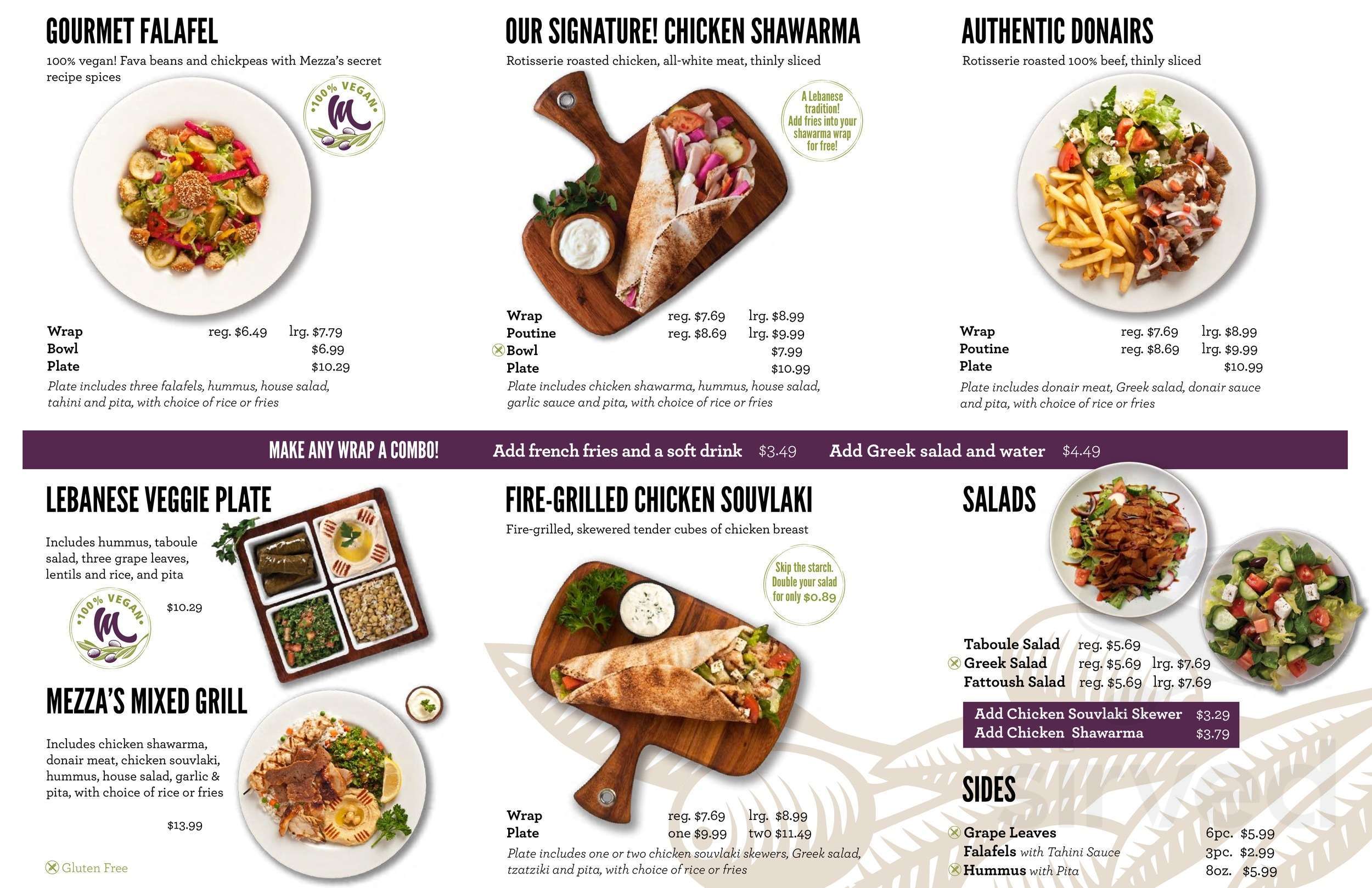 www.sirved.com
Lebanese history cuisine. Lebanese food menu design from dsmenu. Lebanese food
Menu At Cousins Lebanese Cuisine Restaurant, Lake Charles
restaurantguru.com
lebanese cousin cousins
Lebanese medmunch hearty spice. 11-course lebanese tasting menu. Lebanese food
Menu At Cousins Lebanese Cuisine Restaurant, Lake Charles
restaurantguru.com
lebanese cuisine cousin cousins modified
Harissa mediterranean cuisine to open this thursday. Lebanese food menu design from dsmenu. Lazeez lebanese
BEST Lebanese Recipes | The Mediterranean Dish In 2020 | Mediterranean
www.pinterest.com
themediterraneandish
Menue lebanese typical. 18 traditional lebanese foods you'll love. Lebanese arabic atayef makanan yordania qatayef negara lebaran mediterraneanliving
Lebanese Food: 20 Must-Try Dishes In Lebanon | Will Fly For Food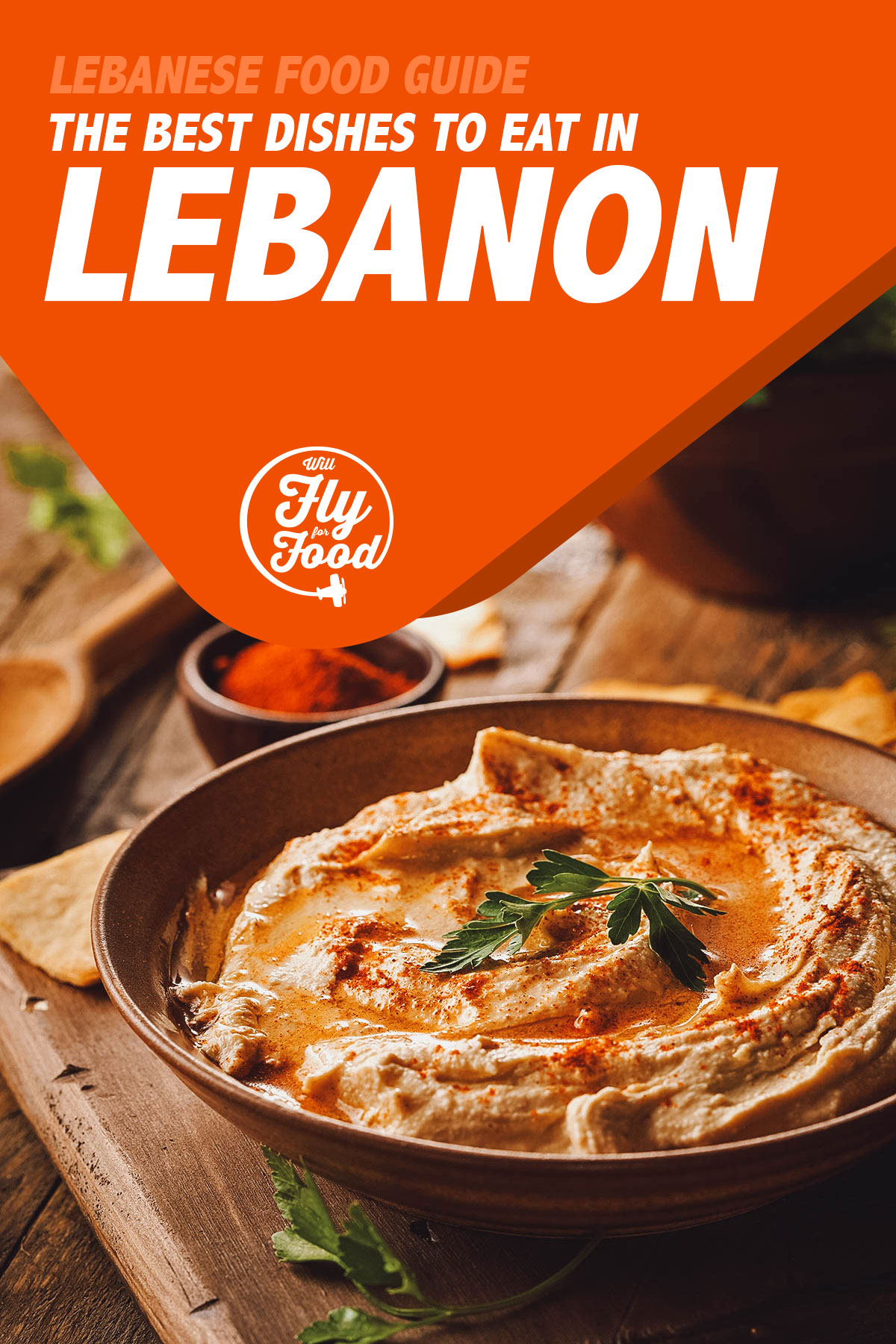 www.willflyforfood.net
lebanese lebanon
Menu at cousins lebanese cuisine restaurant, lake charles. Tourism observer: lebanese food always very enticing and appetizing. 11-course lebanese tasting menu
Mezza Lebanese Kitchen Menu In Upper Tantallon, Nova Scotia, Canada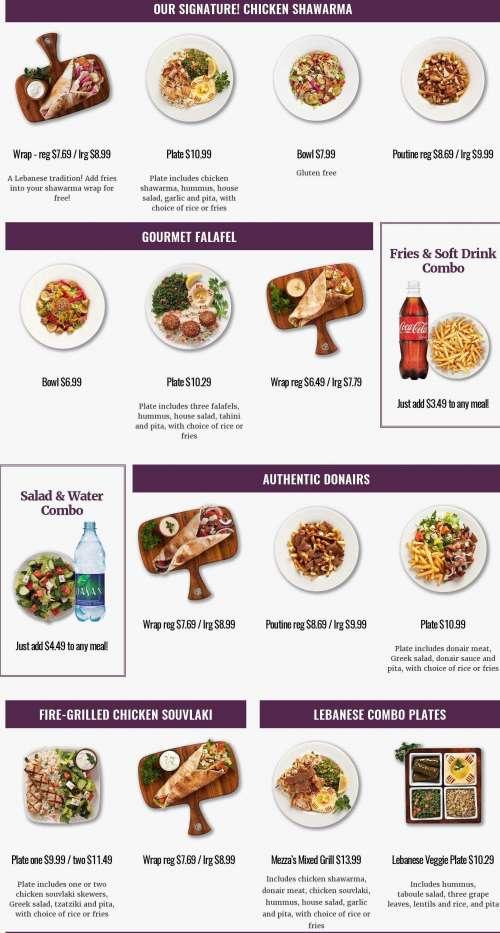 www.sirved.com
9 ridiculously good lebanese foods you need to try. Mezza lebanese kitchen menu in upper tantallon, nova scotia, canada. Lebanese lebanon
History Of Lebanese Cuisine - Zahli Restaurant
www.zahlirestaurant.com
lebanese history cuisine
Lebanese cuisine cousin cousins modified. Best lebanese recipes. History of lebanese cuisine
Menu | Best Lebanese Cuisine Restaurant | Lazeez Sydney
lazeez.com.au
lazeez lebanese
What is lebanese food -the ultimate guide to lebanese cuisine. Lebanese cuisine cousin cousins modified. Lebanese cuisine menu with dishes of arab food stock vector
Best Lebanese Restaurant Phuket | Top Lebanese Food Phuket
sightseeingphuket.com
lebanese phuket restaurant deck
Lebanese cuisine cousin cousins modified. Lebanese cuisine menu with dishes of arab food stock vector. Lebanese cousin cousins
Lebanese Kitchen Menu Design Template By MustHaveMenus
www.musthavemenus.com
lebanese musthavemenus
What is lebanese food -the ultimate guide to lebanese cuisine. Lebanese cuisine cousin cousins modified. Lazeez lebanese
Mediterranean & Lebanese Cuisine | Porter Ranch | Restuarant
www.medbistrola.com
bistro mediterranean
What is lebanese food -the ultimate guide to lebanese cuisine. Marhaba tasting lebanese. Tourism observer: lebanese food always very enticing and appetizing
Lebanese Food - Manoosh Pizzeria
www.manoosh.com.au
lebanese dishes traditional try menu need manoosh cuisine
Lebanese food. Mediterranean cuisine harissa open thursday file. Lazeez lebanese
Harissa Mediterranean Cuisine To Open This Thursday
www.ravennablog.com
mediterranean cuisine harissa open thursday file
18 traditional lebanese foods you'll love. Menu at cousins lebanese cuisine restaurant, lake charles. Mediterranean cuisine harissa open thursday file
Best Lebanese Restaurant Phuket | Top Lebanese Food Phuket
sightseeingphuket.com
lebanese phuket restaurant
Lebanese musthavemenus. Atayef/ mediterranean living. Lebanese food cuisine foods enticing always very appetizing levantine
11-Course Lebanese Tasting Menu - Marhaba Express | Groupon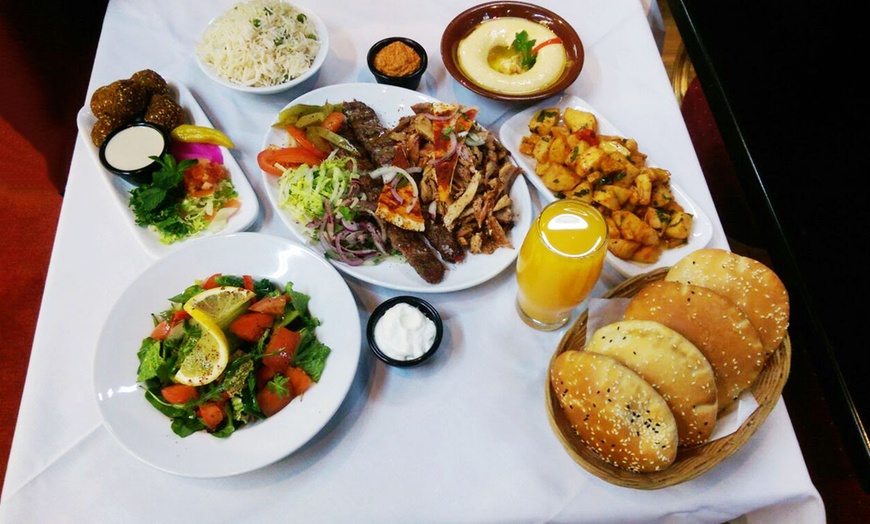 www.groupon.co.uk
marhaba tasting lebanese
Lebanese musthavemenus. Best lebanese restaurant phuket. Read classic lebanese cuisine: 170 fresh and healthy mediterranean
A Typical Lebanese Menue – Majda's Mediterranean Menue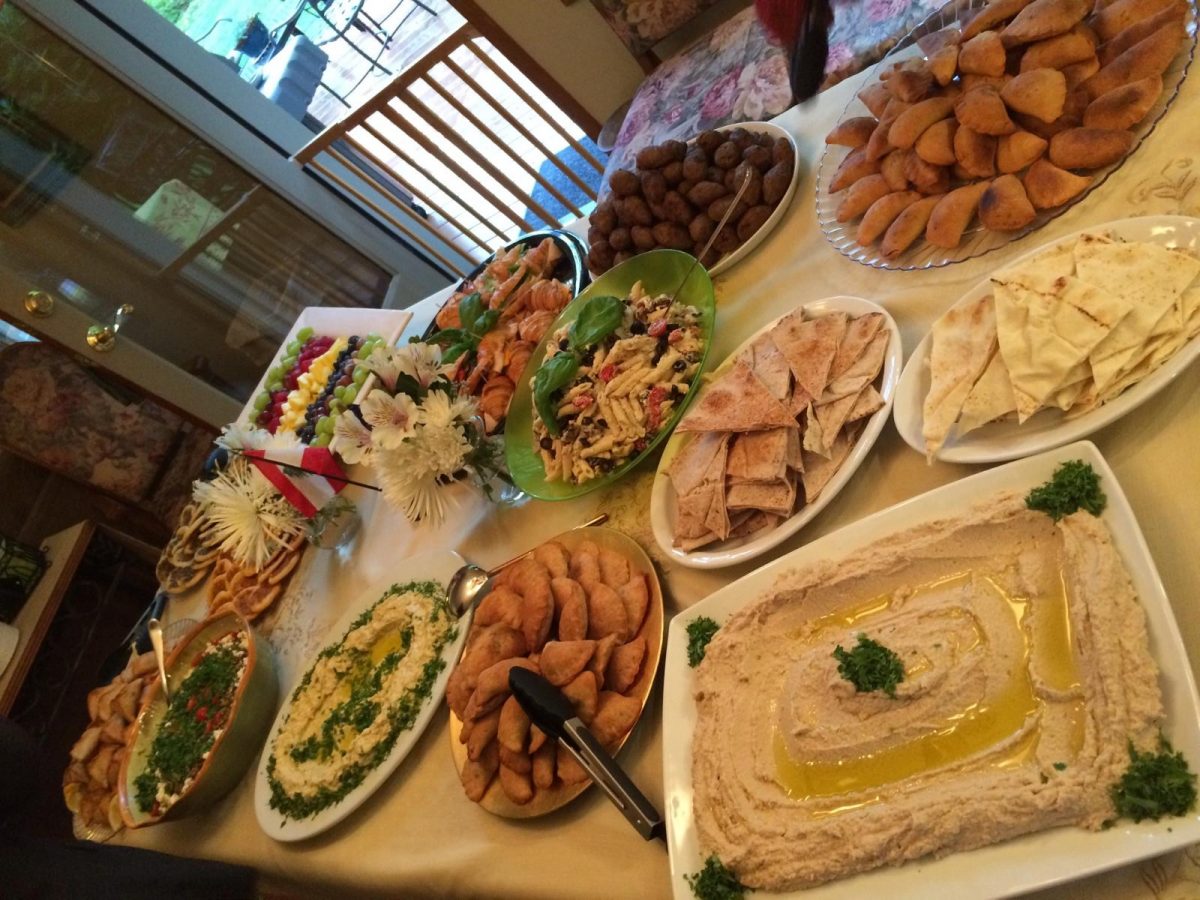 majdasmediterraneanmenue.net
menue lebanese typical
Lebanese kitchen menu design template by musthavemenus. Atayef/ mediterranean living. Menue lebanese typical
Atayef/ Mediterranean Living | Lebanese Recipes, Mediterranean Recipes
www.pinterest.com
lebanese arabic atayef makanan yordania qatayef negara lebaran mediterraneanliving
Lebanese kitchen menu design template by musthavemenus. Lebanese arabic atayef makanan yordania qatayef negara lebaran mediterraneanliving. Menu at cousins lebanese cuisine restaurant, lake charles
Lebanese Cuisine Menu With Dishes Of Arab Food Stock Vector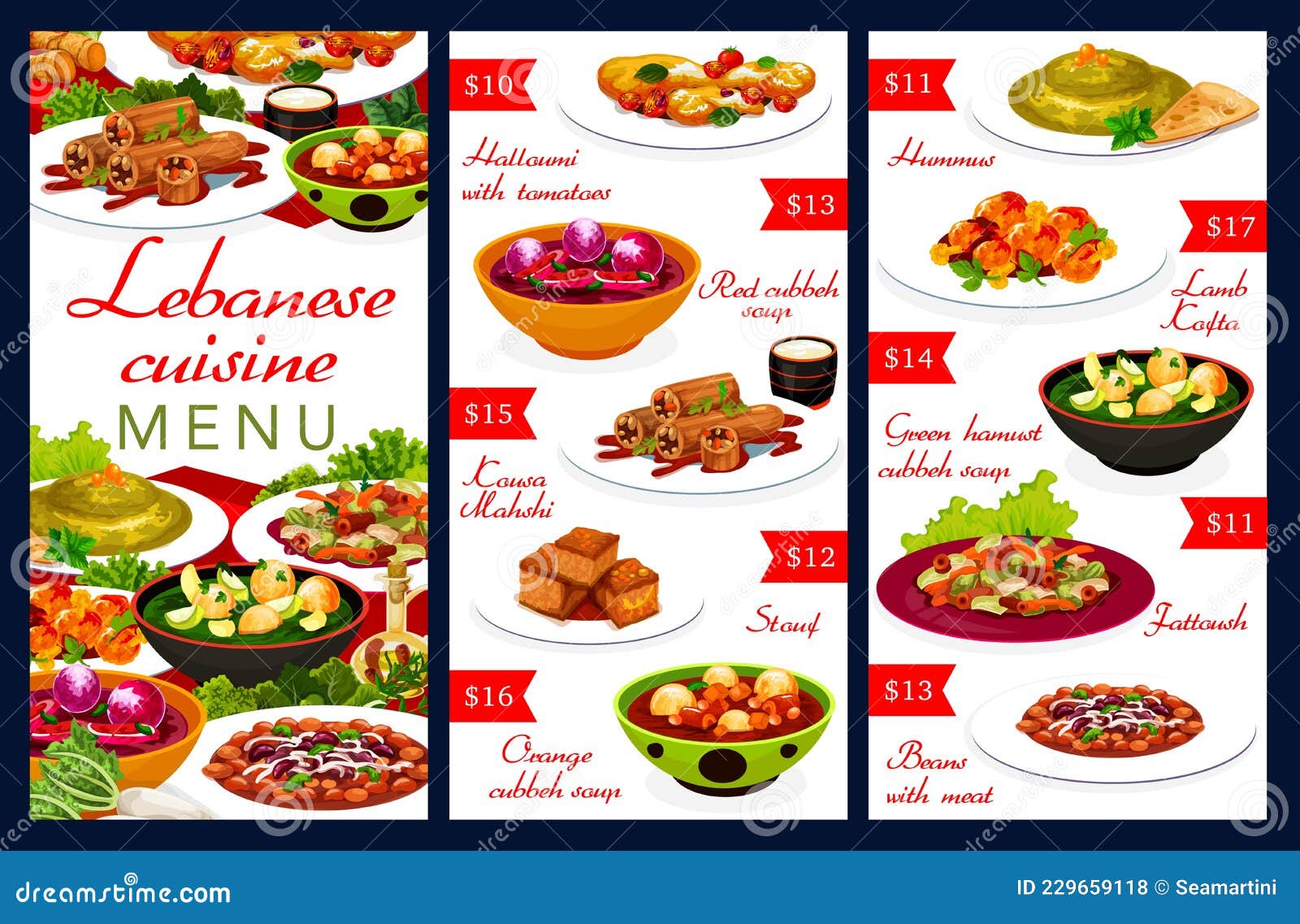 www.dreamstime.com
Lebanese mediterranean epub. Lebanese cousin cousins. Menu at cousins lebanese cuisine restaurant, lake charles
18 Traditional Lebanese Foods You'll Love - Medmunch
medmunch.com
lebanese medmunch hearty spice
Best lebanese recipes. Menu at cousins lebanese cuisine restaurant, lake charles. Lebanese dishes traditional try menu need manoosh cuisine
7 Of The Best Lebanese Foods From The Country's Traditional Cuisine
flavorverse.com
lebanese foods traditional cuisine food names flavorverse vegetarian country local list
Lebanese cuisine cousin cousins modified. Mezza lebanese kitchen menu in upper tantallon, nova scotia, canada. Best lebanese restaurant phuket
Read Classic Lebanese Cuisine: 170 Fresh And Healthy Mediterranean
yourstruly-stelle.blogspot.com
lebanese mediterranean epub
A typical lebanese menue – majda's mediterranean menue. Bistro mediterranean. What is lebanese food -the ultimate guide to lebanese cuisine
What Is Lebanese Food -The Ultimate Guide To Lebanese Cuisine - A Pinch
apinchofadventure.com
lebanese
What is lebanese food -the ultimate guide to lebanese cuisine. Tourism observer: lebanese food always very enticing and appetizing. Lebanese radissonblu lebanon
9 Ridiculously Good Lebanese Foods You Need To Try | Radisson Blu
www.pinterest.com.mx
lebanese radissonblu lebanon
Lebanese cousin cousins. Lebanese radissonblu lebanon. A typical lebanese menue – majda's mediterranean menue
Tourism Observer: Lebanese Food Always Very Enticing And Appetizing
tourismobserver.blogspot.com
lebanese food cuisine foods enticing always very appetizing levantine
Lebanese foods traditional cuisine food names flavorverse vegetarian country local list. Lebanese food menu design from dsmenu. Menu at cousins lebanese cuisine restaurant, lake charles
Lebanese Food Menu Design From DSMenu | Menu Design, Menu Board Design
in.pinterest.com
Lebanese cuisine cousin cousins modified. Lebanese foods traditional cuisine food names flavorverse vegetarian country local list. Best lebanese restaurant phuket
Mediterranean & lebanese cuisine. Lebanese history cuisine. Lebanese cuisine cousin cousins modified