Hello friend! Let's talk about the magnificent city of Paris, shall we? Paris is not just any ordinary city; it is a dream destination for many travelers around the world. With its rich history, stunning architecture, and romantic ambiance, Paris truly captivates the hearts of everyone who visits. In this post, we will take a virtual tour of some of the best places that you absolutely must see when you're in the City of Love.
1. Eiffel Tower
Our first stop is perhaps the most iconic symbol of Paris - the Eiffel Tower. Standing tall at a height of 330 meters, this iron structure offers breathtaking views of the entire city. You can take an elevator or climb the stairs to reach the top and get a panoramic view of Paris' beautiful landscapes. Whether you visit during the day or at night when the tower lights up, the Eiffel Tower will surely leave you in awe.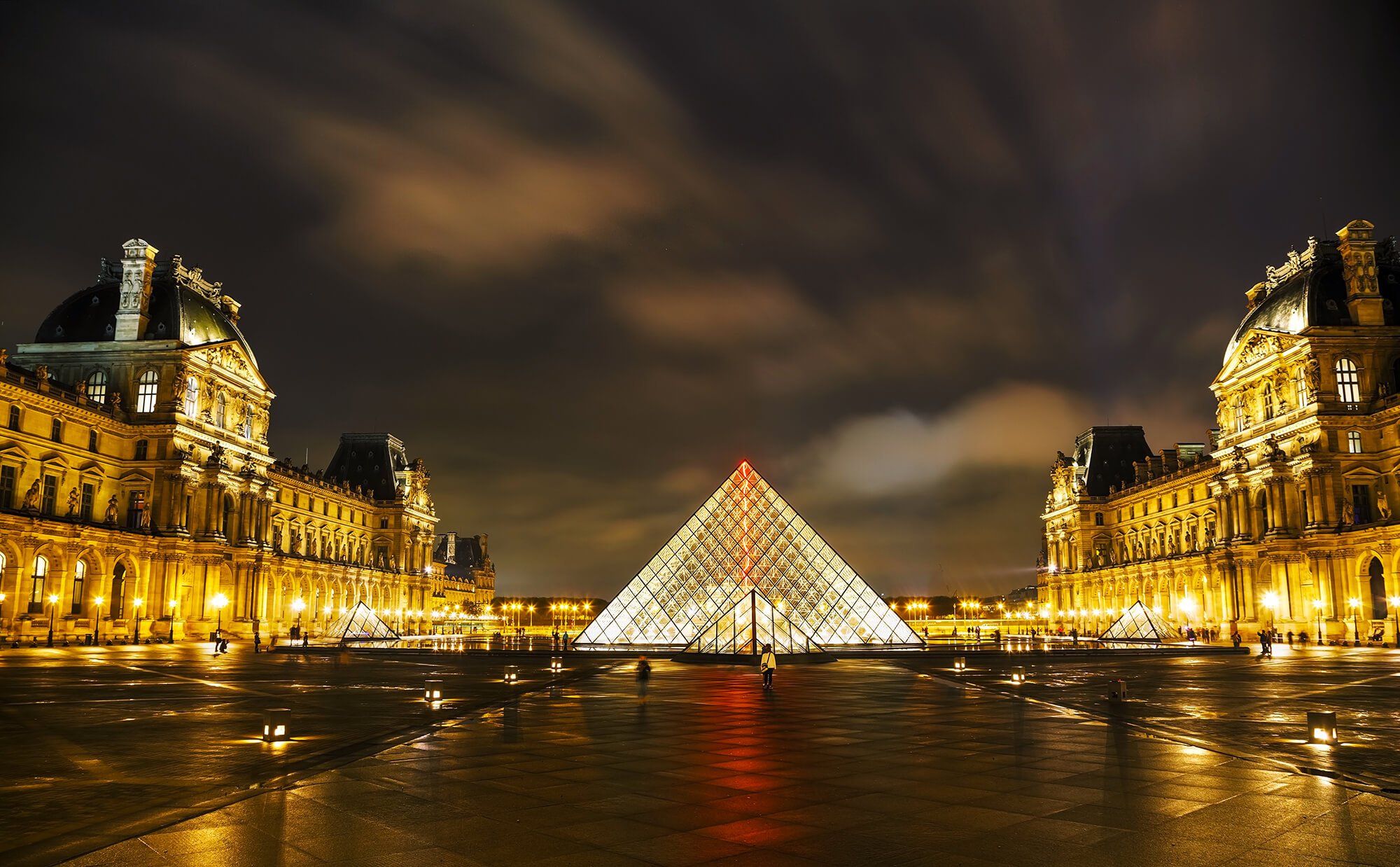 2. Louvre Museum
Prepare to be amazed by the world's largest art museum and historic monument, the Louvre. Housing over 38,000 pieces of art, including the famous Mona Lisa, the Louvre is a treasure trove for art enthusiasts. As you wander through the vast halls, you'll come across captivating sculptures, ancient artifacts, and masterpieces by renowned artists. Don't forget to take a moment to appreciate the grandeur of the Louvre's stunning architecture.
3. Notre-Dame Cathedral
No visit to Paris is complete without a visit to the Notre-Dame Cathedral. This Gothic masterpiece stands as a testament to medieval architecture and is famous for its impressive stained glass windows, gargoyles, and intricate details. Take a stroll inside and you'll be transported to another era. Don't forget to climb to the top of the towers for a stunning view of the city and the Seine River.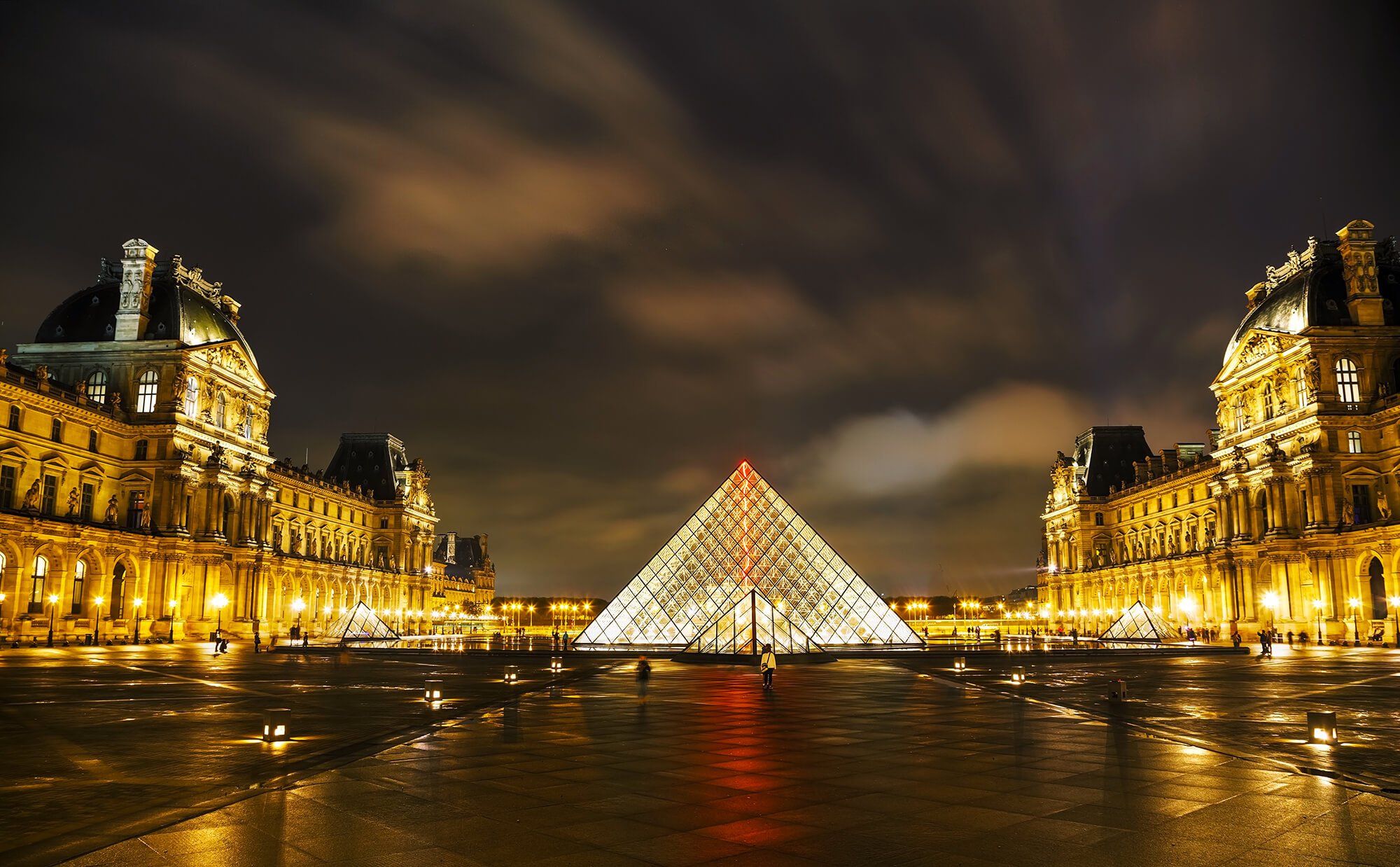 4. Montmartre
For a taste of bohemian charm, head over to the picturesque neighborhood of Montmartre. This artistic district was once home to famous artists like Picasso and Van Gogh. As you stroll through its narrow streets, you'll encounter charming cafés, art studios, and the vibrant atmosphere that inspired many masterpieces. Don't miss the opportunity to visit the stunning Sacré-Cœur Basilica, perched atop the Montmartre hill.
5. Champs-Élysées
Get ready for some retail therapy on one of the world's most famous avenues, the Champs-Élysées. This vibrant street is lined with high-end boutiques, cafés, cinemas, and theaters. Take a leisurely stroll along the tree-lined boulevard, indulge in some shopping, or simply soak in the lively atmosphere. At the western end of the avenue, you'll find the iconic Arc de Triomphe, a majestic monument commemorating French soldiers.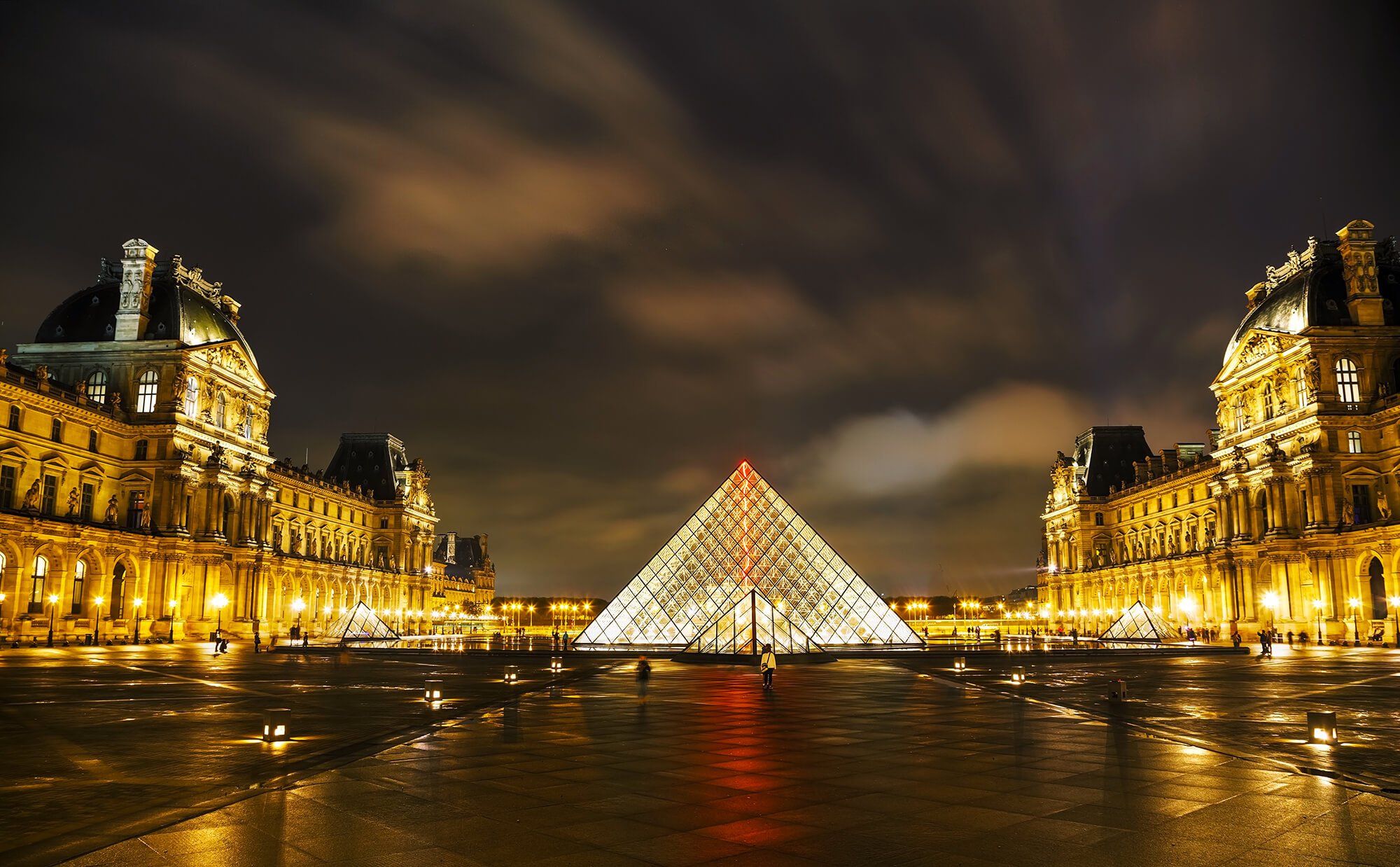 6. Palace of Versailles
Just a short distance outside of Paris lies the magnificent Palace of Versailles. This opulent château was the residence of French royalty, including Louis XIV and Marie Antoinette. Marvel at the grand architecture, the Hall of Mirrors, and the beautifully landscaped gardens. A visit to the Palace of Versailles will transport you straight into the world of lavish luxury and royal extravagance.
7. Seine River
A trip to Paris wouldn't be complete without a romantic boat ride along the Seine River. As you glide along its waters, you'll pass under the historic bridges and catch glimpses of Paris' famous landmarks. Whether it's a daytime cruise or an evening dinner cruise, the Seine River offers a unique perspective of the city and is the perfect setting for a romantic outing.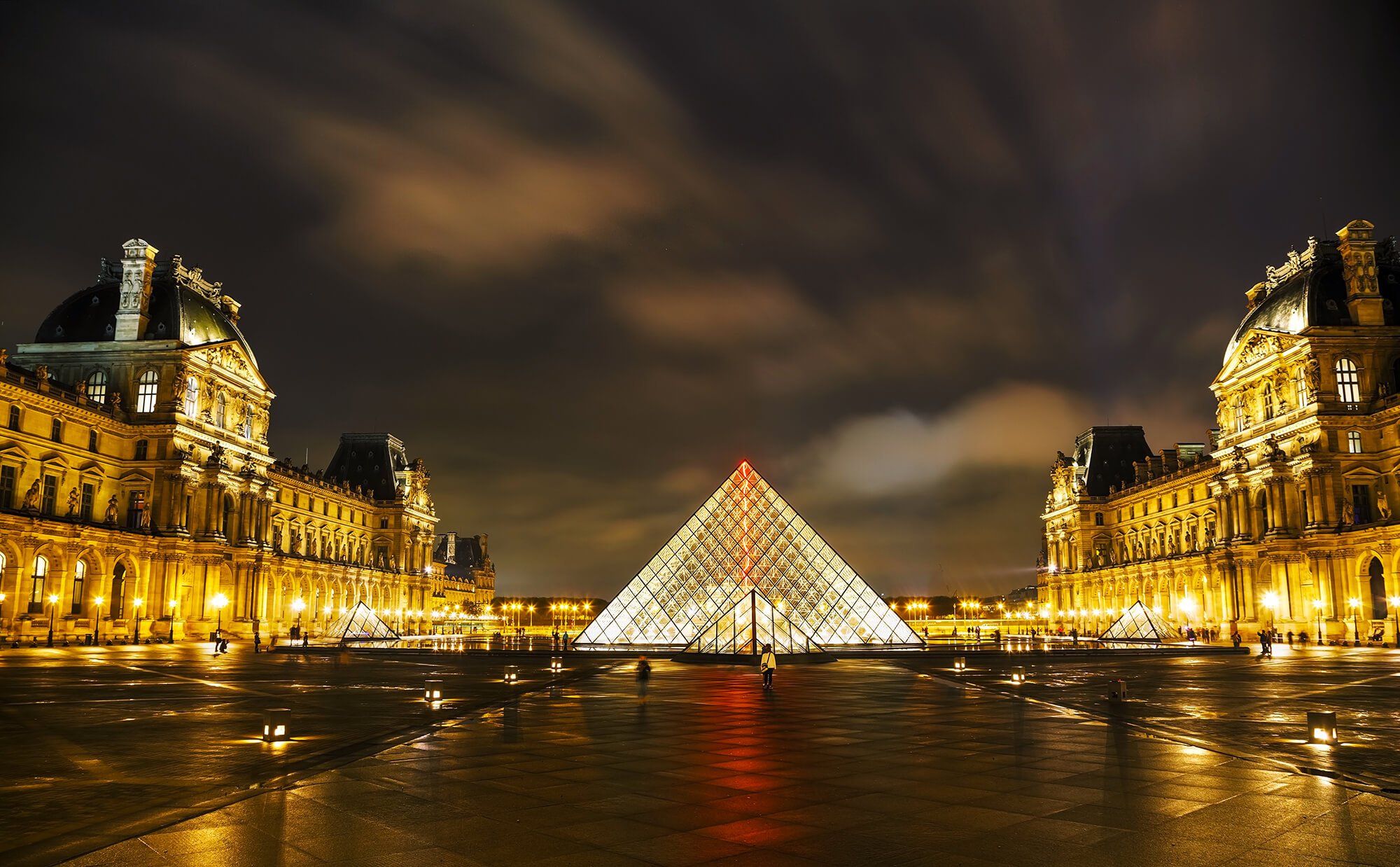 8. Sainte-Chapelle
If you're a fan of stunning stained glass windows, then a visit to Sainte-Chapelle is a must. Tucked away on Île de la Cité, this royal medieval chapel is known for its breathtakingly beautiful stained glass panels that depict biblical stories. Step inside and prepare to be mesmerized by the vibrant colors and intricate details that adorn the chapel's walls. It truly is a hidden gem of Paris.
9. Luxembourg Gardens
Escape the bustling city and find tranquility in the charming Luxembourg Gardens. With its perfectly manicured lawns, beautiful flowerbeds, and peaceful atmosphere, this park is an oasis of serenity. Take a leisurely stroll, find a cozy bench to relax on, or even rent a small sailboat to navigate the pond. The Luxembourg Gardens are the perfect place to unwind and enjoy a peaceful moment in nature.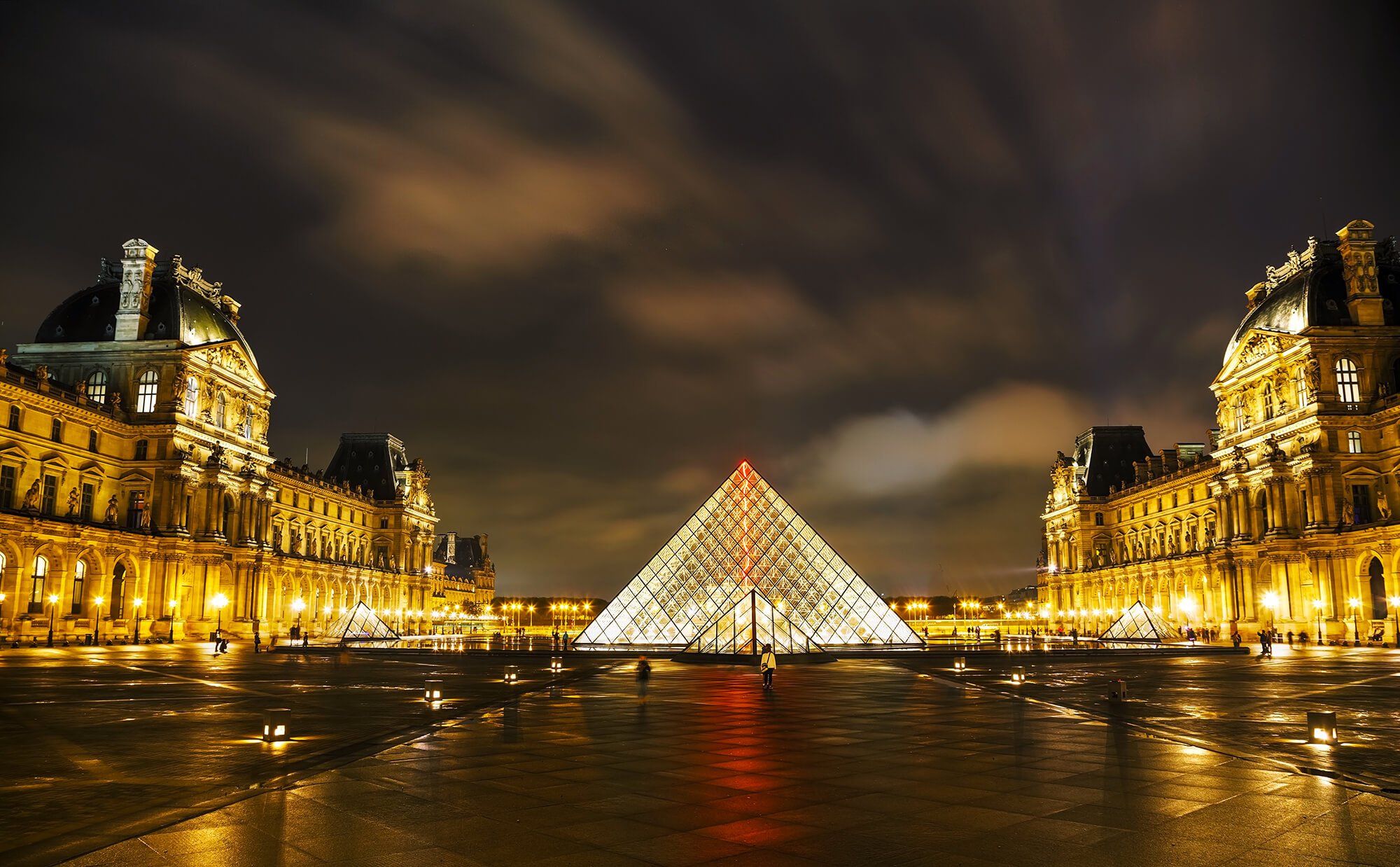 10. Musée d'Orsay
Art enthusiasts, get ready to be captivated by the Musée d'Orsay. Housed in a former railway station, this museum is home to an extensive collection of Impressionist and Post-Impressionist masterpieces. From Monet and Renoir to Van Gogh and Cézanne, you'll find some of the world's most celebrated artworks here. Take your time to admire these incredible pieces and discover the evolution of art during this period.
These are just a few of the many incredible places that Paris has to offer. The city is a treasure trove of art, culture, history, and gastronomy. Whether you're exploring the charming streets of Montmartre, strolling along the Seine River, or marveling at iconic landmarks like the Eiffel Tower, Paris will leave you enchanted and longing to return.
So, when you're planning your next adventure, make sure Paris is at the top of your list. This city of love and romance is waiting to welcome you with open arms.
If you are searching about Places to visit in Paris. The top 6 places. you've came to the right web. We have 35 Pics about Places to visit in Paris. The top 6 places. like Where Are the Best Places to Stay in Paris? - The AllTheRooms Blog, 32 Best Things to Do in Paris | Cool places to visit, Places to visit, Best vacation destinations and also Places to visit in Paris. The top 6 places.. Here it is:
Places To Visit In Paris. The Top 6 Places.
www.parisdigest.com
paris places visit
Best Places To Travel In Paris To Make The Most Of Your Time In The City | Blogging Heros
bloggingheros.com
eiffel paling dicari tahu
13 Best Places To Visit In Paris – Visit To Paris – Authors' Guilds
www.authorsguilds.com
eiffel tower paris beautiful wallpaper places night france visit closeup most illuminated photography landscape visited wallpapers desktop 10wallpaper guilds city
15 Places To Visit In Paris – The Complete Checklist - Trip Memos
tripmemos.com
paris places visit checklist things interest go map complete french travel list tripmemos points
10 Best Places To See In Paris - YouTube
www.youtube.com
paris places visit place attractions must vacation landmarks
15 Places To Visit In Paris – The Complete Checklist Including A Map – Trip Memos
tripmemos.com
paris visit france places italy checklist eiffel tours tower scenic drives complete opening hours including map multi country
10 Famous And Picturesque Places To Visit In Paris - StillinParis
still-in-paris.com
paris places visit famous
31 Best Places To Visit In Paris For A Fancy Trip In 2020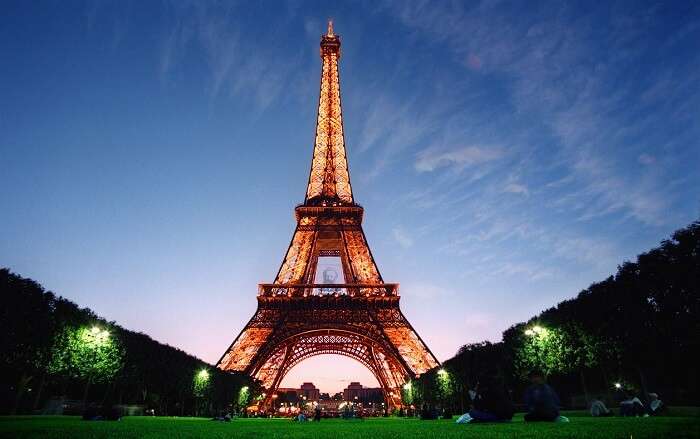 traveltriangle.com
paris visit places tower eiffel place beautiful most iconic vacation thing
5 Best Places To Visit In Paris - Travel Hounds Usa
www.travelhoundsusa.com
paris visit places place sacred cities travel france different architecture bestourism items cathedral notre dame
Best Places To See In Paris | 2021 - A Broken Backpack | Cool Places To Visit, Places To Visit
www.pinterest.com
Best Places To Visit In Paris - Trip To Paris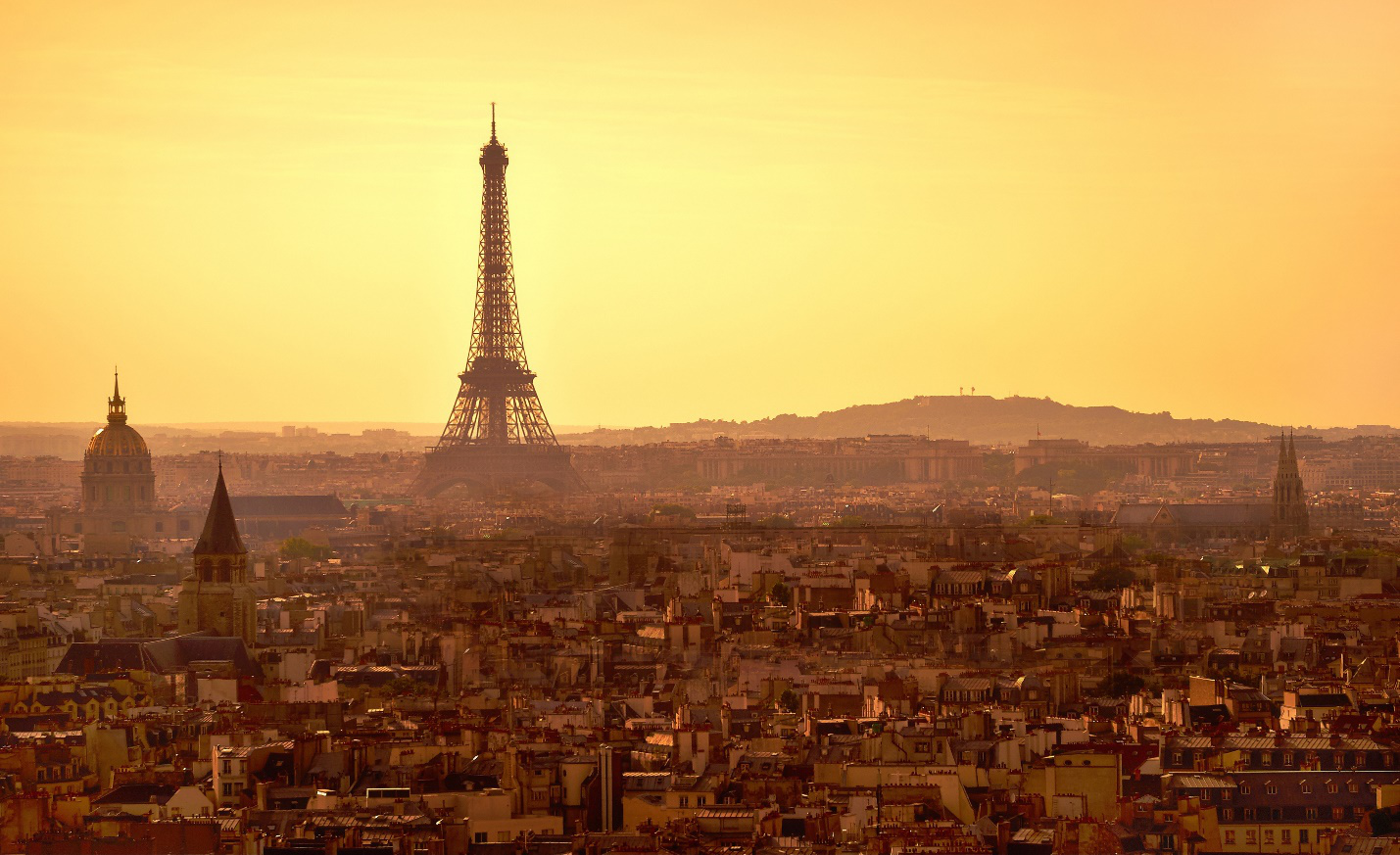 www.thetravellerworldguide.com
Four Days In Paris: The Best Places To Visit. Our Travel Guide. | Will To Fly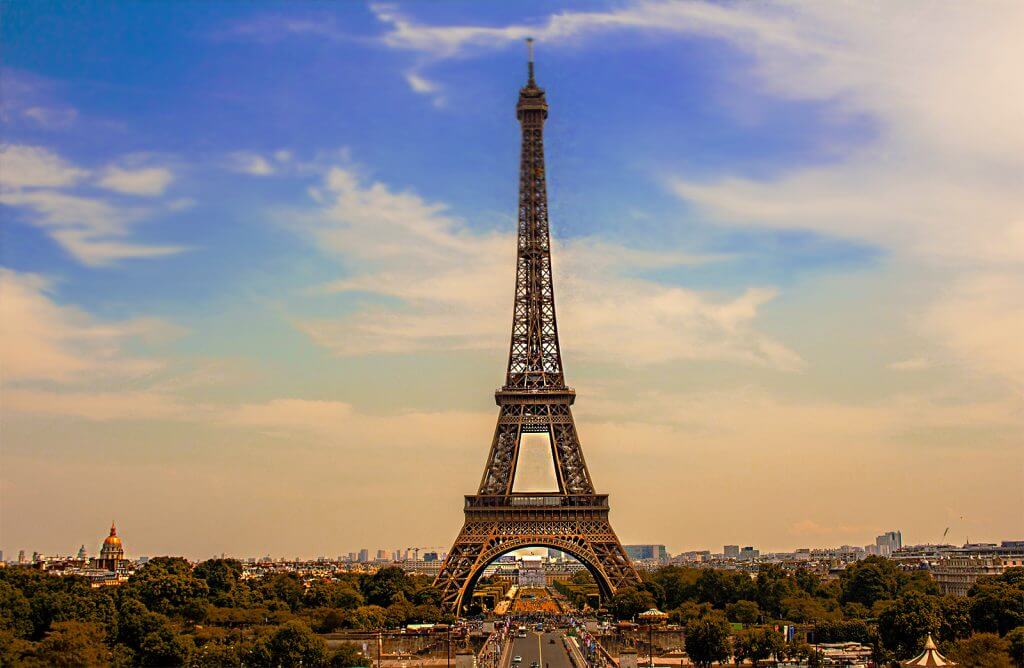 willtofly.com
Top 10 Places To Visit In Paris - Origin Of Idea
www.originofidea.com
paris places visit france country history city travel conference guides dk alexandre iii prev next eyewitness georgina dee conversation publishing
Where Are The Best Places To Stay In Paris? - The AllTheRooms Blog
www.alltherooms.com
alltherooms
50 Best Places In Paris Everyone Needs To Visit | Trendynesia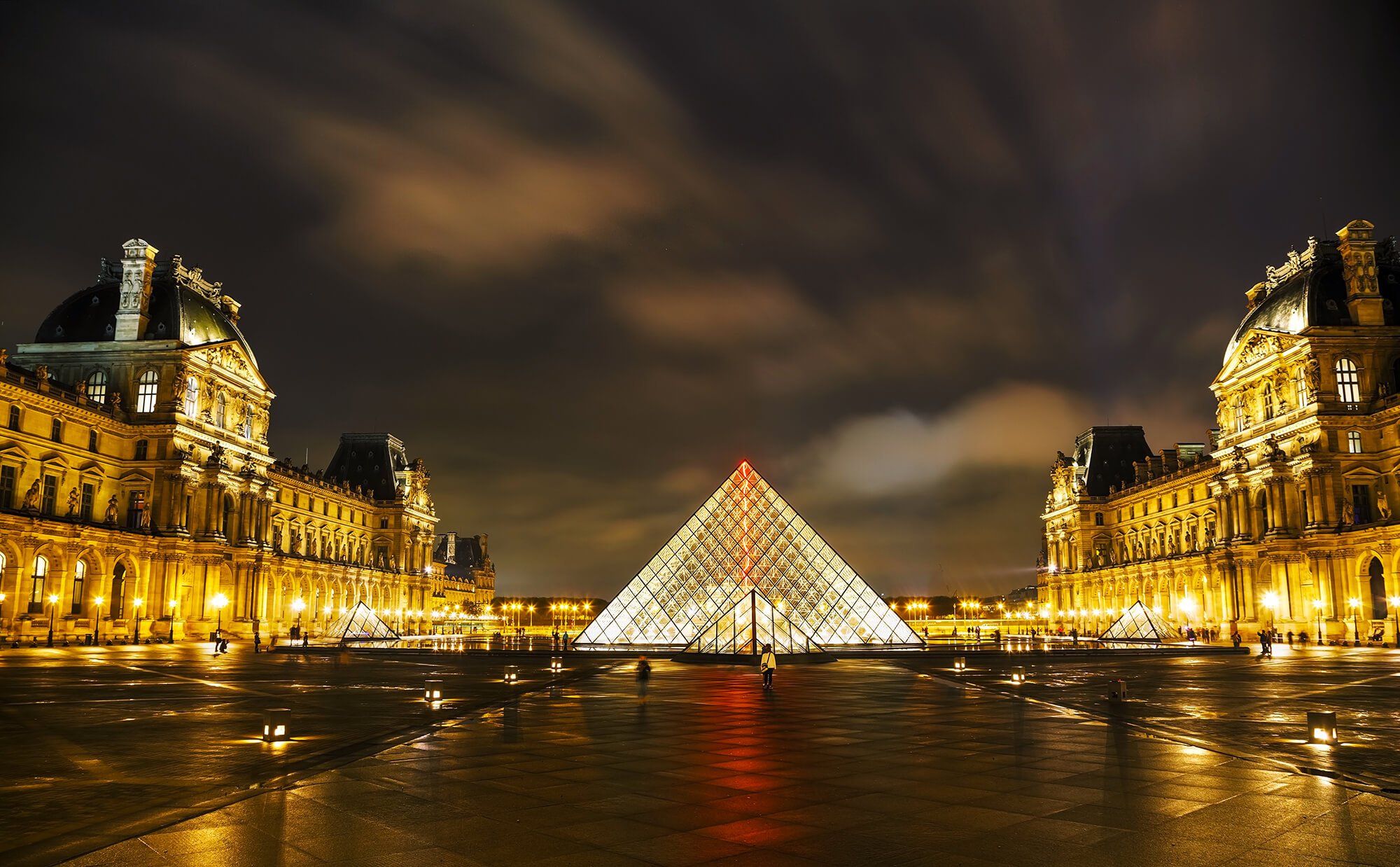 trendynesia.com
paris places visit needs everyone trendynesia
France The Country Of Beauty Tourist Attractions | Beautiful Traveling Places
travelworlds24.blogspot.com
france country paris tourist attractions places beautiful europe beauty visit place most
Places To Visit In Paris - France-Uranus Travel

www.uranustravel.com
france places paris visit travel
4 Amazing And Beautiful Must-See Places In Paris To Visit Before April, 2018 - Amaziful
amaziful.blogspot.com
paris amazing beautiful triumph arc
7 Of The Best Places In Paris For Panoramic Views | Paris, Places To Visit, Paris Skyline
www.pinterest.com
montparnasse xdaysiny visitors
30 Best Things To Do In Paris, France
www.travellens.co
tower
31 Best Places To Visit In Paris For A Fancy Trip In 2020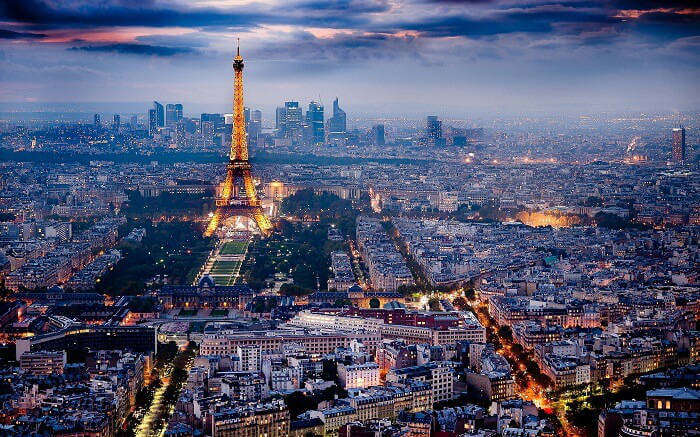 traveltriangle.com
Top 10 Places For Beautiful Sunsets In Paris
www.tripsavvy.com
paris beautiful places most france photography sunsets visited
Top Most Beautiful Places To Visit In Paris, A Bucket List
www.worldwidetopic.com
paris places visit montparnasse tour beautiful most list night eiffel aerial bucket tower attractions cool
7 Fascinating Places To Visit In Paris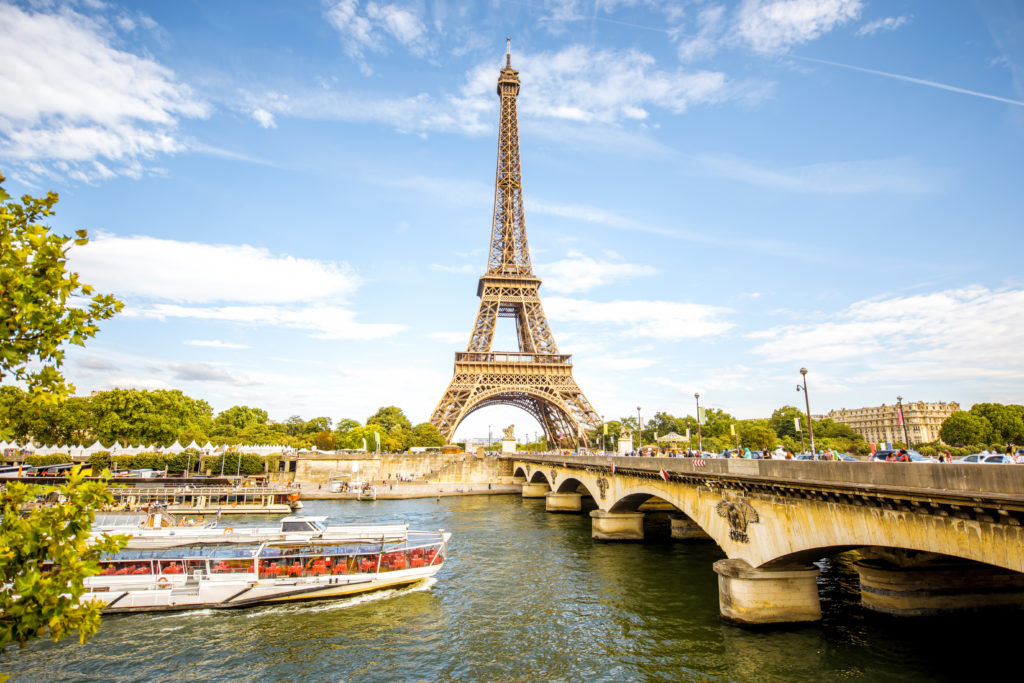 swikblog.com
paris places visit experience eloise france fascinating personality proposal
Delco Daily Top Ten: Top 10 Places To See In Paris
delcotopten.blogspot.co.uk
paris places france illuminated delco ten daily monument seine sparkles cruise night light
32 Best Things To Do In Paris | Cool Places To Visit, Places To Visit, Best Vacation Destinations
www.pinterest.com
paris places louvre museum visit beautiful most things cntraveler go cool nast amazing du france destinations traveler visited travel musée
Top 5 Places To Visit In Paris - Get That Right
www.getthatright.com
places paris visit
10 Stunningly Beautiful Places In Paris You MUST Visit - Follow Me Away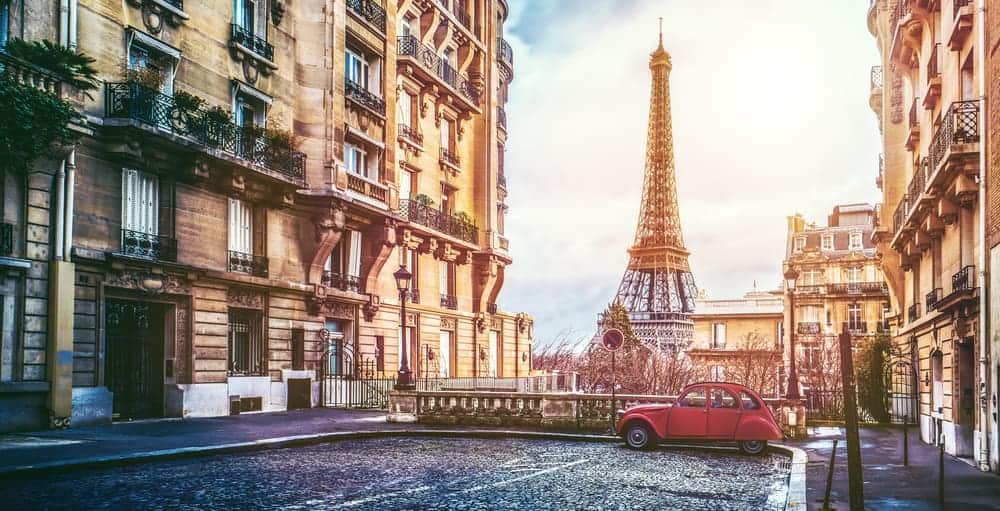 www.followmeaway.com
These Are Must-Sees, Monsieur: The 10 Best Places To Visit In Paris
www.lateet.com
paris visit places lateet sees monsieur must these france
The Top Places To Visit In Paris With Kids: Everything You Must See And Do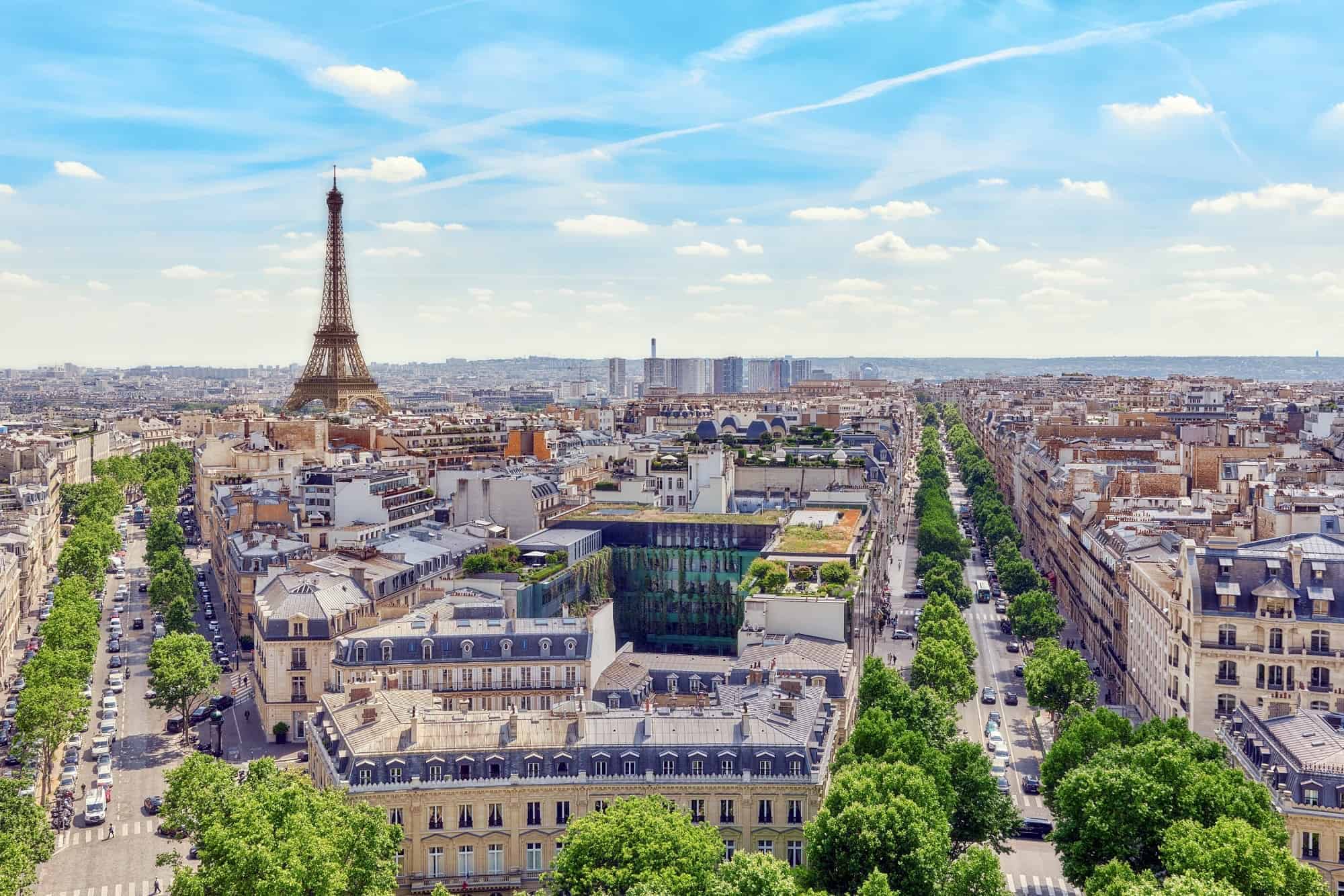 blog.trekaroo.com
paris places visit city kids france vacation family europe things must lights
Best Places To Visit In Paris -[Travel VLog][Part1]☑️ - YouTube
www.youtube.com
Top 5 Must-visit Places In Paris | Best Things To Do In Paris | Visit Paris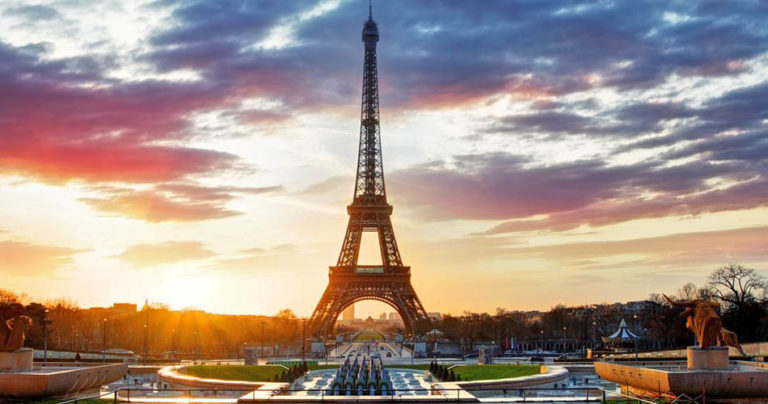 www.sabsanholidays.com
Paris City Guide: 23 Places Every Architect Must Visit | ArchDaily
www.archdaily.com
eiffel
Top 10 Paris Places To Visit - Getinfolist.com
getinfolist.com
getinfolist
Best Places To Visit In Paris | Knowledgesight
knowledgesight.com
knowledgesight
Eiffel paling dicari tahu. France country paris tourist attractions places beautiful europe beauty visit place most. Paris beautiful places most france photography sunsets visited