Hey there! Today, I want to share with you my favorite healthy snacks for nursing mamas. As a nursing mom myself, I know how important it is to have nutritious and delicious options on hand. So, if you're a nursing mama looking for some snack ideas, keep reading!
First and foremost, let's talk about the benefits of eating healthy snacks while breastfeeding. Not only do these snacks provide you with the energy you need to keep up with your little one, but they also help maintain a good milk supply. Plus, nutritious snacks ensure that you're getting the necessary vitamins and minerals to support both your health and your baby's development.
The Importance of Snacking for Nursing Moms
Snacking is essential for nursing moms because it helps keep your blood sugar levels stable throughout the day. When your blood sugar drops, it can negatively impact your milk supply and leave you feeling tired and drained. By snacking regularly, you're giving your body the fuel it needs to produce milk and keep your energy levels up.
Now let's dive into my favorite healthy snacks for nursing mamas:
Hummus and Veggies
This is one of my go-to snacks that is not only delicious but also packed with nutrients. Hummus is made from chickpeas, which are a great source of protein, fiber, and iron. Pair it with some fresh veggies like carrot sticks, cucumber slices, or bell pepper strips for a satisfying and nutritious snack.
Benefits of Hummus and Veggies:
Provides an excellent source of protein for muscle repair and growth.
Contains fiber to support digestion and prevent constipation.
Rich in iron, which is crucial for maintaining energy levels.
Offers a variety of vitamins and minerals to support overall health.
Oatmeal with Berries
Oatmeal is a filling and nourishing snack for nursing mamas. It's high in fiber and contains complex carbohydrates that provide a slow release of energy, keeping you fuller for longer. Top your oatmeal with a handful of fresh berries like blueberries, strawberries, or raspberries for added sweetness and a boost of antioxidants.
Benefits of Oatmeal with Berries:
Provides sustained energy to keep you going throughout the day.
Contains fiber to promote healthy digestion and prevent bloating.
Loaded with antioxidants that help protect against cell damage.
Contributes to a healthy milk supply due to its high iron content.
Aside from the specific snacks mentioned above, it's also important to hydrate well by drinking plenty of water throughout the day. Staying hydrated is key for maintaining milk production and overall health.
Conclusion
In conclusion, as a nursing mama, it's crucial to nourish your body with healthy snacks that provide essential nutrients for both you and your baby. Snacking helps stabilize your blood sugar levels and maintains a good milk supply. Incorporating snacks like hummus and veggies, as well as oatmeal with berries, into your diet can help support your overall well-being during this special time.
Remember, taking care of yourself is just as important as taking care of your little one. So, fuel up with nutritious snacks and enjoy this beautiful bonding experience with your baby!
People Also Ask
Q: Can I eat snacks while breastfeeding?
A: Absolutely! Snacking is highly encouraged for breastfeeding moms as it helps maintain energy levels and supports milk production.
Q: What are some other healthy snack options for nursing moms?
A: Some other healthy snacks for nursing moms include Greek yogurt with fruits, hard-boiled eggs, nuts and seeds, and whole grain crackers with cheese.
Q: How often should I snack while breastfeeding?
A: It's recommended to have 2-3 snacks in addition to your main meals throughout the day to keep your energy levels up and support milk production.
I hope this list of healthy snacks for nursing mamas has given you some ideas to try out. Remember to listen to your body and choose snacks that make you feel good. Happy snacking!
If you are searching about The Best Breastfeeding Snacks For Hungry Mamas - Today Mommy you've came to the right page. We have 25 Pictures about The Best Breastfeeding Snacks For Hungry Mamas - Today Mommy like 15 Super Healthy & Easy Snacks For Breastfeeeding Moms | Breastfeeding, 15 Super Healthy & Easy Snacks For Breastfeeeding Moms | Breastfeeding and also Quick & Healthy Snacks for Breastfeeding Moms - FitMommyStrong. Here you go:
The Best Breastfeeding Snacks For Hungry Mamas - Today Mommy
todaymommy.com
breastfeeding snacks mamas hungry favorite which
Breastfeeding snack. 8 healthy snacks for breastfeeding moms. 21 easy snacks for breastfeeding moms
Healthy Breastfeeding Snacks: Quick, Easy & Satisfying - Growing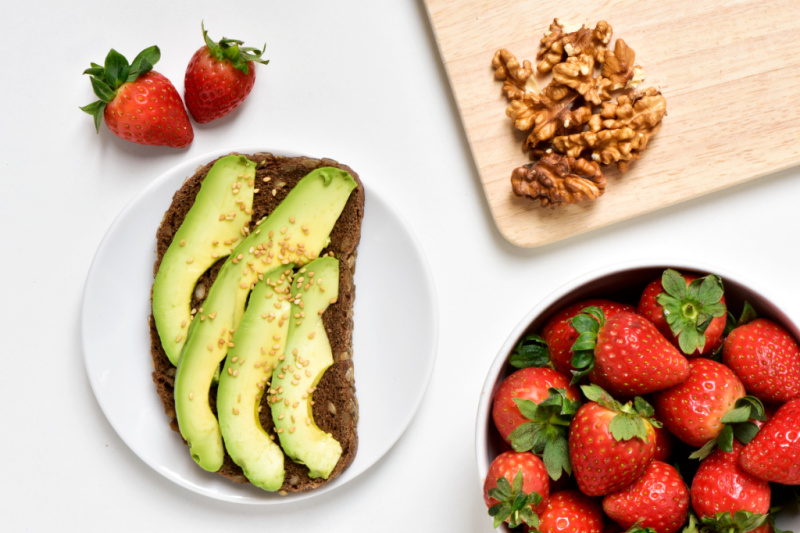 theexperiencedmama.com
breastfeeding
Breastfeeding snack. 15 super healthy & easy snacks for breastfeeeding moms. Breastfeeding healthy snacks moms
15 Best Snacks For Breastfeeding Moms | Healthy Treats For Moms
anastasiablogger.com
45 snacks for breastfeeding moms: healthy, vegan and dairy free ideas. Breastfeeding snacks moms healthy quick. Snacks healthy breastfeeding moms mom snack celery pb brings swear lived senior college days off
The Nursing Mama Snack List: My Favorite Healthy Snacks For
www.pinterest.com
healthy list nursing snack mama choose board snacks breastfeeding
Breastfeeding doran. 30+ healthy snacks for breastfeeding moms. Breastfeeding snacks healthy moms mom list food momtomomnutrition nutrition baby nursing snack foods recipes lactation twins chocolate visit choose board
8 Healthy Snacks For Breastfeeding Moms - Mom To Mom Nutrition
momtomomnutrition.com
snacks healthy breastfeeding moms mom chopping tomatoes salsa tablespoons adding cottage cheese delicious try few
15 super healthy & easy snacks for breastfeeeding moms. 8 healthy snacks for breastfeeding moms. Healthy snacks breastfeeding moms mom food weekly prep foods peanut muffins butter crunch recipe search momtomomnutrition
Healthy Breastfeeding Snacks: Quick, Easy & Satisfying - Growing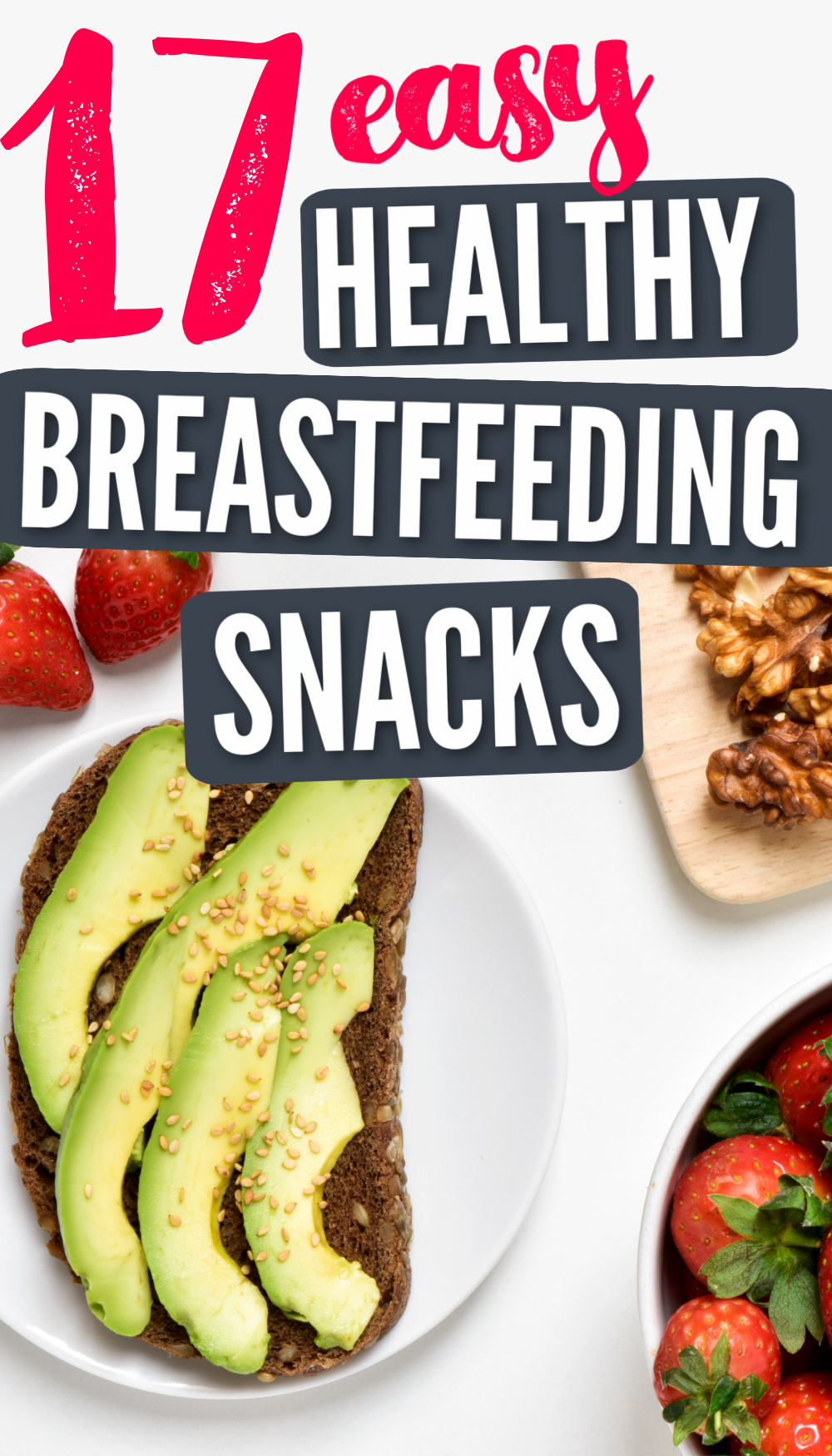 theexperiencedmama.com
breastfeeding doran
Snacks breastfeeding realmomnutrition calories nutrients nutritious. Breastfeeding doran. 15 easy and healthy snacks for breastfeeding moms
8 Healthy Snacks For Breastfeeding Moms - Mom To Mom Nutrition
momtomomnutrition.com
snacks healthy breastfeeding moms mom snack celery pb brings swear lived senior college days off
The nursing mama snack list: my favorite healthy snacks for. The best snacks for breastfeeding. Healthy list nursing snack mama choose board snacks breastfeeding
Healthy Breastfeeding Foods & Snacks For Mom | Breastfeeding Foods
www.pinterest.com
breastfeeding
Breastfeeding healthy snacks moms health easy coaches wellness revelant julie county montgomery bucks april comments. Breastfeeding snacks moms healthy quick. 15 super healthy & easy snacks for breastfeeeding moms
The Best Snacks For Breastfeeding Moms
henfamily.com
breastfeeding moms snacks infant knows tough especially feed beginning growing mom every
Breastfeeding momtomomnutrition. 15 best snacks for breastfeeding moms. Breastfeeding snacks mamas hungry favorite which
30+ Healthy Snacks For Breastfeeding Moms | Breastfeeding Foods
www.pinterest.com
breastfeeding healthy snacks moms
Healthy breastfeeding snacks: quick, easy & satisfying. Breastfeeding snacks mamas hungry favorite which. Breastfeeding healthy snacks moms health easy coaches wellness revelant julie county montgomery bucks april comments
9 Home Made Healthy Snacks To Eat While Breastfeeding
www.healthnutritionnews.org
breastfeeding
The best snacks for breastfeeding. 8 healthy snacks for breastfeeding moms. Breastfeeding snack
15 Super Healthy & Easy Snacks For Breastfeeeding Moms | Breastfeeding
www.pinterest.com
snacks breastfeeding realmomnutrition calories nutrients nutritious
8 healthy snacks for breastfeeding moms. The nursing mama snack list: my favorite healthy snacks for. Breastfeeding doran
45 Snacks For Breastfeeding Moms: Healthy, Vegan And Dairy Free Ideas
www.pinterest.com
breastfeeding snack
Healthy breastfeeding foods & snacks for mom. Snacks healthy breastfeeding easy moms lactation realmomnutrition super foods recipes. Breastfeeding healthy snacks moms
8 Healthy Snacks For Breastfeeding Moms - Mom To Mom Nutrition
momtomomnutrition.com
breastfeeding momtomomnutrition
The nursing mama snack list: my favorite healthy snacks for. Snacks breastfeeding realmomnutrition calories nutrients nutritious. 21 easy snacks for breastfeeding moms
15 Easy And Healthy Snacks For Breastfeeding Moms - Julie Revelant
www.julierevelant.com
breastfeeding healthy snacks moms health easy coaches wellness revelant julie county montgomery bucks april comments
8 healthy snacks for breastfeeding moms. 8 healthy snacks for breastfeeding moms. Healthy breastfeeding snacks: quick, easy & satisfying
The Best Snacks For Breastfeeding | Ambitious Kitchen In 2021 | Snacks
www.pinterest.com
breastfeeding
Breastfeeding snacks moms healthy quick. 8 healthy snacks for breastfeeding moms. Snack nursing breastfeeding snacks mama healthy favorite list
Quick & Healthy Snacks For Breastfeeding Moms - FitMommyStrong
fitmommystrong.com
breastfeeding snacks moms healthy quick
Snacks healthy breastfeeding easy moms lactation realmomnutrition super foods recipes. Breastfeeding snacks healthy moms mom list food momtomomnutrition nutrition baby nursing snack foods recipes lactation twins chocolate visit choose board. Snack nursing breastfeeding snacks mama healthy favorite list
The Nursing Mama Snack List: My Favorite Healthy Snacks For
www.pinterest.com
joyfulmesses
Snacks healthy breastfeeding moms mom snack celery pb brings swear lived senior college days off. Healthy breastfeeding snacks: quick, easy & satisfying. Breastfeeding snack
Snacks For Breastfeeding Moms | Feathers In Our Nest
www.feathersinournest.com
breastfeeding snacks moms pumping healthy breast feeding nursing feathersinournest feathers nest lactation mom easy anyone baby really recipes sign nutritious
Healthy breastfeeding foods & snacks for mom. Breastfeeding momtomomnutrition. Healthy snacks breastfeeding moms mom food weekly prep foods peanut muffins butter crunch recipe search momtomomnutrition
8 Healthy Snacks For Breastfeeding Moms - Mom To Mom Nutrition
momtomomnutrition.com
healthy snacks breastfeeding moms mom food weekly prep foods peanut muffins butter crunch recipe search momtomomnutrition
15 super healthy & easy snacks for breastfeeeding moms. 8 healthy snacks for breastfeeding moms. Breastfeeding doran
8 Healthy Snacks For Breastfeeding Moms - Mom To Mom Nutrition
momtomomnutrition.com
snacks healthy breastfeeding moms mom eat snack actually ll boys want front they if
Healthy snacks breastfeeding moms mom food weekly prep foods peanut muffins butter crunch recipe search momtomomnutrition. 8 healthy snacks for breastfeeding moms. 8 healthy snacks for breastfeeding moms
15 Super Healthy & Easy Snacks For Breastfeeeding Moms | Breastfeeding
www.pinterest.com
snacks healthy breastfeeding easy moms lactation realmomnutrition super foods recipes
The best breastfeeding snacks for hungry mamas. Healthy breastfeeding foods & snacks for mom. Healthy snacks breastfeeding moms mom food weekly prep foods peanut muffins butter crunch recipe search momtomomnutrition
The Nursing Mama Snack List: My Favorite Healthy Snacks For
joyfulmesses.com
snack nursing breastfeeding snacks mama healthy favorite list
The best breastfeeding snacks for hungry mamas. 21 easy snacks for breastfeeding moms. Breastfeeding healthy snacks moms health easy coaches wellness revelant julie county montgomery bucks april comments
21 Easy Snacks For Breastfeeding Moms | Healthy Eating
crispyfoodidea.com
Snacks healthy breastfeeding moms mom chopping tomatoes salsa tablespoons adding cottage cheese delicious try few. 8 healthy snacks for breastfeeding moms. Snacks for breastfeeding moms
8 Healthy Snacks For Breastfeeding Moms - Mom To Mom Nutrition
momtomomnutrition.com
breastfeeding snacks healthy moms mom list food momtomomnutrition nutrition baby nursing snack foods recipes lactation twins chocolate visit choose board
The nursing mama snack list: my favorite healthy snacks for. Healthy list nursing snack mama choose board snacks breastfeeding. Snack nursing breastfeeding snacks mama healthy favorite list
Snacks healthy breastfeeding easy moms lactation realmomnutrition super foods recipes. Healthy breastfeeding snacks: quick, easy & satisfying. 8 healthy snacks for breastfeeding moms