Hey friend! Let's talk about romantic things to do in Paris. Paris, also known as the City of Love, is a dream destination for couples. With its charming streets, iconic landmarks, and rich history, Paris offers countless opportunities for romance. Whether you're planning a honeymoon, celebrating an anniversary, or simply looking for a romantic getaway, Paris will not disappoint. Let's dive into some of the most romantic things you can do with your partner in this incredible city.
1. Take a Romantic Stroll Along the Seine
One of the simplest yet most beautiful experiences in Paris is taking a leisurely walk along the picturesque Seine River. As you stroll hand in hand with your loved one, you will be surrounded by stunning views of the city. The Seine is lined with charming bridges, historic buildings, and cozy riverside cafés. You can also come across street musicians playing melodious tunes that add to the ambiance. Don't forget to stop and share a kiss while enjoying the breathtaking sunset over the river.
2. Experience the Eiffel Tower Magic
No trip to Paris is complete without a visit to the iconic Eiffel Tower. Standing tall and proud, this architectural masterpiece is synonymous with romance. You can take an elevator or climb the stairs to reach its observation deck and enjoy a panoramic view of the city. The Eiffel Tower is especially enchanting at night when it sparkles with thousands of lights. It's the perfect spot to steal a kiss under the starry sky and create magical memories together.
3. Explore Montmartre, the Bohemian Quarter
Montmartre, located on a hill in the northern part of Paris, is a vibrant neighborhood known for its artistic charm. This bohemian quarter has inspired many famous artists, including Pablo Picasso and Vincent van Gogh. Take a romantic stroll through its narrow cobblestone streets, lined with quaint cafés, art galleries, and charming boutiques. Don't miss a visit to the picturesque Sacré-Cœur Basilica, from where you can enjoy breathtaking views of the city.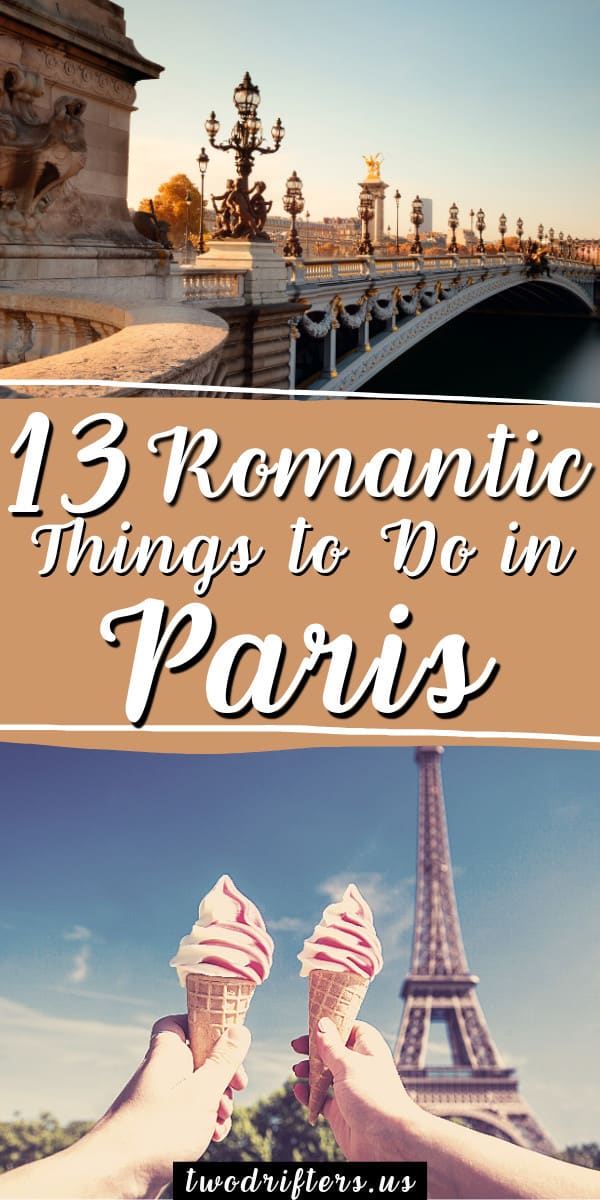 4. Have a Picnic in Parisian Parks
Paris is home to numerous enchanting parks and gardens that provide the perfect setting for a romantic picnic. One such park is the Jardin des Tuileries, located between the Louvre Museum and Place de la Concorde. Spread out a blanket, indulge in delicious French pastries, and enjoy each other's company amidst the beautiful surroundings. Another lovely option is the Luxembourg Gardens, known for its perfectly manicured lawns, colorful flowerbeds, and peaceful atmosphere.
5. Take a Romantic Cruise on the Seine
A romantic boat cruise along the Seine River is an experience you and your partner will cherish forever. Hop aboard a glass-enclosed boat and enjoy a leisurely sail while taking in the iconic landmarks of Paris. As you glide under the historic bridges, including the Pont Neuf and Pont Alexandre III, you can cuddle up and admire the beauty of the city from a unique perspective. Some dinner cruises even offer gourmet meals and live music, adding an extra touch of romance to the experience.
6. Visit the Romantic Neighborhood of Saint-Germain-des-Prés
Saint-Germain-des-Prés is a charming neighborhood that exudes an old-world, bohemian charm. It has been a favorite haunt of intellectuals, writers, and artists throughout history. Take a leisurely stroll through its quaint streets and discover hidden treasures like the famous Café de Flore and Les Deux Magots, where renowned writers such as Jean-Paul Sartre and Simone de Beauvoir used to gather. This neighborhood is also known for its elegant boutiques, art galleries, and antique shops.
7. Indulge in a Romantic Dinner
Paris is a haven for food lovers, and treating your partner to a romantic dinner is an absolute must. The city is bursting with charming restaurants, offering delectable French cuisine and cozy atmospheres. From Michelin-starred establishments to intimate bistros, the options are endless. Enjoy a candlelit dinner while savoring exquisite dishes like escargots, foie gras, and crème brûlée. Many restaurants also offer stunning views of iconic landmarks such as the Eiffel Tower or the Notre-Dame Cathedral.
8. Get Lost in Parisian Street Markets
Exploring the bustling street markets of Paris is not only romantic but also a great way to experience the city's vibrant culture. The Marché aux Puces de Saint-Ouen, the largest flea market in the world, offers a treasure trove of unique vintage items, antiques, and quirky souvenirs. For a taste of local flavors, head to Marché d'Aligre, where you can find fresh produce, artisanal cheeses, and aromatic spices. As you wander through these markets hand in hand, you'll feel the pulse of everyday Parisian life.
9. Discover the Beauty of Versailles
A short trip from Paris will lead you to the magnificent Palace of Versailles, a UNESCO World Heritage site. This opulent palace was the residence of French kings and queens, and its grandeur is sure to leave you in awe. Take a romantic stroll through its meticulously manicured gardens, which sprawl across 800 hectares. Lose yourselves in the beauty of the fountains, sculptures, and flower beds. The Hall of Mirrors, with its stunning reflections and intricate design, is a true highlight of the palace.
10. Experience Cabaret at the Moulin Rouge
No visit to Paris would be complete without attending a cabaret show at the world-famous Moulin Rouge. This iconic venue has been entertaining audiences for over a century with its dazzling performances, elaborate costumes, and captivating music. Sit back with your loved one, sip champagne, and immerse yourselves in the mesmerizing world of cabaret. The Moulin Rouge offers an unforgettable evening filled with glamour, romance, and excitement.
Paris is a city that truly knows how to embrace romance. From its charming streets and iconic landmarks to its delicious cuisine and vibrant atmosphere, it provides the perfect backdrop for a romantic getaway. Whether you're enjoying a leisurely stroll along the Seine, gazing at the sparkling lights of the Eiffel Tower, or savoring a candlelit dinner in a cozy restaurant, you and your partner are sure to create unforgettable memories in the City of Love.
So, go ahead and plan that dream trip to Paris with your loved one. Experience the romance, the magic, and the charm that this incredible city has to offer. Enjoy your time together, and let the beauty of Paris ignite the spark in your relationship. Happy travels!
If you are searching about 10 Romantic Things to Do in Paris, France for Couples | Romantic things you've came to the right page. We have 30 Pics about 10 Romantic Things to Do in Paris, France for Couples | Romantic things like 75 Fun Things for Couples to Do at Home - Holly Habeck, 51 Fun Things To Do In London For Couples and also Paris as a couple: a perfect city break - A Mummy Too. Here it is:
10 Romantic Things To Do In Paris, France For Couples | Romantic Things
www.pinterest.com
Couples Visiting Paris For A Weekend, Here Is Our Guide To Make It More
www.caleidoscope.in
Activities For Couples To Do Together At Home - Home Rulend
homerulend.blogspot.com
couples relationships lezen ourpeacefulfamily
7 Fun "Outside-The-Box" Things For Couples To Do In Seattle
www.washingtonstatetours.com
13 Romantic Things To Do In Paris For Couples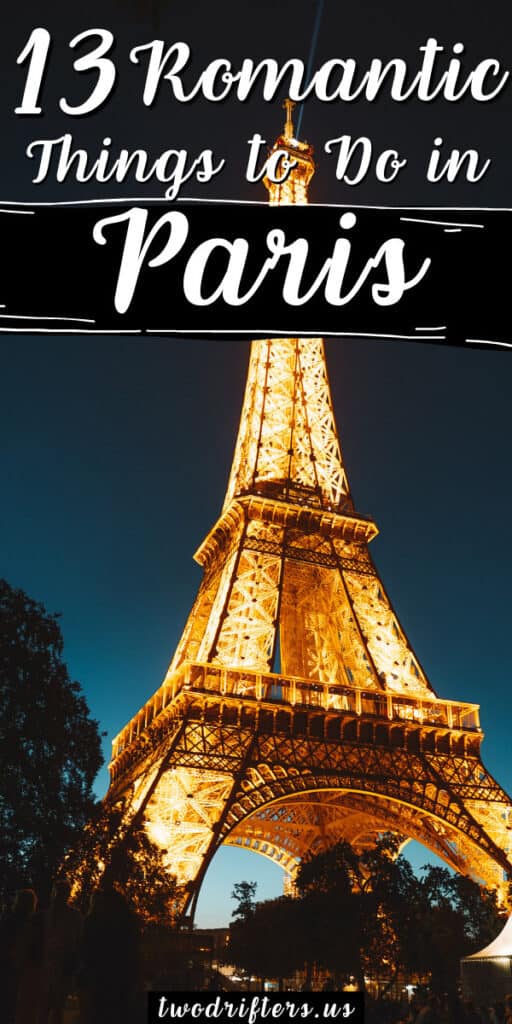 twodrifters.us
Ultimate Things To Do In Paris For Couples - High Style Life
highstylife.com
15 Utterly Romantic Things To Do In Paris For Couples - The Adventurous
www.pinterest.com
Image May Contain: 2 People, Outdoor
www.pinterest.com
vacations anslagstavla välj
75 Fun Things For Couples To Do At Home - Holly Habeck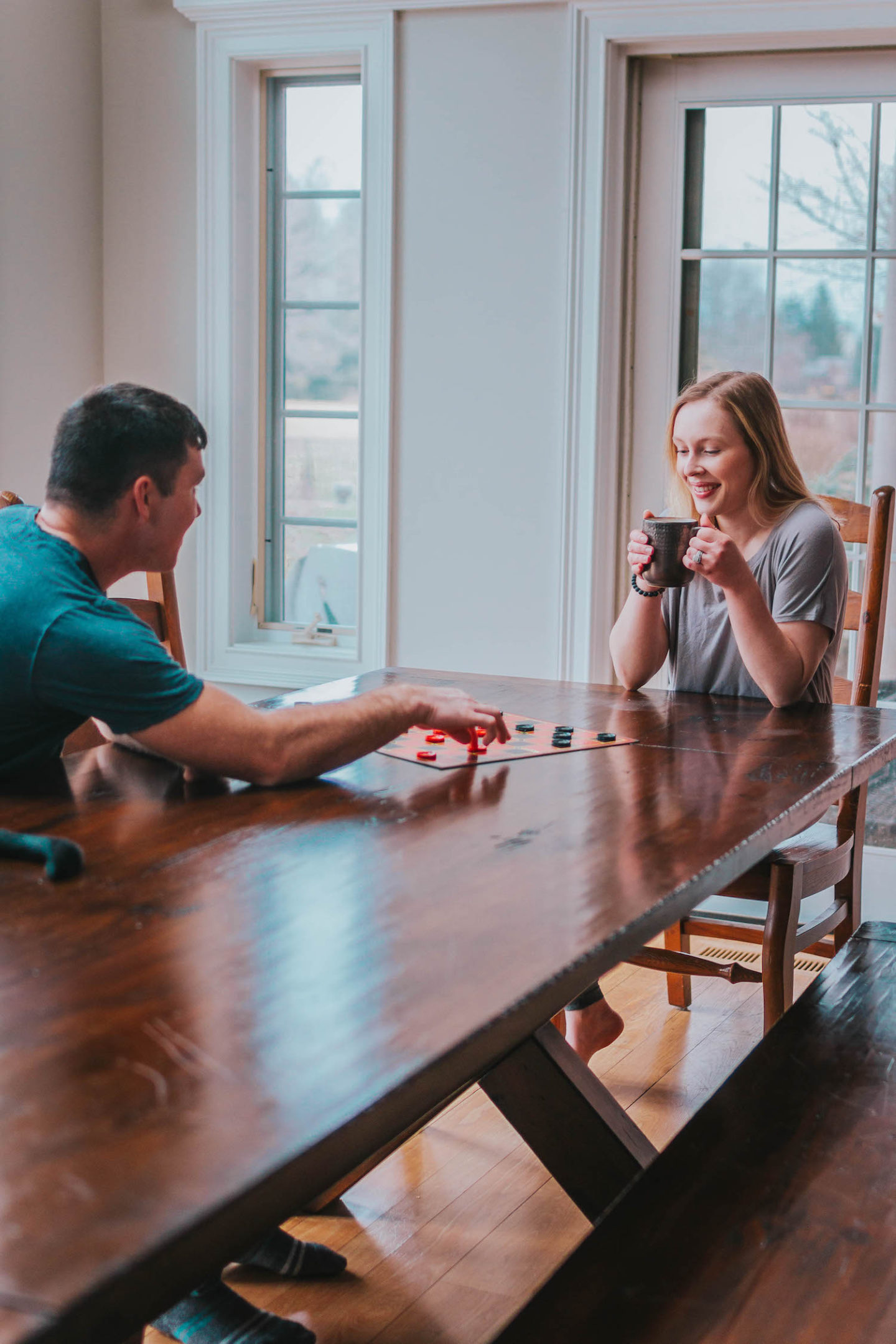 hollyhabeck.com
expressed influencer blueshield influence opinions
5 Fun Things Couples Can Do Together - Daily Hawker
www.dailyhawker.com
abraham nehita
20 Of The Most Romantic Things To Do In Paris For Couples - World Wide
worldwidehoneymoon.com
romantic
[New] The 10 Best Travel Today (with Pictures) #bodybuilding #yum #
www.pinterest.com
20 Of The Most Romantic Things To Do In Paris For Couples - World Wide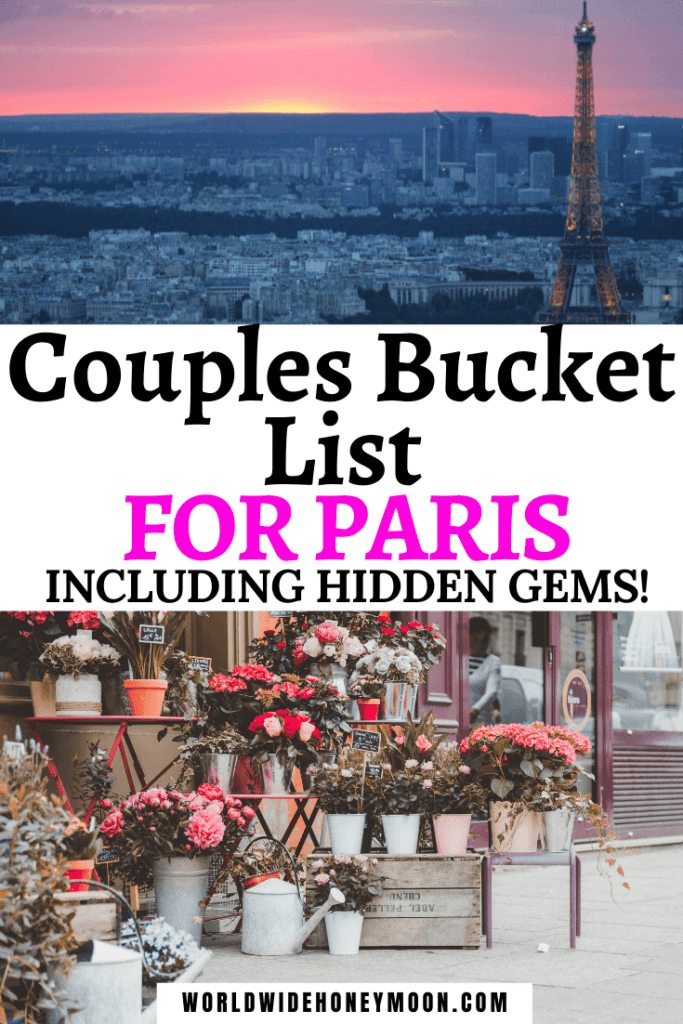 worldwidehoneymoon.com
5 ROMANTIC THINGS TO DO IN PARIS | Romantic Things To Do, Romantic
www.pinterest.com
The #1 Resource For Lovers In Paris! Featuring Travel Tips, Hotel And
www.pinterest.com
lamourdeparis
7 Fun Things Couples Should Do Together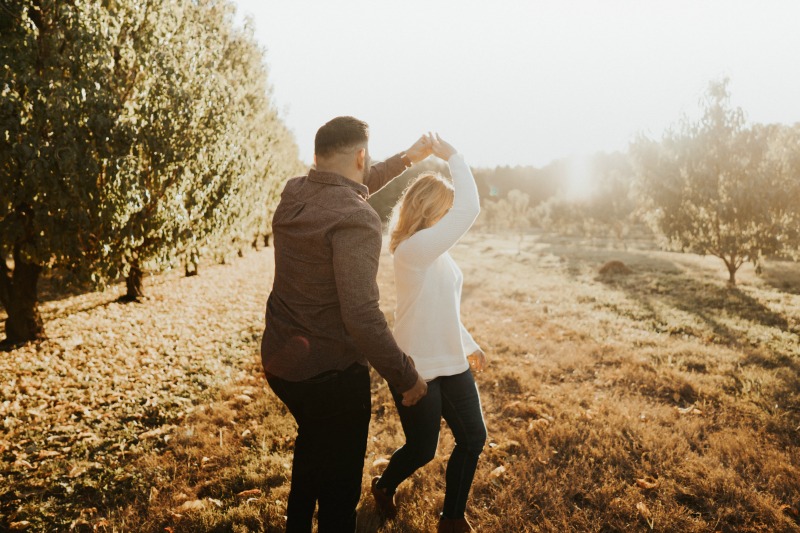 kellysthoughtsonthings.com
things couples together should fun catalog thought engaged getting change much when shares
Top Romantic Weekend In Paris Experiences For Couples | Romantic Things
www.pinterest.com
8 Things To Do In Paris For Couples | EBANMAN
www.ebanman.com
fousert
Paris As A Couple: A Perfect City Break - A Mummy Too
www.amummytoo.co.uk
paris couple city break perfect
51 Fun Things To Do In London For Couples
luxurycolumnist.com
Best Places To Visit For Couples In The World | Paris Pictures, Paris
br.pinterest.com
11 Extremely Romantic Things To Do In Paris As A Couple | Romantic
www.pinterest.com
paris romantic things couple activities annieandre
15 Fun Things Couples Should Do Together Right Now
www.verywellmind.com
partner couples fun things together quality spend should couple having beach ways right georgijevic getty lifeberrys each other
17 Romantic Things To Do In Paris For The Perfect Weekend Getaway
www.pinterest.com
hostelworld
13 Romantic Things To Do In Paris For Couples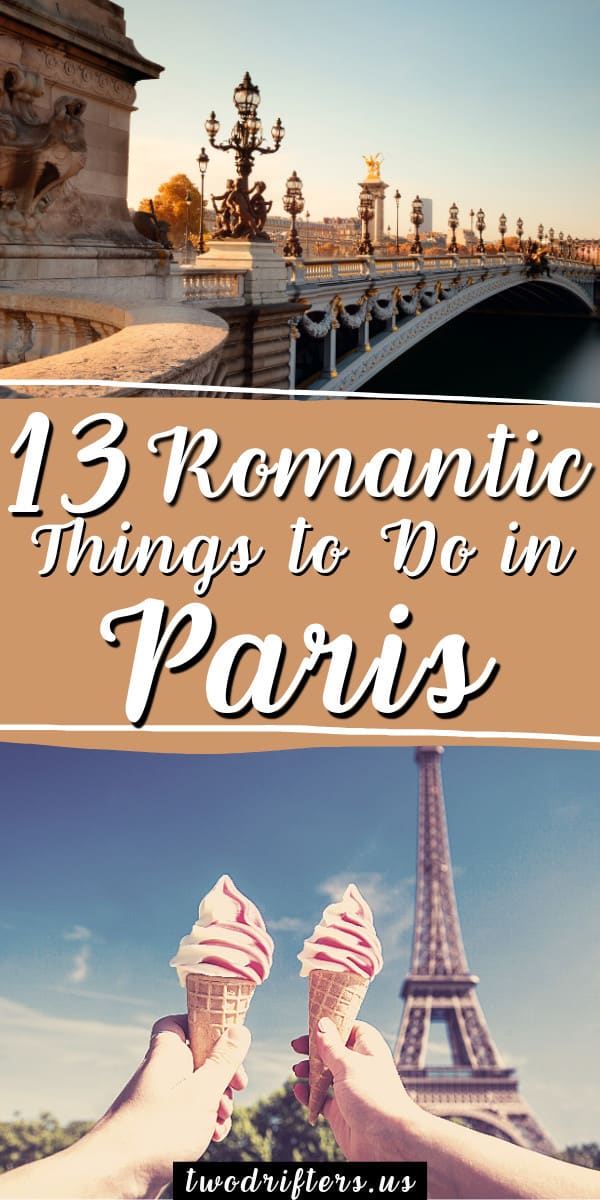 twodrifters.us
15 Fun Things Couples Should Do Together In 2020 | Relationship
www.pinterest.com
relationship
20 Of The Most Romantic Things To Do In Paris For Couples - World Wide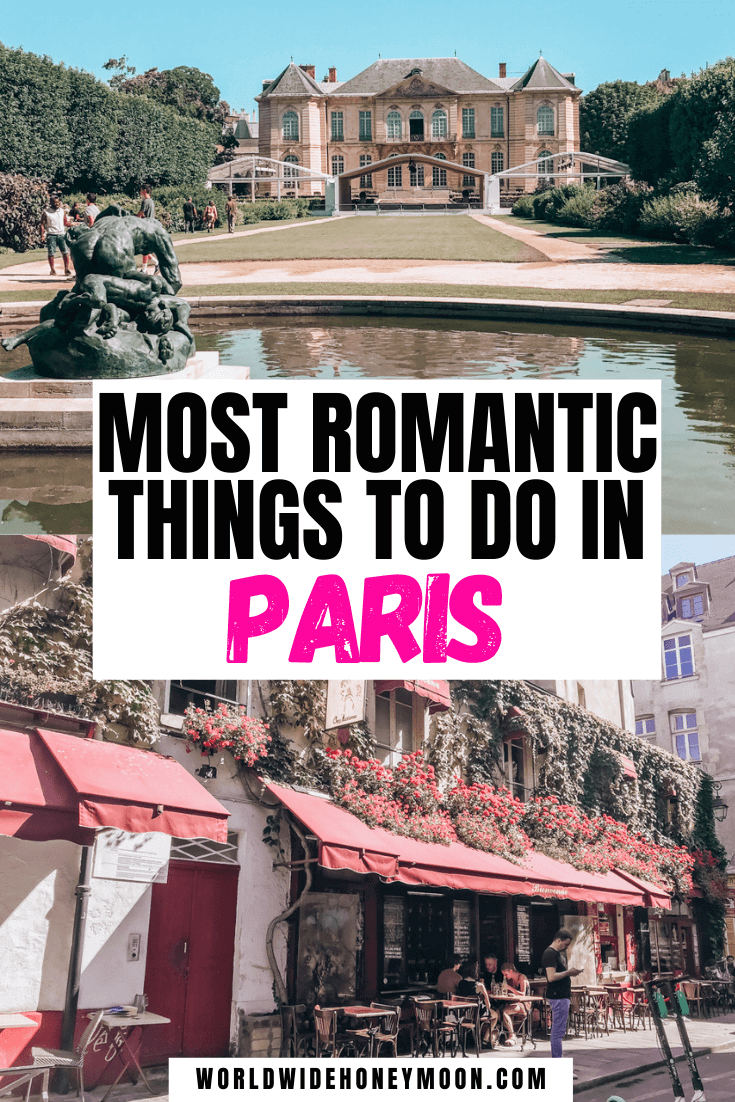 worldwidehoneymoon.com
Fun Things Couples Should Do Together - Broke And ChicBroke And Chic
brokeandchic.com
together couples should fun things
Top 10 Things To Do In Paris - Best Attraction Deals To See In Paris
www.pinterest.com.mx
eifel парижа картинки theparisphotographer париже pantallas
20 Of The Most Romantic Things To Do In Paris For Couples - World Wide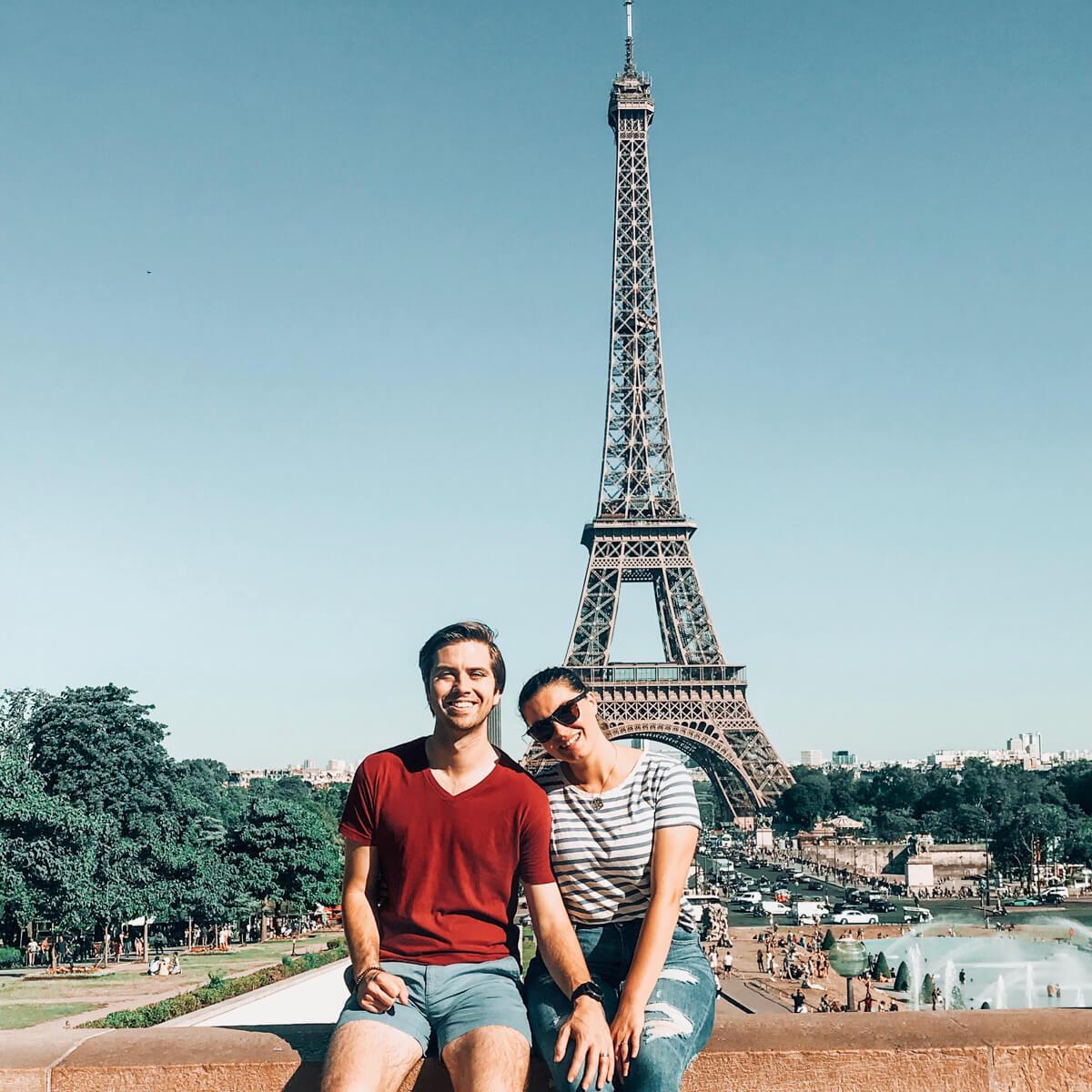 worldwidehoneymoon.com
Couples relationships lezen ourpeacefulfamily. Partner couples fun things together quality spend should couple having beach ways right georgijevic getty lifeberrys each other. Ultimate things to do in paris for couples