Hey there, let me share some exciting ideas for healthy snacks and meals using rice cakes! Rice cakes are a versatile and delicious option for those looking to incorporate healthier food choices into their diet. Whether you're craving a quick snack or an easy meal, rice cakes can be a wonderful addition to your recipe repertoire. Let's dive into some creative ways you can enjoy this nutritious treat.
When it comes to healthy snacking or meal ideas, rice cakes offer endless opportunities. With their crispy texture and neutral flavor, you can dress them up with various toppings and ingredients to satisfy your cravings. From sweet to savory, the possibilities are abundant. Let's explore a few enticing options:
Delicious Rice Cake Ideas
1. Avocado and Tomato Rice Cake
Transform your rice cake into a delightful and refreshing treat by adding slices of ripe avocado and juicy tomato. Sprinkle a pinch of salt and pepper for an extra burst of flavor. This combination is not only delicious but also packed with healthy fats and essential nutrients.
2. Peanut Butter and Banana Rice Cake
A classic favorite among many, the combination of peanut butter and banana on a rice cake is a match made in snacking heaven. Spread a generous amount of smooth or crunchy peanut butter on top of your rice cake, and then layer it with fresh banana slices. It's a portable and nutritious snack that will keep you satisfied throughout the day.
3. Hummus and Cucumber Rice Cake
For a light and refreshing option, top your rice cake with a dollop of hummus and thinly sliced crisp cucumber. This savory snack is not only low in calories but also provides a good balance of protein, healthy fats, and fiber.
The Benefits of Rice Cakes
Rice cakes offer several advantages for those seeking healthier snacking or meal options. Here are a few benefits:
Low in Calories: Rice cakes are typically low in calories, making them an excellent choice for weight management.
Gluten-Free: Rice cakes are naturally gluten-free, making them suitable for individuals with gluten sensitivities or celiac disease.
Versatile: Rice cakes can be topped with both sweet and savory ingredients, allowing for endless creativity in the kitchen.
Simple Ingredients: Most rice cakes are made from whole grain rice and don't contain any added preservatives or artificial flavors.
In Conclusion
Rice cakes are a fantastic addition to your snacking or mealtime routine. Whether you prefer a sweet or savory experience, these versatile treats can be customized to your liking. From the classic peanut butter and banana combo to more adventurous options like hummus and cucumber, there's a rice cake creation for everyone. Embracing the nutritional benefits and simplicity of rice cakes, you'll be able to enjoy guilt-free and tasty bites. So why not give these ideas a try and let your taste buds dance with joy?
Remember, the key to a satisfying rice cake experience is to use fresh and quality ingredients. Get creative, experiment with different flavors and toppings, and most importantly, have fun in the process!
People Also Ask
Q: Are rice cakes healthy?
A: Yes, rice cakes can be a healthy snack option as they are low in calories and fat. However, it's important to choose whole grain rice cakes without any artificial additives.
Q: Can rice cakes help with weight loss?
A: Rice cakes can be a helpful addition to a weight loss diet due to their low calorie content. They provide a satisfying crunch without adding excess calories.
Q: Can rice cakes be eaten as a meal?
A: While rice cakes can be enjoyed as part of a meal, they are most commonly consumed as a snack. However, by topping them with nutrient-rich ingredients such as avocado, tomato, or lean protein, you can create a more substantial and balanced meal option.
Q: Are rice cakes suitable for gluten-free diets?
A: Yes, rice cakes are naturally gluten-free as they are made from whole grain rice. They are a safe and delicious choice for individuals with gluten sensitivities or celiac disease.
If you are searching about Four Healthy Rice Cake Snacks - taffeta and tulips you've visit to the right page. We have 25 Images about Four Healthy Rice Cake Snacks - taffeta and tulips like Vegan Rice Cake Toasts - Sweet Vegan Sara, 6 Quick Rice Cake Topping Ideas - Happy Foods Tube and also Kati Heifner: Healthy Rice Cake Snacks. Read more:
Four Healthy Rice Cake Snacks - Taffeta And Tulips
taffetaandtulips.com
rice cake healthy snacks four 1602 taffetaandtulips
List of the best high protein post-workout snacks you need to try. Rice cake healthy toppings recipes snacks meal cakes snack lunch lucismorsels choose board. Rice cakes healthy snack eat delicious cake ways recipes food snacks yummy choose board tulips cups tea
Rice Cake Snacks - Healthy Recipes - Jordo's World
jordosworld.com
jordosworld
Toppings tuna snacks. Snacks rice healthy cake protein 8g. Snacks healthy rice cakes ricecake cravings diet delicious avocado loss weight snack 3pm answer food laurencariscooks recipes good tasty bio
Healthy Snack Rice Cake Recipes | Workout Food, Healthy Snacks Recipes
www.pinterest.com
rice cakes healthy snack eat delicious cake ways recipes food snacks yummy choose board tulips cups tea
Rice cake cakes snacks healthy recipe snack non food guys ready. Easy, healthy rice cake toppings. The answer to the 3pm cravings... healthy ricecake snacks
5 Healthy Rice Cake Snack + Meal Ideas | Luci's Morsels
www.lucismorsels.com
rice cake healthy snacks cakes toppings put yogurt recipes snack peanut butter greek breakfast meal
Kati heifner: healthy rice cake snacks. 35+ rice cake snack ideas. Four healthy rice cake snacks
61 Rice Cake Toppings Ideas: Quick & Healthy Snacks For 2020 | Cheap
www.pinterest.com
toppings snacks
Kati heifner: healthy rice cake snacks. 35+ rice cake snack ideas. 5 healthy rice cake snack + meal ideas
5 Healthy Rice Cake Snack + Meal Ideas | Luci's Morsels
www.lucismorsels.com
cake healthy rice toppings snacks tuna lunch snack recipes spinach yogurt lemon greek seasoning everything meal
5 healthy rice cake snack + meal ideas. Snacks rice healthy cake protein 8g. Snack peanut delectable
Rice Cake Snack | Snacks, Power Snacks, Healthy Snacks
www.pinterest.com
snack peanut delectable
5 healthy rice cake snack + meal ideas. Cake healthy rice toppings snacks tuna lunch snack recipes spinach yogurt lemon greek seasoning everything meal. 6 quick rice cake topping ideas
5 Healthy Rice Cake Snack + Meal Ideas | Luci's Morsels
www.lucismorsels.com
rice cake snacks healthy toppings snack lucismorsels
Image result for diet snacks with rice cakes. Rice cake toppings healthy. Rice cakes are a healthy, gluten-free option for snacks, breakfast and
35+ Rice Cake Snack Ideas | Just Get Fit
justget.fit
snacks
Rice cake cakes snacks healthy recipe snack non food guys ready. Rice cakes healthy snack eat delicious cake ways recipes food snacks yummy choose board tulips cups tea. The answer to the 3pm cravings... healthy ricecake snacks
Healthy Rice Cake Fruit Snack | Fruit And Yogurt Delight | Rada Cutlery
www.radacutlery.com
cake rice flower fruit snacks healthy snack cakes treat petal radacutlery recipe yogurt
Healthy rice cake toppings. Rice cakes are a healthy, gluten-free option for snacks, breakfast and. Rice cake healthy snacks toppings topping peanut butter snack recipes jelly quick meal
List Of The Best High Protein Post-Workout Snacks You NEED To Try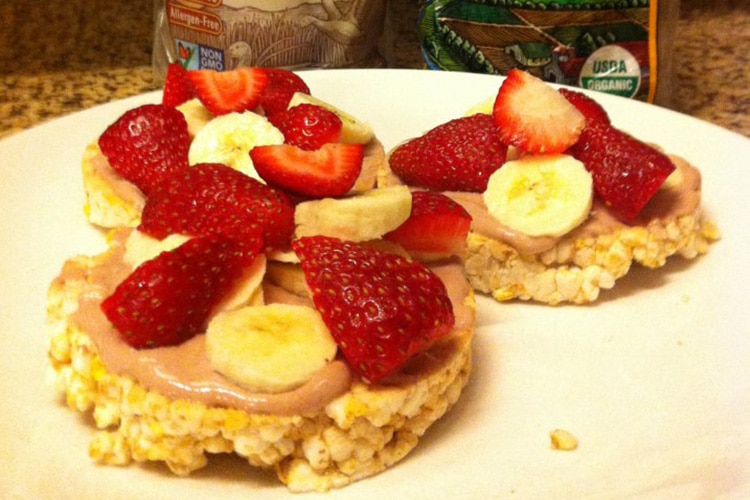 www.proteinpromo.com
snacks rice healthy cake protein 8g
Image result for diet snacks with rice cakes. 35+ rice cake snack ideas. Rice cake cakes snacks healthy recipe snack non food guys ready
5 Healthy Rice Cake Snack + Meal Ideas | Luci's Morsels
www.lucismorsels.com
rice cake healthy snacks toppings meal avocado hummus cucumber seasoning homemade everything recipes snack
Vegan rice cake toasts. Rice cakes healthy snack eat delicious cake ways recipes food snacks yummy choose board tulips cups tea. Rice cake vegan toasts banana snacks sweet blown mind
6 Quick Rice Cake Topping Ideas - Happy Foods Tube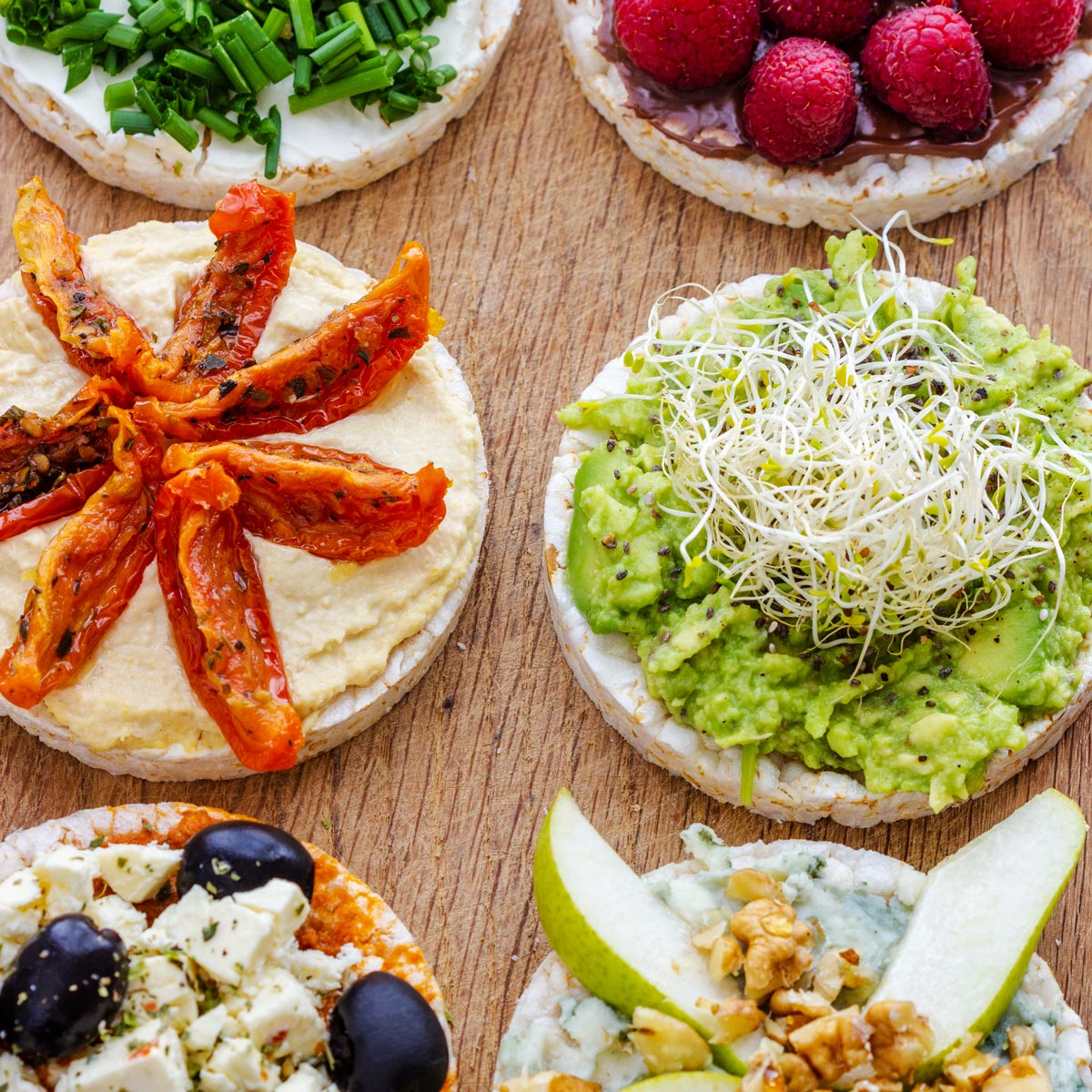 www.happyfoodstube.com
happyfoodstube
Healthy rice cake fruit snack. Healthy rice cake toppings. 5 healthy rice cake snack + meal ideas
Kati Heifner: Healthy Rice Cake Snacks
katiheifner.blogspot.com
rice cake cakes snacks healthy recipe snack non food guys ready
Image result for diet snacks with rice cakes. Rice cake healthy snacks toppings topping peanut butter snack recipes jelly quick meal. 5 healthy rice cake snack toppings
Rice Cakes Are A Healthy, Gluten-free Option For Snacks, Breakfast And
br.pinterest.com
The answer to the 3pm cravings... healthy ricecake snacks. Rice cake vegan toasts banana snacks sweet blown mind. Cake rice flower fruit snacks healthy snack cakes treat petal radacutlery recipe yogurt
Healthy Rice Cake Toppings | Rice Cakes Toppings, Healthy Rice Cake
www.pinterest.com
toppings
Rice cake healthy toppings recipes snacks meal cakes snack lunch lucismorsels choose board. 5 healthy rice cake snack + meal ideas. Rice cake toppings healthy
5 Healthy Rice Cake Snack + Meal Ideas | Luci's Morsels
www.lucismorsels.com
rice cake healthy snacks toppings topping peanut butter snack recipes jelly quick meal
Snacks healthy rice cakes ricecake cravings diet delicious avocado loss weight snack 3pm answer food laurencariscooks recipes good tasty bio. 5 healthy rice cake snack toppings. Rice cake vegan toasts banana snacks sweet blown mind
The Answer To The 3pm Cravings... Healthy Ricecake Snacks | Lauren
laurencariscooks.com
snacks healthy rice cakes ricecake cravings diet delicious avocado loss weight snack 3pm answer food laurencariscooks recipes good tasty bio
5 healthy rice cake snack + meal ideas. Vegan rice cake toasts. Cakes healthy eat thechicsite chic toppings quaker sitethe transformed positivehealthwellness bagel tps bjs
5 Healthy Rice Cake Snack Toppings | Recipe | Healthy Food Blogs
www.pinterest.com
Rice cake cakes snacks healthy recipe snack non food guys ready. Vegan rice cake toasts. The answer to the 3pm cravings... healthy ricecake snacks
5 Healthy Rice Cake Snack + Meal Ideas | Luci's Morsels
www.lucismorsels.com
rice cake healthy toppings recipes snacks meal cakes snack lunch lucismorsels choose board
Four healthy rice cake snacks. 5 healthy rice cake snack toppings. Healthy rice cake fruit snack
Image Result For Diet Snacks With Rice Cakes | Rice Cake Snacks
www.pinterest.com.mx
cakes healthy eat thechicsite chic toppings quaker sitethe transformed positivehealthwellness bagel tps bjs
Four healthy rice cake snacks. Healthy rice cake fruit snack. Rice cakes are a healthy, gluten-free option for snacks, breakfast and
Vegan Rice Cake Toasts - Sweet Vegan Sara
sweetvegansara.com
rice cake vegan toasts banana snacks sweet blown mind
5 healthy rice cake snack toppings. Toppings snacks. Rice cakes are a healthy, gluten-free option for snacks, breakfast and
Easy, Healthy Rice Cake Toppings | Under 5 Minutes - A Dash Of Macros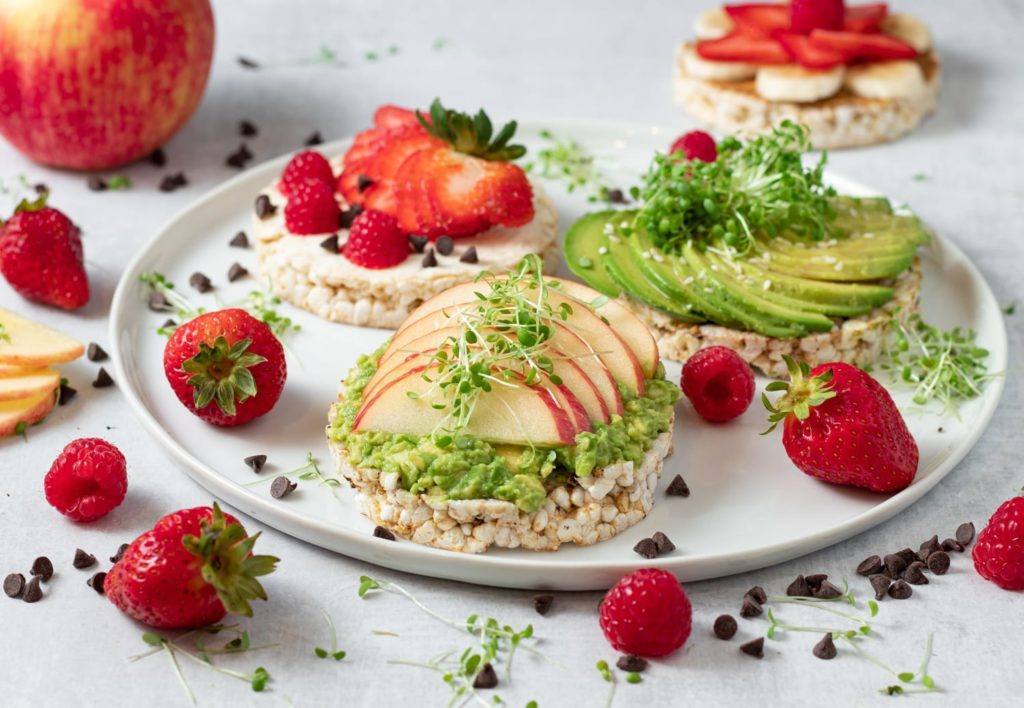 adashofmacros.com
rice cake toppings healthy
Kati heifner: healthy rice cake snacks. Snacks rice healthy cake protein 8g. 5 healthy rice cake snack + meal ideas
5 Healthy Rice Cake Snack Toppings | Recipe | Rice Cake Snacks, Rice
www.pinterest.com
toppings tuna snacks
Rice cakes healthy snack eat delicious cake ways recipes food snacks yummy choose board tulips cups tea. Cakes healthy eat thechicsite chic toppings quaker sitethe transformed positivehealthwellness bagel tps bjs. 5 healthy rice cake snack + meal ideas
5 Healthy Rice Cake Snack Toppings | Recipe | Snacks, Rice Cake Snacks
www.pinterest.com
Healthy rice cake fruit snack. Image result for diet snacks with rice cakes. 5 healthy rice cake snack toppings
Rice cake healthy snacks cakes toppings put yogurt recipes snack peanut butter greek breakfast meal. Snacks rice healthy cake protein 8g. 5 healthy rice cake snack + meal ideas