Hey friend! Let's talk about Paris, one of the most famous and beautiful cities in the world. With its rich history, iconic landmarks, and vibrant culture, Paris has something to offer for everyone. Whether you're a history buff, a food lover, an art enthusiast, or simply someone who wants to explore new places, Paris will captivate your heart. Let's dive into some of the top places to visit and things to do in the City of Lights!
1. Visit the Eiffel Tower
No trip to Paris is complete without a visit to the magnificent Eiffel Tower. Standing at 324 meters tall, this iconic landmark is a symbol of the city and offers breathtaking views of Paris from its observation decks. You can choose to take the elevator or climb the stairs to reach the top. Either way, the panoramic view of the city will take your breath away. Don't forget to snap some stunning pictures with the Eiffel Tower in the backdrop!
2. Explore the Louvre Museum
Paris is home to some of the finest art collections in the world, and the Louvre Museum is at the top of that list. Housing thousands of works of art, including the famous Mona Lisa by Leonardo da Vinci, the Louvre is a paradise for art lovers. Spend hours wandering through its halls and marveling at masterpieces from different eras and cultures. The museum itself is a work of art, with its stunning architecture and grandeur.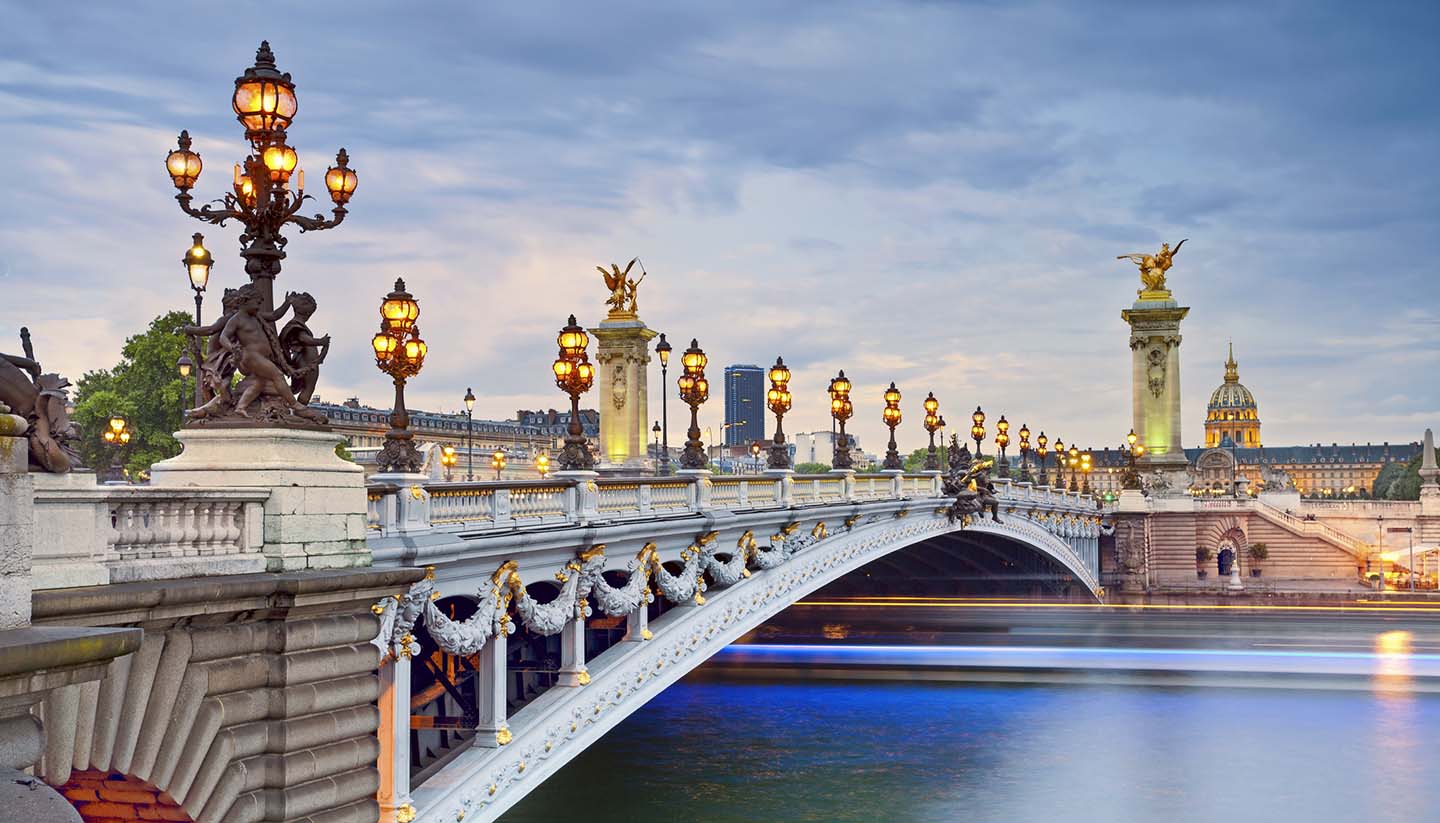 3. Take a Stroll along the Champs-Élysées
The Champs-Élysées is one of the most famous avenues in the world and is a must-visit when in Paris. Known for its luxury shops, cafes, and theaters, this avenue exudes elegance and charm. Take a leisurely stroll, enjoy some window shopping, or stop by one of the cozy cafes for a coffee or a croissant. The Champs-Élysées is particularly magical during the holiday season when it is adorned with beautiful lights and decorations.
4. Discover the Notre-Dame Cathedral
The Notre-Dame Cathedral is a masterpiece of Gothic architecture and a symbol of Paris. This stunning cathedral is famous for its intricate details and captivating stained glass windows. Take a moment to admire the grand facade and marvel at the history that unfolds within its walls. While the cathedral was tragically damaged in a fire in 2019, it is still worth visiting as restoration efforts are underway to bring it back to its former glory.
5. Indulge in French Cuisine
When in Paris, be sure to treat yourself to the exquisite flavors of French cuisine. From croissants and baguettes to escargots and foie gras, Paris offers a culinary experience like no other. Explore the charming bistros and restaurants scattered throughout the city and savor dishes that will tantalize your taste buds. Don't forget to pair your meal with a glass of wine and end it with a delectable dessert, such as a classic crème brûlée or a macaron.
6. Wander through Montmartre
Montmartre is a bohemian neighborhood in Paris known for its artsy vibe and picturesque streets. Take a leisurely stroll through its winding roads and discover charming cafés, street artists, and boutique shops. Don't miss the iconic Sacré-Cœur Basilica, located on top of a hill overlooking the city. Climb the steps to the basilica for a breathtaking view of Paris. In the evening, Montmartre comes alive with its lively nightlife and cabaret shows.
7. Explore the Palace of Versailles
Located just outside of Paris, the Palace of Versailles is a UNESCO World Heritage site and a testament to the grandeur of French royalty. As you step inside, you'll be transported back in time to the opulent era of King Louis XIV. Wander through the palace's magnificent rooms, including the famous Hall of Mirrors. Don't forget to explore the stunning gardens, filled with meticulously manicured lawns, fountains, and sculptures.
8. Take a Boat Ride along the Seine River
The Seine River is the heart and soul of Paris, and there's no better way to experience it than by taking a romantic boat ride. Cruise along the river and admire the city's most iconic landmarks, including the Eiffel Tower, Notre-Dame Cathedral, and the Louvre Museum. With the gentle breeze and the enchanting views, this experience will leave you with unforgettable memories of Paris.
9. Get Lost in the Latin Quarter
The Latin Quarter is a vibrant and bohemian neighborhood in Paris, known for its lively atmosphere and intellectual history. This area is home to the famous Sorbonne University, as well as numerous bookstores, quaint cafes, and lively bars. Take a walk through its narrow streets, soak in the artistic vibes, and perhaps even catch a street performer or two. This neighborhood is particularly popular among students and artists.
10. Discover the Beauty of Sainte-Chapelle
Sainte-Chapelle is a hidden gem tucked away within the walls of the Palais de la Cité. As you step inside this stunning Gothic chapel, you'll be mesmerized by its breathtaking stained glass windows depicting biblical scenes. The vivid colors and intricate details create a truly magical ambiance. Be sure to visit when the sun is shining, as the natural light transforms the chapel into a kaleidoscope of colors.
Paris is a city that will capture your heart and leave you longing for more. With its timeless beauty, incredible history, and world-class attractions, it's no wonder why millions of people flock to this enchanting city every year. Whether you're strolling along the Seine River, exploring its iconic landmarks, or simply indulging in delicious French cuisine, Paris will always have something new and exciting to offer.
So, when are you planning your trip to the City of Lights? Start creating your itinerary, pack your bags, and get ready to fall in love with Paris!
If you are looking for Top 10 Places To Visit In Paris ⋆ Beverly Hills Magazine you've came to the right web. We have 30 Pictures about Top 10 Places To Visit In Paris ⋆ Beverly Hills Magazine like Where Are the Best Places to Stay in Paris? - The AllTheRooms Blog, Top 10 unmissable cities to visit in France (outside of Paris) - Map and also Top 6 Places to Visit | Paris Travel - YouTube. Here it is:
Top 10 Places To Visit In Paris ⋆ Beverly Hills Magazine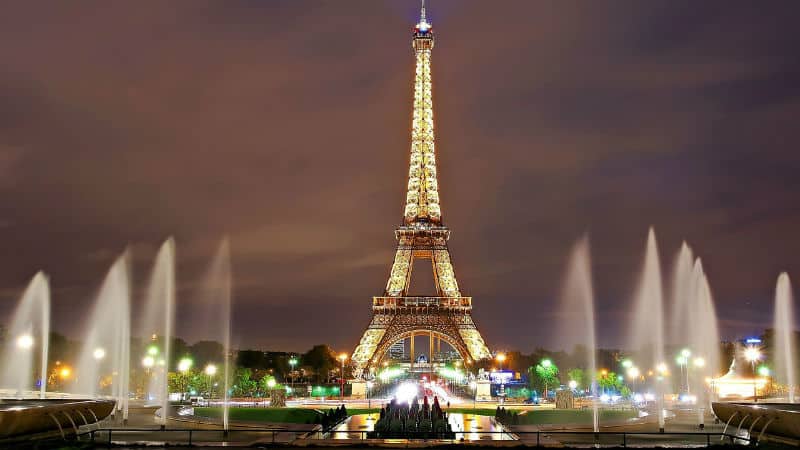 www.beverlyhillsmagazine.com
paris places visit travel beverlyhillsmagazine
Four Days In Paris: The Best Places To Visit. Our Travel Guide. | Will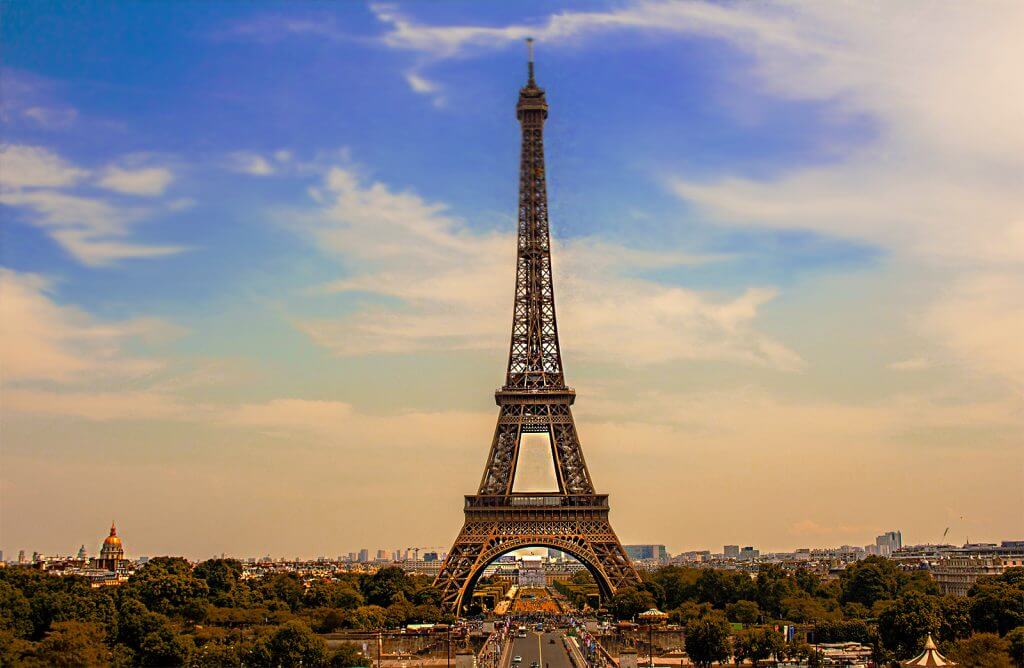 willtofly.com
Visiting Paris: Paris Travel Tips And Tourist Information
www.agoda.com
estivi amawaterways eiffel planetware tourradar baggrunden eiffeltårnet
2021 - Places To Visit And 10 Best Things To Do In Paris - And Travel
www.andtravelstories.com
Top 10 Places In Paris | Paris, Places, Most Beautiful Cities
www.pinterest.com
31 Best Places To Visit In Paris For A Fancy Trip In 2020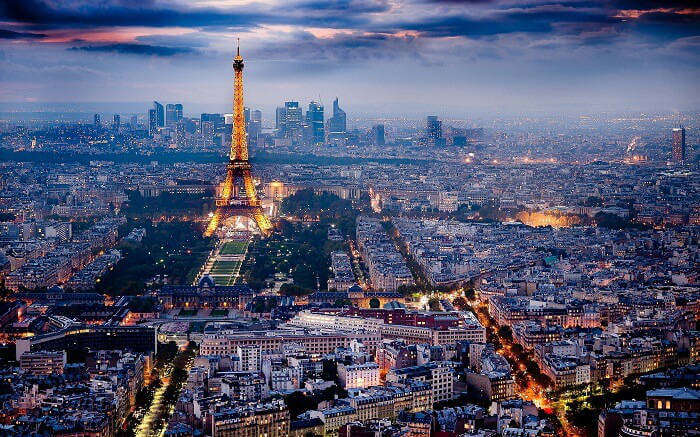 traveltriangle.com
Top 10 Places To Visit Paris | Paris Vacation Travel Guide - Guide Of
www.guideoftheworld.com
vacation gdp
TOP 10 Of The Most Beautiful Places In Paris • Come To Paris
www.cometoparis.com
eiffel
5 Top Places To Visit In Paris For First Time Travelers • Langyaw
langyaw.com
travelers langyaw
10 Places You Must Visit In Paris
www.luxxu.net
widely regarded spans
Top Sites To Visit In Paris | Paris.com
paris.com
paris france tours visit opera
History Of Paris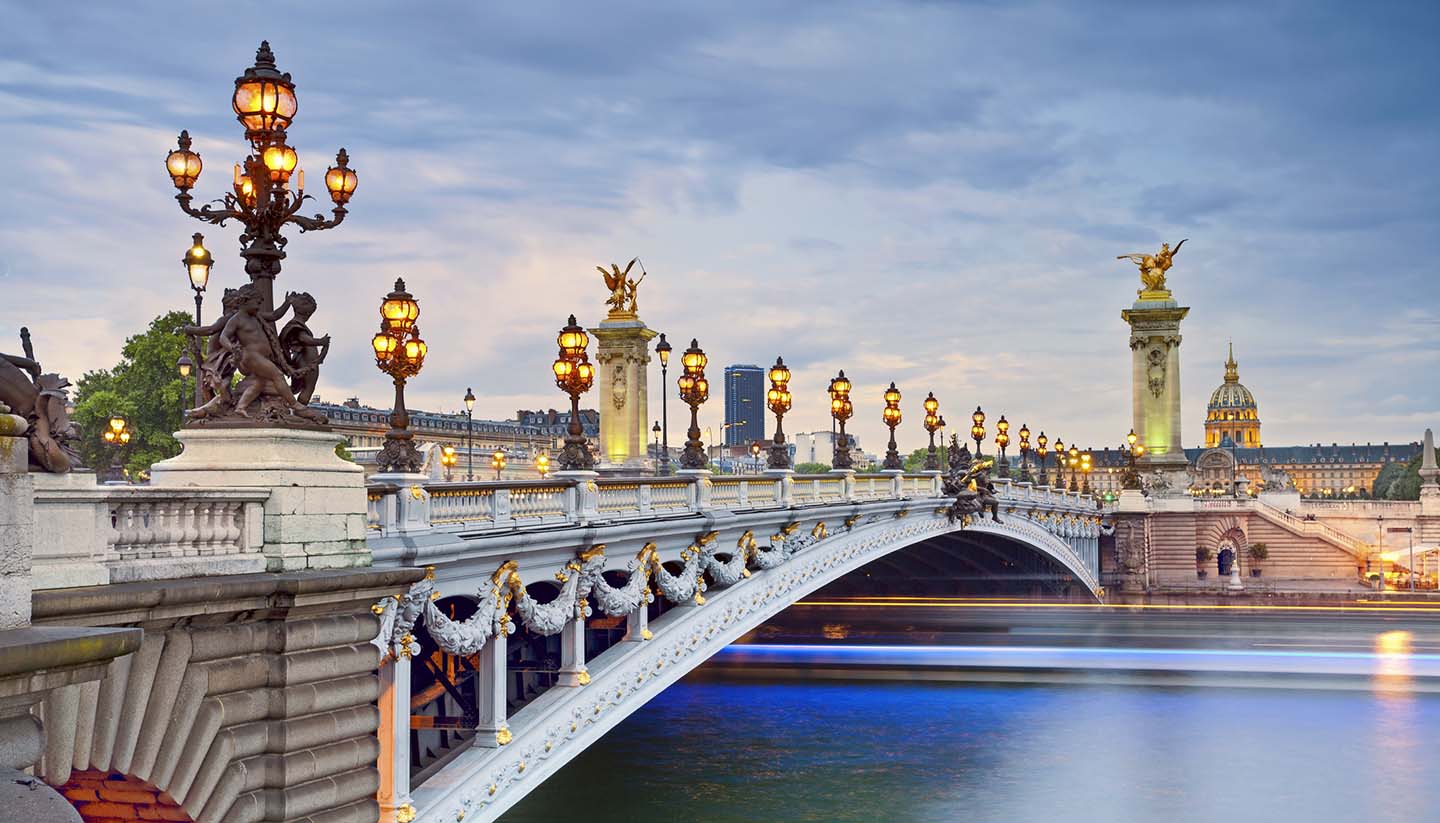 www.worldtravelguide.net
paris places visit france history travel country city conference dk name dee georgina eyewitness conversation publishing director
15 Places To Visit In Paris – The Complete Checklist Including A Map
tripmemos.com
paris places visit checklist things interest map travel go complete french list tripmemos points including created
13 Places To Visit In Paris On A Budget - A 2022 Paris Guide
www.justapack.com
paris france places visit things
Top 10 Places For Beautiful Sunsets In Paris
www.tripsavvy.com
paris beautiful places most france photography sunsets visited
Top 10 Most Attractive Cities You Must Visit
listtop10s.com
paris cities attractive france most visit must capital city places disimpan dari traveler tips
50 Places To Visit In Paris, Tourist Places & Top Attractions
www.thrillophilia.com
paris places visit
15 Places To Visit In Paris – The Complete Checklist Including A Map
tripmemos.com
paris visit france places italy checklist eiffel tours tower scenic drives complete opening hours including map multi country
26 Best Places To Visit In France | PlanetWare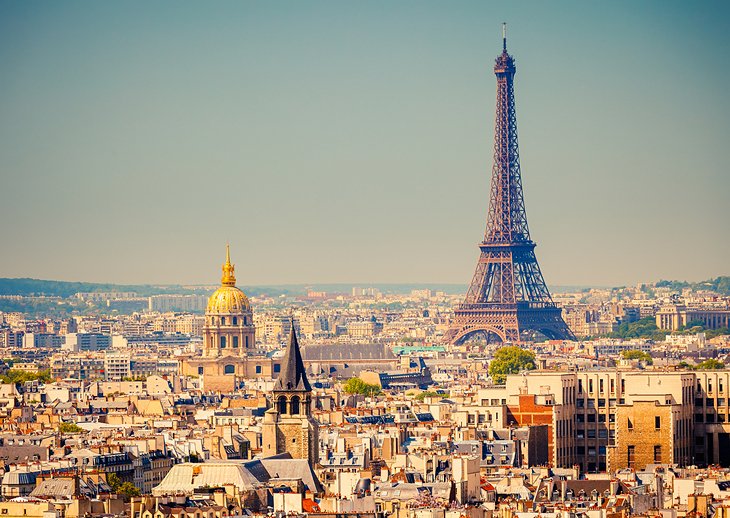 www.planetware.com
france places paris visit tower eiffel planetware hôtel invalides cityscape des including
32 Best Cities In The World, Ranked By Locals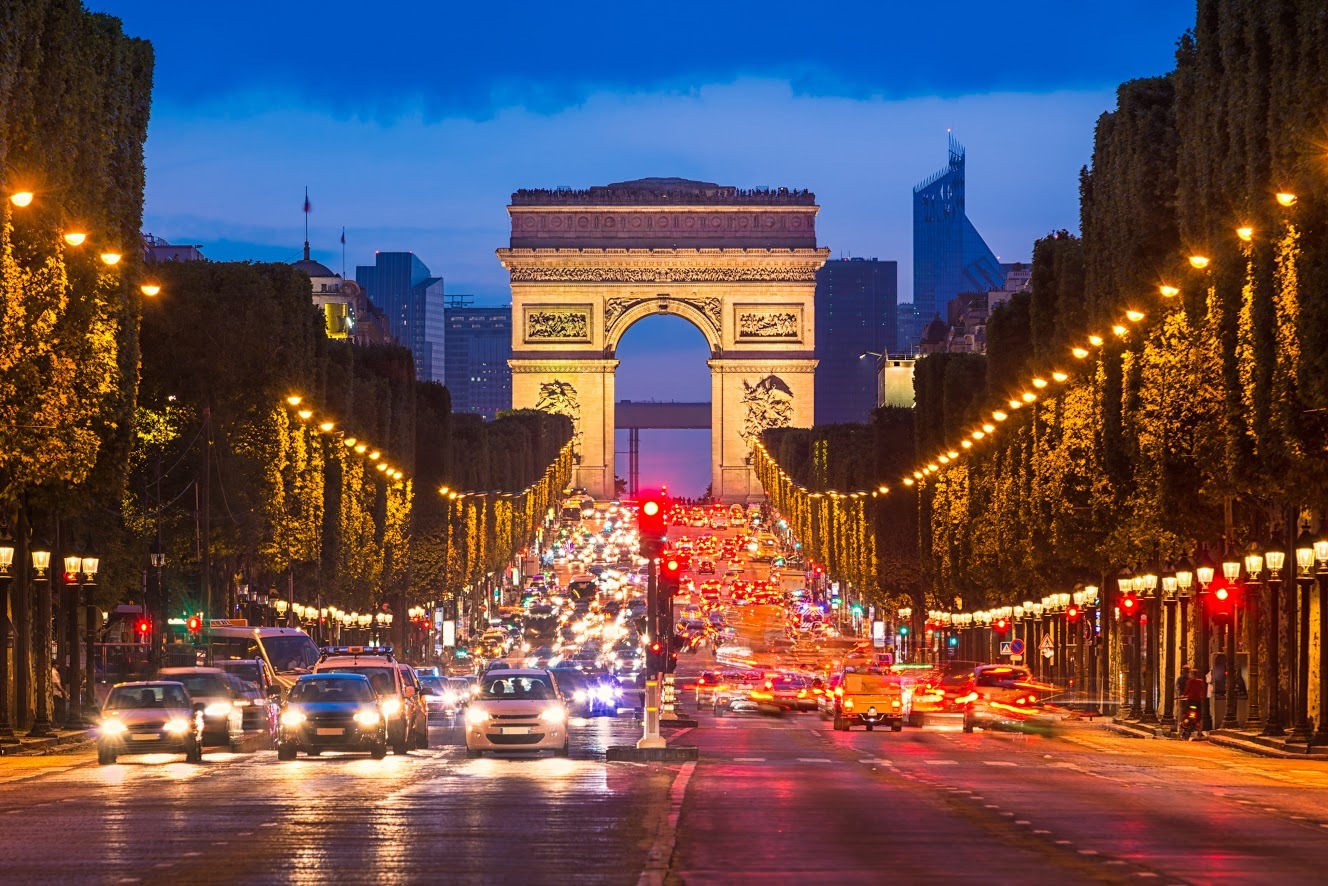 www.timeout.com
cities paris accident statistics worldwide live traffic city roadway safety car parisians
Popular Places To Visit In Paris | Travel And Tourism
travelandtourismtoday.blogspot.com
paris places popular visit france city famous place most travel associated louvre things museum francia go sights tourist pyramid wallpaper
Top 6 Places To Visit | Paris Travel - YouTube
www.youtube.com
paris places visit
Top 10 Things To Do In Paris | Expedia Viewfinder
viewfinder.expedia.com
paris things viewfinder expedia
Visit Paris, France - Free Detailed Destination Guide
www.zigzagonearth.com
paris visit france places
Best Places To Travel In Paris To Make The Most Of Your Time In The
bloggingheros.com
eiffel dicari paling tahu
The Top Places To Visit In Paris With Kids: Everything You Must See And Do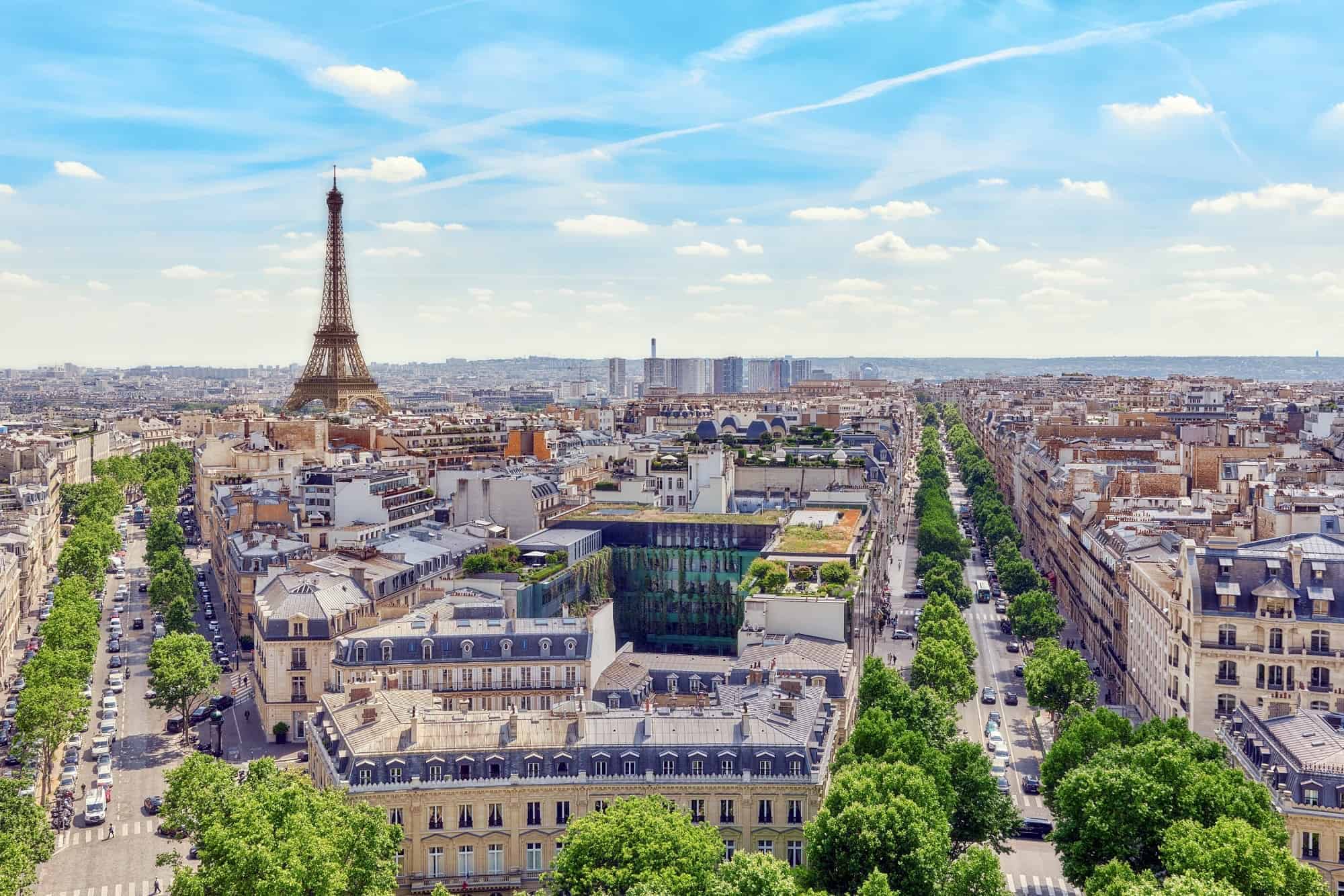 blog.trekaroo.com
paris places visit city kids france vacation family europe things must lights
Top 10 Unmissable Cities To Visit In France (outside Of Paris) - Map
www.wandering-bird.com
france colmar cities street visit wallpaper river town paris flowers cityscape canal buildings beautiful wallpapers besides premium outside most city
Where Are The Best Places To Stay In Paris? - The AllTheRooms Blog
www.alltherooms.com
alltherooms
Top 10 Unmissable Cities To Visit In France (outside Of Paris) - Map
www.wandering-bird.com
france paris cities visit city besides outside
Top 10 Paris Places To Visit - Getinfolist.com
getinfolist.com
getinfolist
The top places to visit in paris with kids: everything you must see and do. Paris visit france places. Paris places visit