Hey there, my friend! Halloween is just around the corner, and I can't help but get excited about all the spooktacular treats and snacks we can enjoy during this festive season. Speaking of which, I have some incredibly delicious and creepy vegan Halloween recipes to share with you. So, let's get our witchy aprons on and dive into the world of hauntingly good plant-based delights!
Now, I know you're probably wondering, what exactly makes these recipes vegan? Well, my dear friend, a vegan Halloween recipe means that it doesn't contain any animal products or by-products. The ingredients used are purely derived from plants, making them suitable for those who follow a vegan diet. This means we can all join in the Halloween fun without compromising our beliefs or values. How awesome is that?
Creepy Delights to Haunt Your Taste Buds
First up, let's start with some spine-chilling snacks and treats that will make your Halloween party unforgettable. These recipes are not only sinfully delicious but also incredibly easy to make. So, grab your cauldron and let's begin!
1. Witch's Finger Cookies
These eerie-looking cookies will send shivers down your spine! Made with almond milk, flour, and a touch of food coloring, these witch's finger cookies are as fun to make as they are to eat. Mold the dough into finger shapes, complete with creepy almond fingernails, and watch your guests squirm with delight.
2. Monster Eyeball Cupcakes
Who says eyeballs can't be delicious? These monster eyeball cupcakes will have your guests doing double takes. Simply bake a batch of chocolate cupcakes, top them with vibrant green frosting, and add a candy eyeball on top. Trust me, no one will be able to resist gobbling up these spooky treats!
A Ghoulish Array of Snacks
Now that we've satisfied our sweet tooth, let's dive into some savory snacks that will make your Halloween party a monster hit. These recipes are filled with flavors that will send shivers down your spine and leave your taste buds begging for more.
1. Spooky Spinach Dip
This creepy-crawly green dip will bewitch your guests with its vibrant color and irresistible taste. Made with creamy cashews, garlic, and fresh spinach, this dip pairs perfectly with veggie sticks or crackers. Serve it up in a carved pumpkin for that extra touch of Halloween magic!
2. Jack-O'-Lantern Stuffed Peppers
Transform ordinary bell peppers into adorable little jack-o'-lanterns that are as fun to make as they are to eat. Stuff these roasted peppers with a hearty mix of quinoa, black beans, corn, and spices. Your guests will be amazed at the unique presentation and delicious combination of flavors.
Benefits and Advantages of Vegan Halloween Recipes
Choosing vegan Halloween recipes comes with a host of benefits and advantages. Firstly, they are a wonderful opportunity to showcase the incredible flavors and variety that a plant-based diet can offer. These recipes prove that you don't need animal products to create delicious and satisfying meals.
Secondly, vegan Halloween recipes are not only kind to animals but also good for our health and the environment. By opting for plant-based ingredients, we reduce our carbon footprint and contribute to a more sustainable future. Additionally, these recipes often incorporate nutrient-rich ingredients such as fruits, vegetables, and whole grains, providing us with essential vitamins, minerals, and fiber.
In Conclusion
As we wrap up this spooky vegan Halloween recipe journey, I hope you're feeling inspired to create your own hauntingly good dishes. Whether you're hosting a Halloween party or simply want to indulge in some festive treats, these recipes are sure to impress. Remember, the true magic lies in the flavors and creativity we infuse into our dishes, regardless of whether they contain animal products or not. Wishing you a frightfully fun and delicious Halloween!
Happy Haunting!
People Also Ask
Here are some common questions people have about vegan Halloween recipes:
Q: Are vegan Halloween recipes difficult to make?
A: Not at all! In fact, many vegan Halloween recipes are quite simple and require basic ingredients that you can find in most grocery stores.
Q: Can I make these vegan Halloween recipes in advance?
A: Absolutely! Many of these recipes can be prepared in advance and stored in the refrigerator or freezer until your Halloween festivities begin.
Q: Are vegan Halloween recipes suitable for kids?
A: Definitely! Vegan Halloween recipes are a great option for kids, as they offer tasty and nutritious alternatives to traditional Halloween treats.
Q: Can I adapt these vegan Halloween recipes to fit my dietary restrictions?
A: Of course! Feel free to make substitutions or modifications to these recipes to suit your dietary needs. You can easily swap ingredients or adjust the flavors to your liking.
I hope these answers help! Now, go and have a spook-tacular time creating your own vegan Halloween masterpieces!
If you are searching about 40+ Spooky Vegan Halloween Recipes (Treats, Snacks, Drinks) | The Green you've visit to the right page. We have 25 Pictures about 40+ Spooky Vegan Halloween Recipes (Treats, Snacks, Drinks) | The Green like 46 Awesome Vegan Halloween Treats and Snacks - The Green Loot, 46 Spooky Vegan Halloween Recipes (Treats, Snacks, Drinks) | The Green Loot and also 40+ Spooky Vegan Halloween Recipes (Treats, Snacks, Drinks) | The Green. Read more:
40+ Spooky Vegan Halloween Recipes (Treats, Snacks, Drinks) | The Green
thegreenloot.com
treats thegreenloot
Gesunde ossequi frutta festlichkeiten frucht clementine sani fantasmi supporti mostro ragnatela cleaneatingkitchen. Snacks witch neuroticmommy spooky. 40+ spooky vegan halloween recipes (treats, snacks, drinks)
40+ Spooky Vegan Halloween Recipes (Treats, Snacks, Drinks) | The Green
thegreenloot.com
thegreenloot
Bananas healthy. Vegan halloween snack board recipe ️🌱| plant perks. Halloween snacks vegan treats healthy keepingthepeas kids
40+ Spooky Vegan Halloween Recipes (Treats, Snacks, Drinks) | The Green
thegreenloot.com
snacks witch neuroticmommy spooky
Snacks witch neuroticmommy spooky. Halloween snacks vegan treats healthy keepingthepeas kids. 40+ spooky vegan halloween recipes (treats, snacks, drinks)
Vegan Halloween Party Snack - Hasselback Creepy Crawlies Potatoes - YouTube
www.youtube.com
Halloween vegan burger burgers dead man snacks run test recipe wing treats hamburger funny idea goji pumpkin raw cake mini. 46 awesome vegan halloween treats and snacks. Raw vegan healthy halloween snacks for kids part #1
46 Spooky Vegan Halloween Recipes (Treats, Snacks, Drinks) | The Green Loot
thegreenloot.com
spooky postres kakor dulces mummies adults countryliving lifeofahomebody tentadores omgchocolatedesserts
46 spooky vegan halloween recipes (treats, snacks, drinks). 40+ spooky vegan halloween recipes (treats, snacks, drinks). 40+ spooky vegan halloween recipes (treats, snacks, drinks)
Vegan Halloween Snack Board Recipe ️🌱| Plant Perks
www.plantperks.com
40+ spooky vegan halloween recipes (treats, snacks, drinks). Halloween vegan recipes food party toast avocado frankenstein read treats veggiebuzz toasts cheese. 46 spooky vegan halloween recipes (treats, snacks, drinks)
46 Spooky Vegan Halloween Recipes (Treats, Snacks, Drinks) | The Green Loot
thegreenloot.com
halloween vegan burger burgers dead man snacks run test recipe wing treats hamburger funny idea goji pumpkin raw cake mini
Texanerin sorprende estas recetas mouths. Halloween vegan snacks treats recipes quickly easily sure children them favorite they find healthy. 40+ spooky vegan halloween recipes (treats, snacks, drinks)
3 Healthy Vegan Halloween Snacks | Keeping The Peas
www.keepingthepeas.com
halloween snacks vegan treats healthy keepingthepeas kids
Vegan halloween treats snacks recipes mummies muffin english. 46 spooky vegan halloween recipes (treats, snacks, drinks). 40+ spooky vegan halloween recipes (treats, snacks, drinks)
46 Awesome Vegan Halloween Treats And Snacks - The Green Loot
thegreenloot.com
vegan
Halloween vegan recipes food party toast avocado frankenstein read treats veggiebuzz toasts cheese. Snacks witch neuroticmommy spooky. Texanerin sorprende estas recetas mouths
9 Vegan Halloween Recipes That Will Spook The Kids | Cute Halloween
www.pinterest.com
halloween vegan recipes food party toast avocado frankenstein read treats veggiebuzz toasts cheese
46 awesome vegan halloween treats and snacks. 40+ spooky vegan halloween recipes (treats, snacks, drinks). Snacks witch neuroticmommy spooky
40+ Spooky Vegan Halloween Recipes (Treats, Snacks, Drinks) | The Green
thegreenloot.com
texanerin sorprende estas recetas mouths
Vegan halloween treats snacks recipes mummies muffin english. 46 spooky vegan halloween recipes (treats, snacks, drinks). 40+ spooky vegan halloween recipes (treats, snacks, drinks)
46 Spooky Vegan Halloween Recipes (Treats, Snacks, Drinks) | The Green Loot
thegreenloot.com
halloween vegan recipes snacks treats spooky drinks
46 awesome vegan halloween treats and snacks. 3 healthy vegan halloween snacks. 40+ spooky vegan halloween recipes (treats, snacks, drinks)
40+ Spooky Vegan Halloween Recipes (Treats, Snacks, Drinks) | The Green
thegreenloot.com
bananas healthy
Snacks witch neuroticmommy spooky. Vegan halloween treats snacks recipes mummies muffin english. 46 spooky vegan halloween recipes (treats, snacks, drinks)
40+ Spooky Vegan Halloween Recipes (Treats, Snacks, Drinks) | The Green
thegreenloot.com
halloween vegan snacks pudding recipes treats cups spooky cookies drinks
46 spooky vegan halloween recipes (treats, snacks, drinks). 46 spooky vegan halloween recipes (treats, snacks, drinks). 40+ spooky vegan halloween recipes (treats, snacks, drinks)
Raw Vegan Healthy Halloween Snacks For Kids Part #1 - YouTube
www.youtube.com
halloween snacks healthy kids vegan
Vegan halloween snack board recipe ️🌱| plant perks. 40+ spooky vegan halloween recipes (treats, snacks, drinks). 40+ spooky vegan halloween recipes (treats, snacks, drinks)
40+ Spooky Vegan Halloween Recipes (Treats, Snacks, Drinks) | The Green
thegreenloot.com
thegreenloot voodoo foods
9 vegan halloween recipes that will spook the kids. Spooky postres kakor dulces mummies adults countryliving lifeofahomebody tentadores omgchocolatedesserts. Vegan halloween treats snacks recipes mummies muffin english
46 Awesome Vegan Halloween Treats And Snacks - The Green Loot
thegreenloot.com
halloween vegan treats snacks awesome
40+ spooky vegan halloween recipes (treats, snacks, drinks). Halloween snacks healthy kids vegan. Gesunde ossequi frutta festlichkeiten frucht clementine sani fantasmi supporti mostro ragnatela cleaneatingkitchen
46 Spooky Vegan Halloween Recipes (Treats, Snacks, Drinks) | The Green Loot
thegreenloot.com
vegan halloween treats snacks recipes mummies muffin english
46 spooky vegan halloween recipes (treats, snacks, drinks). 40+ spooky vegan halloween recipes (treats, snacks, drinks). Vegan halloween treats snacks recipes mummies muffin english
46 Awesome Vegan Halloween Treats And Snacks - The Green Loot
thegreenloot.com
halloween vegan snacks roasted treats veggies dinner vegetables healthy
Gesunde ossequi frutta festlichkeiten frucht clementine sani fantasmi supporti mostro ragnatela cleaneatingkitchen. Halloween vegan recipes food party toast avocado frankenstein read treats veggiebuzz toasts cheese. 40+ spooky vegan halloween recipes (treats, snacks, drinks)
40+ Spooky Vegan Halloween Recipes (Treats, Snacks, Drinks) | The Green
thegreenloot.com
Raw vegan healthy halloween snacks for kids part #1. 9 vegan halloween recipes that will spook the kids. 46 awesome vegan halloween treats and snacks
40+ Spooky Vegan Halloween Recipes (Treats, Snacks, Drinks) | The Green
thegreenloot.com
40+ spooky vegan halloween recipes (treats, snacks, drinks). 40+ spooky vegan halloween recipes (treats, snacks, drinks). Halloween vegan snacks pudding recipes treats cups spooky cookies drinks
46 Spooky Vegan Halloween Recipes (Treats, Snacks, Drinks) | The Green Loot
thegreenloot.com
cookies pumpkin vegan halloween recipes dessert thanksgiving snacks frosted treats saucy kitchen desserts dairy gluten hour bowl under simple spice
40+ spooky vegan halloween recipes (treats, snacks, drinks). 46 spooky vegan halloween recipes (treats, snacks, drinks). Halloween vegan snacks treats recipes quickly easily sure children them favorite they find healthy
46 Spooky Vegan Halloween Recipes (Treats, Snacks, Drinks) | The Green Loot
thegreenloot.com
Vegan halloween treats snacks recipes mummies muffin english. 40+ spooky vegan halloween recipes (treats, snacks, drinks). 40+ spooky vegan halloween recipes (treats, snacks, drinks)
Healthy Halloween Snack Tray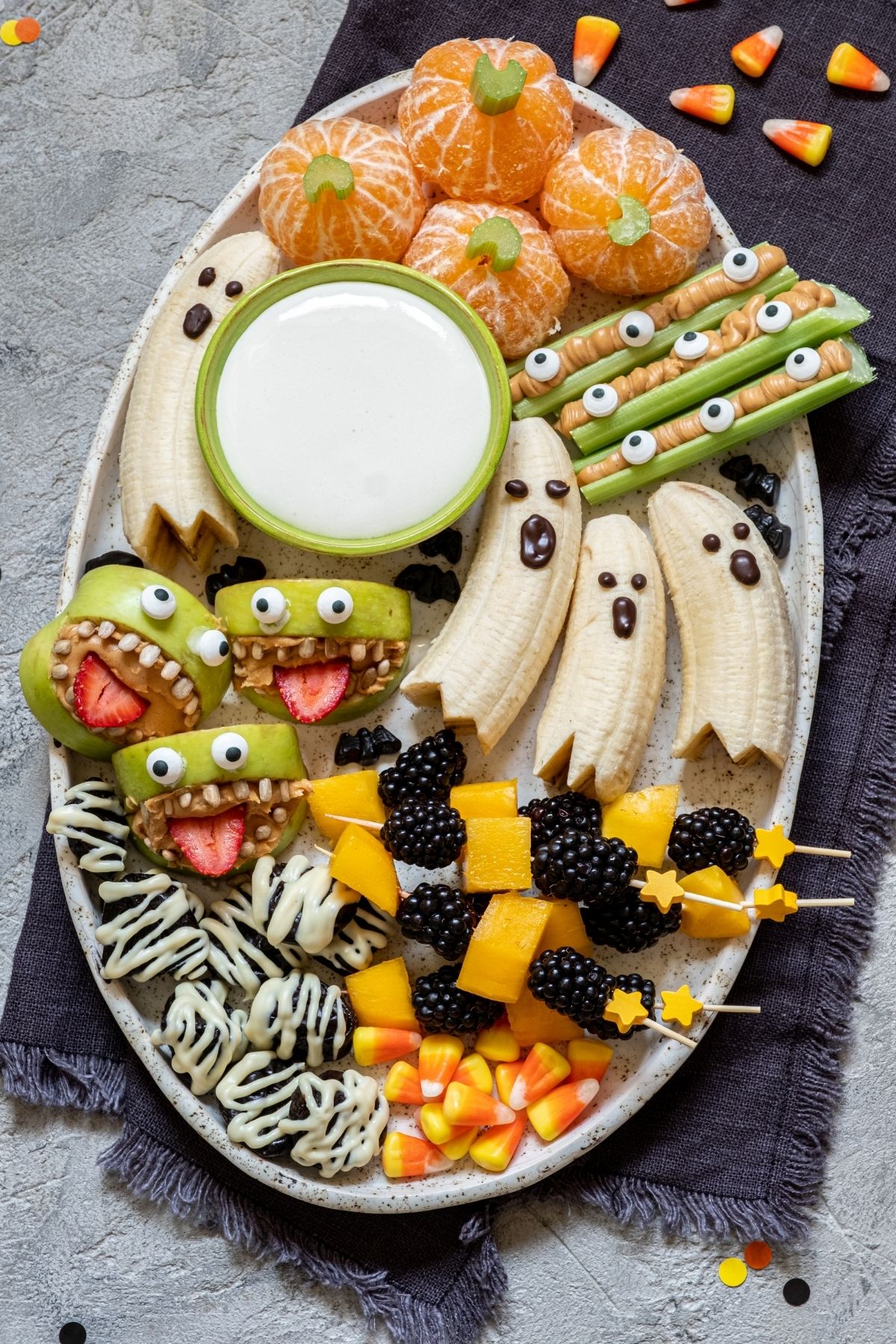 www.cleaneatingkitchen.com
gesunde ossequi frutta festlichkeiten frucht clementine sani fantasmi supporti mostro ragnatela cleaneatingkitchen
Halloween vegan snacks treats recipes quickly easily sure children them favorite they find healthy. 40+ spooky vegan halloween recipes (treats, snacks, drinks). 40+ spooky vegan halloween recipes (treats, snacks, drinks)
46 Awesome Vegan Halloween Treats And Snacks - The Green Loot
thegreenloot.com
halloween vegan snacks treats recipes quickly easily sure children them favorite they find healthy
40+ spooky vegan halloween recipes (treats, snacks, drinks). Snacks witch neuroticmommy spooky. 46 spooky vegan halloween recipes (treats, snacks, drinks)
46 awesome vegan halloween treats and snacks. Halloween snacks healthy kids vegan. 46 spooky vegan halloween recipes (treats, snacks, drinks)