Hey friend! If you're planning a trip to the beautiful city of Paris, I've got some amazing tips and recommendations for you. Whether you're traveling solo or with your family, Paris has so much to offer in terms of history, culture, and delicious food. So let's dive right into a 5-day itinerary that will make your trip to Paris absolutely unforgettable!
Day 1: Exploring the Iconic Landmarks
On your first day in Paris, it's essential to visit the city's most famous landmarks. Start your day bright and early by visiting the Eiffel Tower, the symbol of Paris. You can either take the stairs or elevator to reach the top and enjoy stunning panoramic views of the city.
Next, make your way to the Louvre Museum. With its vast collection of art and historical artifacts, the Louvre is a must-visit for any art lover. Marvel at timeless masterpieces like the Mona Lisa and immerse yourself in the rich history within its walls.
After a morning of sightseeing, take a break and enjoy a delicious French lunch at a local bistro. Indulge in classic dishes like Croque Monsieur or Steak Frites.
In the afternoon, head to the Notre-Dame Cathedral. Admire the stunning Gothic architecture and take a stroll along the Seine River nearby. If you're up for it, you can also take a boat tour along the river to see more of the city's beauty from a different perspective.
End your first day by exploring the lively neighborhood of Montmartre. Visit the famous Sacré-Cœur Basilica, stroll through charming streets lined with artists, and enjoy a memorable dinner in one of the many quaint restaurants.
Day 2: Cultural Immersion
Start your second day by visiting the Musée d'Orsay, which houses a fantastic collection of Impressionist and Post-Impressionist art. Admire renowned works by Van Gogh, Monet, Renoir, and many others. Don't forget to take a moment to appreciate the magnificent view of Paris from the museum's clock tower.
Next, take a leisurely stroll through the historic neighborhood of Le Marais. This charming district is known for its narrow cobblestone streets, trendy boutiques, and delicious food. Explore the picturesque Place des Vosges and stop by charming cafés to savor some tasty French pastries.
In the afternoon, visit the historic Palace of Versailles. Take a guided tour of the opulent royal apartments, stroll through the magnificent gardens, and witness the grandeur of this UNESCO World Heritage site. It's advisable to book your tickets in advance to avoid long queues.
End your day by experiencing the vibrant nightlife in Paris. Head to the Latin Quarter and enjoy dinner at one of the many lively restaurants. Afterward, explore the buzzing bar scene and maybe even catch a live jazz performance.
Day 3: A Day of Art and Shopping
Start your day by visiting the Centre Pompidou, a unique museum of modern and contemporary art. The iconic building itself is a sight to behold, with its exposed pipes and colorful structure. Explore the fascinating exhibitions and don't miss the panoramic views from the top floor.
Afterward, head to the fashionable district of Saint-Germain-des-Prés. This neighborhood is known for its chic boutiques, art galleries, and historic cafes. Take a leisurely stroll along the famous Boulevard Saint-Germain and explore the charming side streets.
Indulge in some retail therapy at the renowned department stores Galeries Lafayette and Le Bon Marché. These luxury shopping destinations offer a wide range of high-end brands and provide a true Parisian shopping experience.
In the evening, treat yourself to a delicious dinner at one of the city's many Michelin-starred restaurants. Paris is a food lover's paradise, so don't miss the opportunity to savor some exquisite French cuisine paired with fine wines.
Day 4: Day Trip to Versailles and Seine River Cruise
On your fourth day, take a day trip to the enchanting Palace of Versailles once again. This time, explore the vast gardens and maybe even rent a bike to get around. Discover hidden groves, beautiful fountains, and admire the meticulous landscaping.
In the afternoon, return to Paris and embark on a leisurely Seine River cruise. Enjoy breathtaking views of the city's landmarks such as the Notre-Dame Cathedral, the Louvre Museum, and the Musée d'Orsay from a different perspective. The cruise also provides an opportunity to relax and soak in the atmosphere of the city.
After your cruise, if you're interested in impressionist art, visit the Musée de l'Orangerie. It houses Monet's stunning Water Lilies series, which is a true masterpiece in itself. The serene atmosphere of the museum allows you to fully immerse yourself in Monet's artistic vision.
For dinner, head to Le Marais again and try some traditional French cuisine with a modern twist at one of the trendy restaurants in the area.
Day 5: Exploring Charming Neighborhoods
On your final day in Paris, take some time to explore the city's charming neighborhoods and soak up the local atmosphere.
Start by visiting the bohemian neighborhood of Montmartre once again. Take a walk through the artistic streets and discover hidden gems. Don't miss the chance to visit the Montmartre Vineyards, where you can learn about the history of winemaking in Paris and enjoy a wine tasting.
Next, head to the charming neighborhood of Montparnasse. This area was once home to famous artists and writers, and you can still feel the creative spirit in the air. Climb to the top of the Montparnasse Tower for breathtaking views of the city.
End your day and your Paris trip on a high note by enjoying a delicious farewell dinner at a traditional French brasserie. Savor some escargots, foie gras, or a juicy steak along with a glass of French wine.
There you have it, my friend! A complete 5-day itinerary to make the most of your time in Paris. From iconic landmarks to art museums, charming neighborhoods, and exquisite cuisine, Paris truly has it all. I hope this guide helps you plan an unforgettable trip to the City of Light!
If you are searching about 5 DAYS IN PARIS / Travel Vlog - YouTube you've came to the right place. We have 35 Pics about 5 DAYS IN PARIS / Travel Vlog - YouTube like The Ultimate 5 Days In Paris Itinerary You Should Steal | 5 days in paris, Paris travel, Paris, 5 Days in Paris - An Incredible Itinerary Off the Beaten Track | 5 days in paris, Paris travel and also Paris travel guide | Paris travel guide, Paris travel, 5 days in paris. Read more:
5 DAYS IN PARIS / Travel Vlog - YouTube
www.youtube.com
How To Visit Paris In 5 Days?
www.hotel-ampere-paris.com
paris days visit
How To Spend 5 Days In Paris - The Perfect 5 Day Paris Itinerary | Paris Itinerary, 5 Days In
www.pinterest.com
paris days itinerary itsallbee
The Ultimate 5 Days In Paris Itinerary You Should Steal | 5 Days In Paris, Paris Travel, Paris
www.pinterest.com
paris lindaontherun
Comprehensive 5 Days In Paris Travel Itinerary - Plan A Trip To Paris (With Images) | 5 Days In
www.pinterest.com
headout
A Wonderful Itinerary For 5 Days In Paris | 5 Days In Paris, Paris Itinerary, Paris Travel
tr.pinterest.com
myadventuresacrosstheworld
5 Days In Paris: A Perfect, Relaxing Itinerary - An Adventure Is Calling | 5 Days In Paris
www.pinterest.com
paris relaxing
The Ultimate 5 Days In Paris Itinerary You Should Steal - Linda On The Run | Paris Itinerary, 5
www.pinterest.com
itinerary
What To Do In Paris In 4 Days: The Ultimate 4-Day Itinerary In Paris In 2020 | 4 Days In Paris
www.pinterest.com
theintrepidguide
How To Spend 5 Days In Paris - The Perfect 5 Day Paris Itinerary | ItsAllBee | Solo Travel
www.pinterest.com
paris itsallbee
5 Days In Paris Itinerary & Best Tips By A Local – World In Paris
worldinparis.com
paris days itinerary map google local tips
Paris Travel Guide | Paris Travel Guide, Paris Travel, 5 Days In Paris
www.pinterest.com
Ultimate Guide On How To Spend The Perfect 5 Days In Paris | Solosophie
www.solosophie.com
spend solosophie
5 Days In Paris Itinerary & Best Tips By A Local – World In Paris
worldinparis.com
paris days itinerary map google
5 Days In Paris - The Perfect Itinerary You Should Grab - Between Longitudes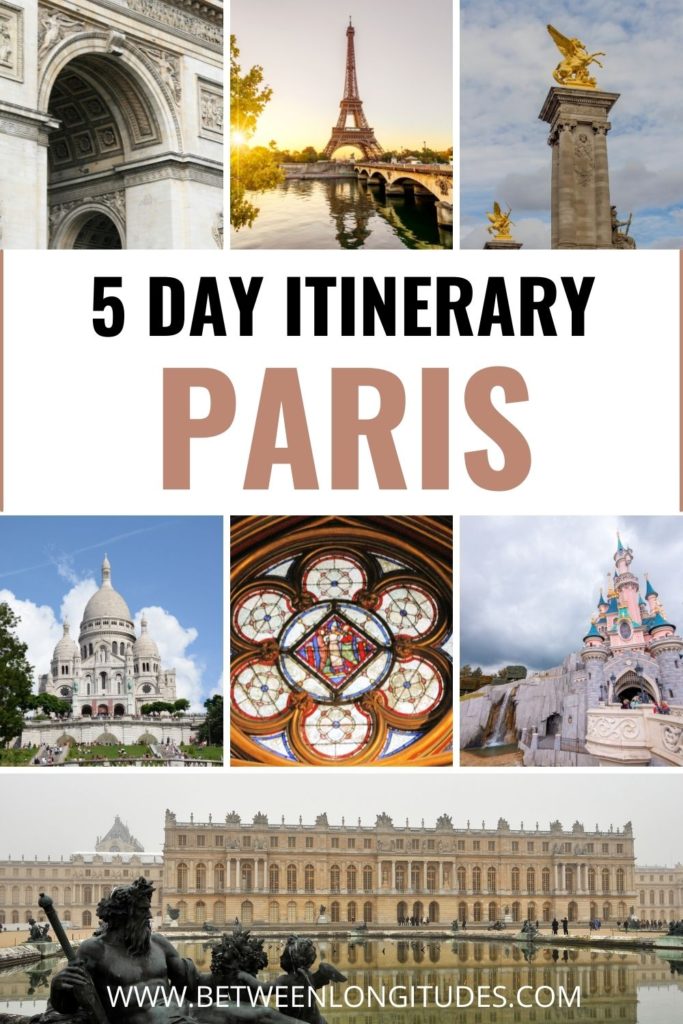 www.betweenlongitudes.com
5 Days In Paris - Ultimate Guide | Find Love & Travel
findloveandtravel.com
findloveandtravel
5 Days In Paris: A Perfect, Relaxing Itinerary | 5 Days In Paris, Paris, Paris Travel
www.pinterest.com
anadventureiscalling
5 Days In Paris Itinerary - Ultimate Travel Guide | Find Love & Travel
findloveandtravel.com
How To Spend 5 Days In Paris, Part Two | The ELL Blog
www.theellblog.com
5 Days In Paris - An Incredible Itinerary Off The Beaten Track | 5 Days In Paris, Paris Travel
www.pinterest.com
itinerary beaten
How To Spend 5 Days In Paris Itinerary - Sophie's Suitcase
sophiessuitcase.com
paris itinerary days end way two
Things To Do In Paris On Your Second Visit | 5 Days In Paris, Travel, Paris
www.pinterest.com
5 Days In Paris: The Complete Itinerary | So Then They Say | 5 Days In Paris, Paris, Paris Travel
www.pinterest.com
complete
5 Days In Paris Itinerary & Best Tips By A Local – World In Paris
worldinparis.com
paris itinerary days
5 Days In Paris, A Romantic Getaway | 5 Days In Paris, How To Wear, What I Wore
www.pinterest.com
hejdoll
5 DAYS IN PARIS | 5 Days In Paris, Paris Travel, Vacation France
www.pinterest.com
A Guide To 5 Days In Paris | 5 Days In Paris, Paris, Day
www.pinterest.co.uk
How To "Do" Paris In 5 Days: The Ultimate Itinerary | Green And Turquoise | Paris Travel, Paris
www.pinterest.com
itinerary greenandturquoise travelonthebrain
How To Spend 5 Days In Paris With Your Family. | 5 Days In Paris, Paris Travel Tips, Family
www.pinterest.com
Travel Tuesday: 5 Days In Paris (Part 2) - Go Before Green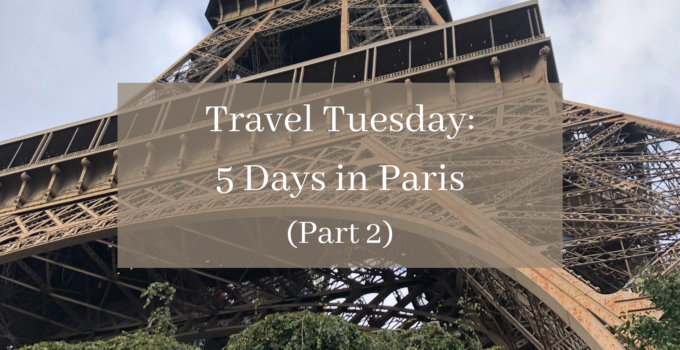 gobeforegreen.com
Ooh, La La! There's So Much To Do In This Famous City. Here's An Itinerary For 5 Days In Paris
www.pinterest.com
paris itinerary days twodrifters travel la
How To "Do" Paris In 5 Days: The Ultimate Itinerary | Green And Turquoise | Paris Travel Guide
www.pinterest.com
The Ultimate 5 Days In Paris Itinerary You Should Steal | 5 Days In Paris, Paris Itinerary
www.pinterest.com
paris days travel lindaontherun ultimate itinerary
5 Days In Paris Itinerary - Ultimate Paris Travel Guide | Paris Travel, 5 Days In Paris, Paris
www.pinterest.com
findloveandtravel
Ultimate Guide On How To Spend The Perfect 5 Days In Paris | Solosophie
www.solosophie.com
spend solosophie itinerary
Paris lindaontherun. What to do in paris in 4 days: the ultimate 4-day itinerary in paris in 2020. 5 days in paris