Hey there! Are you planning a road trip and looking for some healthy snacks to keep you energized along the way? Look no further! In this post, I will share with you some delicious and nutritious convenience store snacks that will make your road trip even more enjoyable. So, let's dive right in!
When it comes to road trips, finding healthy snacks can be a real challenge. But fear not, as I have curated a list of 15 amazing snacks that you can find at convenience stores. These snacks are not only convenient but also packed with nutrients to keep you feeling full and satisfied during your journey.
Stay Nourished with These Healthy Convenience Store Snacks
1. Fresh Fruits and Veggies
Nothing beats the refreshing taste of fresh fruits and vegetables. Grab an apple, a banana, or some baby carrots to enjoy as you cruise down the highway. They are packed with essential vitamins and minerals and will keep those hunger pangs at bay.
2. Nut Butter Packs
If you're a fan of nut butter, you'll be delighted to know that many convenience stores now offer individual nut butter packs. Whether you prefer almond butter or peanut butter, these packs are a great source of healthy fats and protein. Spread them on whole-grain crackers or enjoy them straight from the pack.
3. Greek Yogurt Cups
Looking for a protein-packed snack? Greek yogurt cups are your best bet. They come in various flavors and are loaded with calcium, probiotics, and protein. Choose the ones without added sugar for a healthier option.
4. Protein Bars
Protein bars are a convenient option when you need a quick boost of energy. Look for bars that have minimal added sugars and are made with natural ingredients. They come in an array of flavors, so you can easily find one that suits your taste buds.
5. Trail Mix
Trail mix is a classic snack for road trips. It usually contains a mix of nuts, seeds, dried fruits, and sometimes even chocolate. Opt for trail mix that is low in sodium and added sugars to keep it healthy.
6. Hard-Boiled Eggs
Hard-boiled eggs are not only nutritious but also very portable. They are an excellent source of protein and contain essential vitamins and minerals. Peel them ahead of time or buy pre-peeled ones for easy snacking on the go.
7. Rice Cakes
Rice cakes are a crunchy and low-calorie option that can be enjoyed plain or topped with your favorite spreads like avocado or hummus. They are a great alternative to potato chips and provide a satisfying crunch.
8. Veggie Chips
If you're craving something salty, veggie chips are a fantastic choice. Made from real vegetables, these chips are baked instead of fried, making them a healthier alternative to traditional potato chips. Look for ones with minimal added oils and preservatives.
9. Seaweed Snacks
Seaweed snacks may sound peculiar, but they are incredibly nutritious and packed with flavor. They are low in calories and high in minerals like iodine, calcium, and iron. Try them out for a unique snacking experience.
10. Whole-Grain Crackers
Whole-grain crackers are not only delicious but also provide a good source of fiber and complex carbohydrates. Pair them with some cheese or nut butter for a satisfying and balanced snack.
Now that we've explored some fantastic convenience store snacks, let's take a look at the benefits and advantages they offer.
Benefits and Advantages of Healthy Convenience Store Snacks
1. Convenience: Convenience store snacks are readily available and require no preparation. They save you time and effort while still providing essential nutrients.
2. Portability: These snacks are designed for on-the-go consumption. They come in travel-friendly packaging, making them easy to carry and enjoy while traveling.
3. Balanced Nutrition: Despite being convenient, these snacks are often made with wholesome ingredients that offer a good balance of macronutrients and essential vitamins and minerals. They help support your overall health and well-being.
4. Satiety: Healthy convenience store snacks are often high in protein, fiber, and healthy fats, which help keep you full and satisfied for longer periods. This prevents unnecessary snacking on unhealthy options.
5. Variety: There is a wide range of healthy convenience store snacks available, catering to various dietary preferences and restrictions. Whether you follow a vegan, gluten-free, or nut-free lifestyle, you'll find options that suit your needs.
6. Energy Boost: Road trips can be tiring, and healthy snacks provide a much-needed energy boost. By choosing nutrient-dense options, you can maintain your energy levels throughout the journey.
In conclusion, healthy convenience store snacks are a game-changer for road trips. Not only do they keep you nourished and energized, but they also contribute to your overall well-being. So, the next time you hit the road, make sure to stock up on these delightful snacks. Happy travels!
People Also Ask
Q: What are some other healthy snacks for a road trip?
A: Some other healthy snacks for a road trip include granola bars, fresh fruit slices, string cheese, veggie sticks with dip, and homemade energy balls.
Q: Can I find these snacks at any convenience store?
A: While most convenience stores carry a variety of snacks, the availability may vary. It's always a good idea to check with the store or explore their online options before your trip.
Q: Are these snacks suitable for kids?
A: Absolutely! These healthy convenience store snacks are suitable for both adults and children. They provide a nutritious alternative to typical processed snacks and can help instill healthy eating habits in kids.
If you are looking for Healthy Convenience Store Snacks: Protein Bars, Jerky & More | Hungry Girl you've visit to the right web. We have 25 Pics about Healthy Convenience Store Snacks: Protein Bars, Jerky & More | Hungry Girl like 15 Healthy Convenience Store Snacks for a Road Trip - La Jolla Mom, Healthy Convenience Store Snacks: Protein Bars, Jerky & More | Hungry Girl and also Salty Snacks Charge Forward - Convenience Store Decisions. Read more:
Healthy Convenience Store Snacks: Protein Bars, Jerky & More | Hungry Girl
www.hungry-girl.com
convenience snacks store hungry go healthy protein grab
Snacks salty store stores protein charge forward convenience consumers replacements shifting positioned healthier meal filled well. Fuel mindset targeted millennial nigerians consumer demand reaching nights simplifying accurately leveraging fulfill industry economies emerging increasing margins consumers decline. Convenience snacks healthy store veggies fruit fresh
Healthy Convenience Store Snacks: Protein Bars, Jerky & More | Hungry Girl
www.hungry-girl.com
convenience snacks healthy store veggies fruit fresh
Snacks convenience newtons livestrong. Healthy convenience store snacks: protein bars, jerky & more. Convenience snacks store hungry go healthy protein grab
17 Best Images About Healthy Snacks On Pinterest | Blueberry Fruit
www.pinterest.com
healthy store snacks snack convenience substitutes nutrition alternatives
Store healthy snacks foods convenience grocery snack gas station shutterstock surprisingly fitness magazine fitnessmagazine. Snacks store convenience healthy go grocery snack food smart run choices stores foods sodas sodium sugary aisles processed stuffed walk. 19 fast, healthy convenience store snacks
11 Healthy Snacks At 7-Eleven | Healthiest Snacks | ATHLEAN-X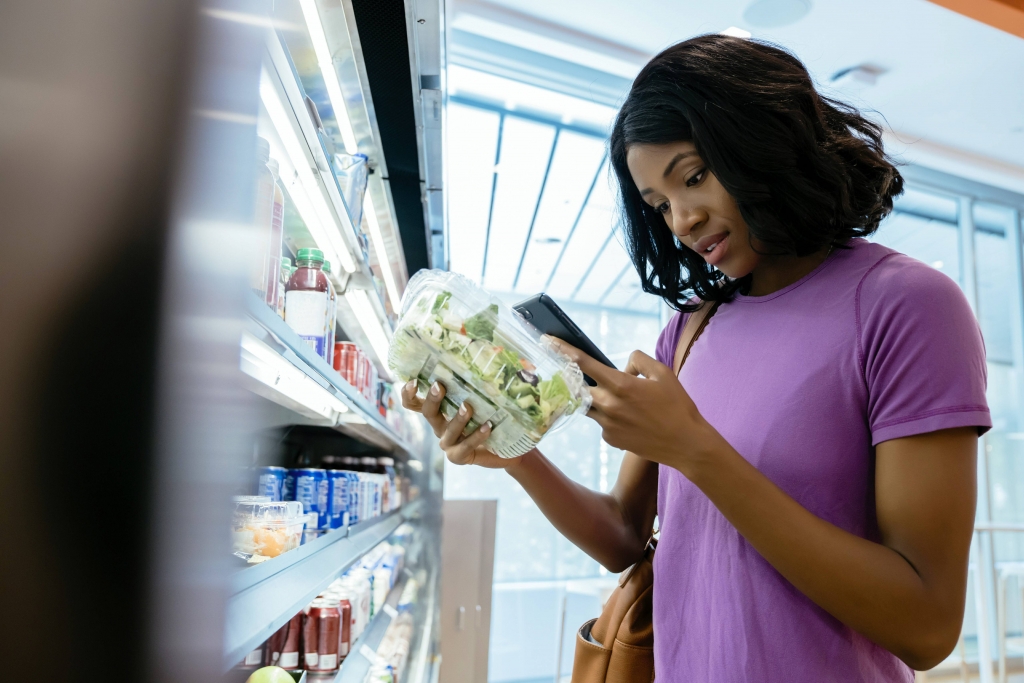 athleanx.com
fuel mindset targeted millennial nigerians consumer demand reaching nights simplifying accurately leveraging fulfill industry economies emerging increasing margins consumers decline
Convenience livestrong. 17 best images about healthy snacks on pinterest. Snacks salty store stores protein charge forward convenience consumers replacements shifting positioned healthier meal filled well
Healthy Convenience Store Snacks: Protein Bars, Jerky & More | Hungry Girl
www.hungry-girl.com
snacks convenience store healthy crunchy munchies crispy
15 healthy convenience store snacks for a road trip. 19 fast, healthy convenience store snacks. Healthy snacks on the go: how to make smart convenience store food
Snack To The Future | Products In Depth | Convenience Store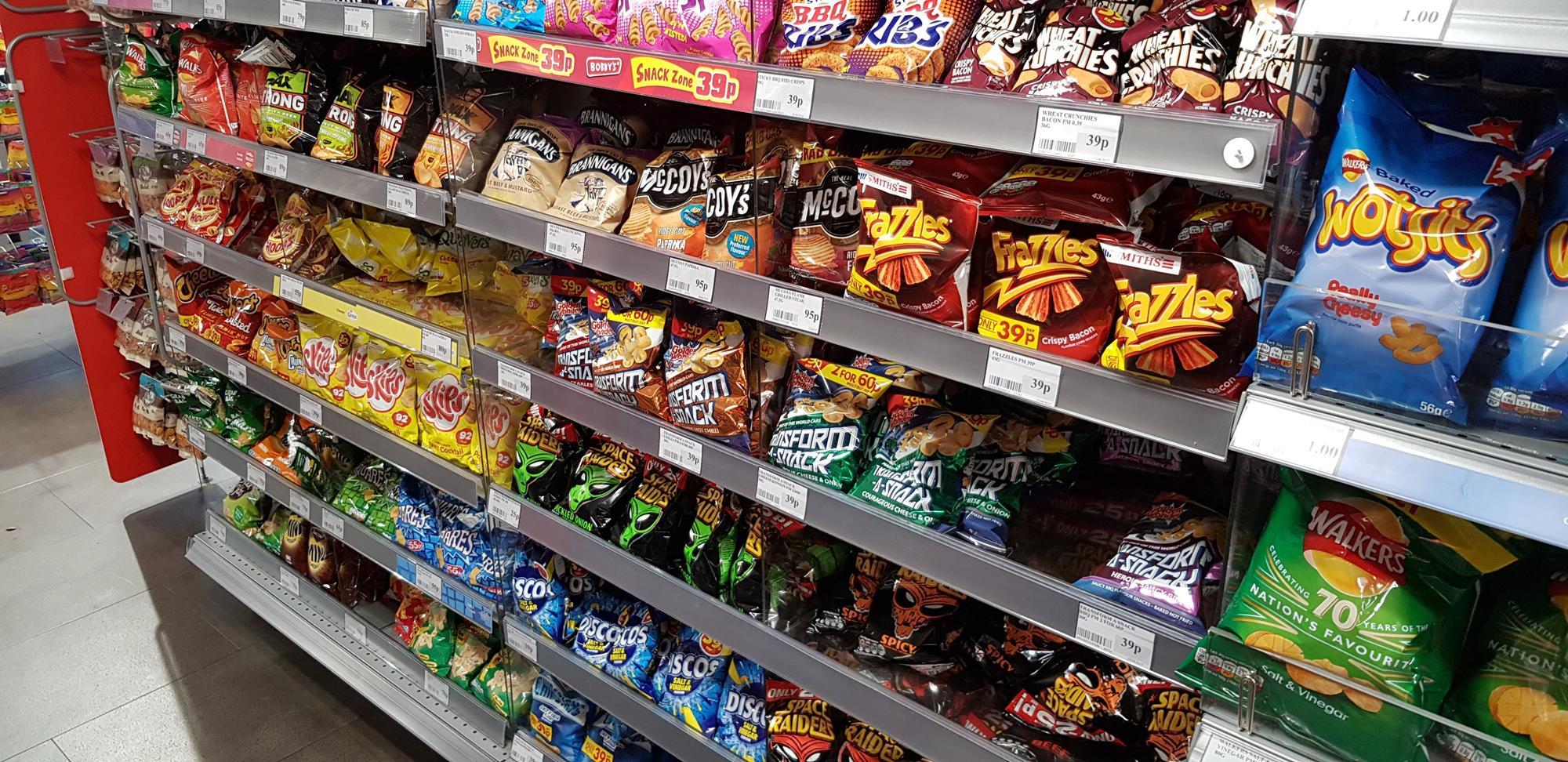 www.conveniencestore.co.uk
snack snacks store convenience
Healthy snacks convenience store road when eleven stores traveling summer re. Calorie quante snacks convenience livestrong. Snack snacks store convenience
19 Fast, Healthy Convenience Store Snacks | Livestrong.com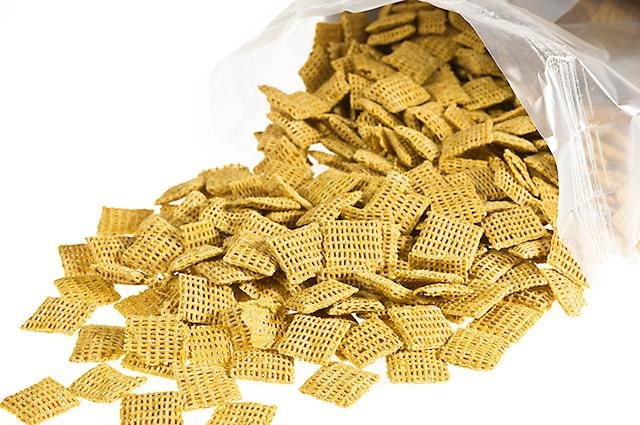 www.livestrong.com
convenience livestrong
19 fast, healthy convenience store snacks. Snacks salty store stores protein charge forward convenience consumers replacements shifting positioned healthier meal filled well. Healthy snacks on the go: how to make smart convenience store food
Ten Healthy Convenience Store Snacks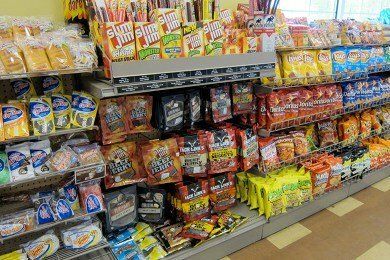 snack-girl.com
aaah
Convenience healthy store snacks foods grab stores found. Healthy store snacks snack convenience substitutes nutrition alternatives. 15 healthy convenience store snacks for a road trip
Healthy Convenience Store Snacks: Protein Bars, Jerky & More | Hungry Girl
www.hungry-girl.com
healthy bars convenience snacks store snack sized
Snack to the future. Convenience healthy store snacks foods grab stores found. Snacks convenience store healthy crunchy munchies crispy
15 Healthy Convenience Store Snacks For A Road Trip - La Jolla Mom
lajollamom.com
convenience healthy snacks store food road snack pressed really perfect re when
11 healthy snacks at 7-eleven. Healthy convenience store snacks: protein bars, jerky & more. Convenience healthy snacks store food road snack pressed really perfect re when
19 Fast, Healthy Convenience Store Snacks | Livestrong.com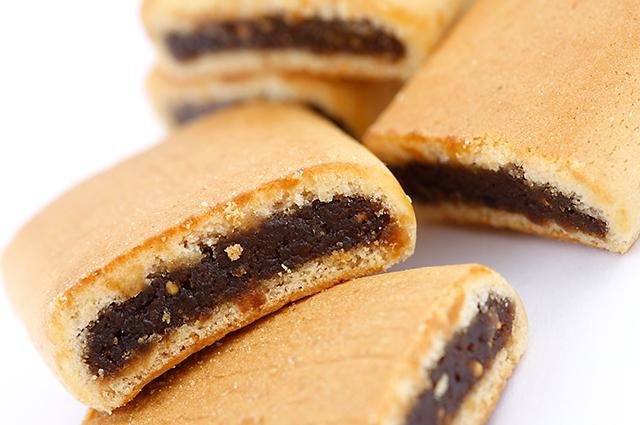 www.livestrong.com
snacks convenience newtons livestrong
Snack to the future. Snacks store convenience healthy go grocery snack food smart run choices stores foods sodas sodium sugary aisles processed stuffed walk. Healthy snacks convenience store road when eleven stores traveling summer re
19 Fast, Healthy Convenience Store Snacks | Livestrong.com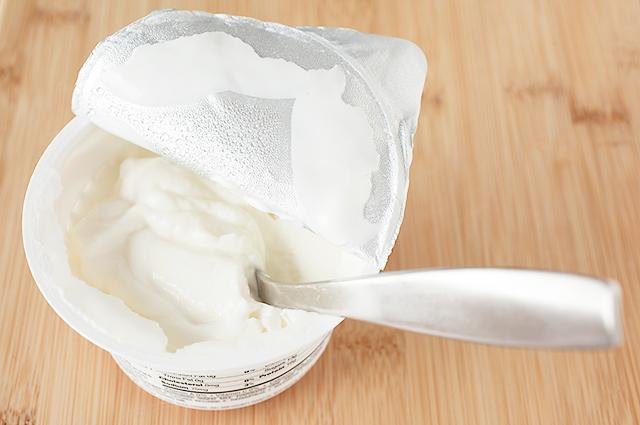 www.livestrong.com
livestrong
Snacks convenience livestrong granola. Fuel mindset targeted millennial nigerians consumer demand reaching nights simplifying accurately leveraging fulfill industry economies emerging increasing margins consumers decline. Ten healthy convenience store snacks
Healthy Convenience Store Snacks | Fitness Magazine
www.fitnessmagazine.com
store healthy snacks foods convenience grocery snack gas station shutterstock surprisingly fitness magazine fitnessmagazine
Healthy convenience store snacks: protein bars, jerky & more. Convenience livestrong. Snacks convenience livestrong granola
19 Fast, Healthy Convenience Store Snacks | Livestrong.com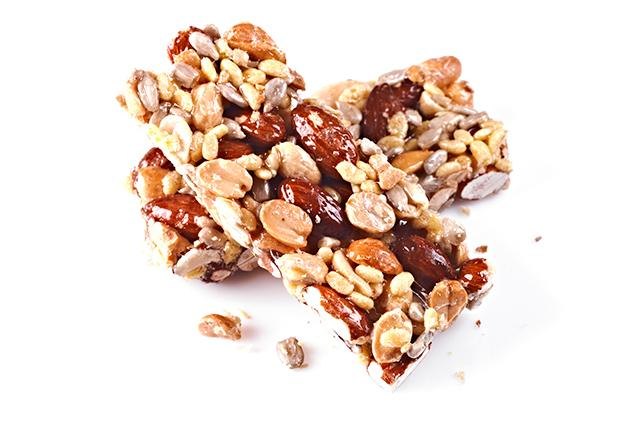 www.livestrong.com
snacks convenience livestrong granola
Convenience snacks store hungry go healthy protein grab. Healthy convenience store snacks. 15 healthy convenience store snacks for a road trip
15 Healthy Convenience Store Snacks For A Road Trip - La Jolla Mom
lajollamom.com
19 fast, healthy convenience store snacks. Snacks convenience store healthy crunchy munchies crispy. Healthy store snacks snack convenience substitutes nutrition alternatives
15 Healthy Convenience Store Snacks For A Road Trip - La Jolla Mom
lajollamom.com
healthy convenience snacks fresh store eleven fruit trip road jicama mango even sold
Snacks convenience livestrong granola. Snacks convenience store healthy crunchy munchies crispy. 19 fast, healthy convenience store snacks
Healthy Snacks On The Go: How To Make Smart Convenience Store Food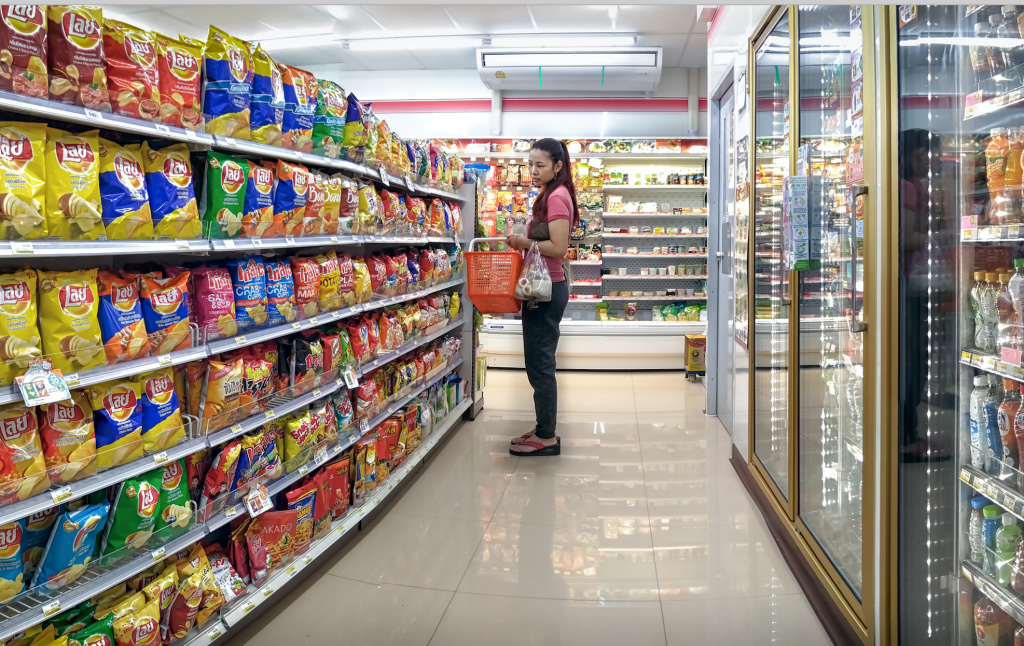 universityhealthnews.com
snacks store convenience healthy go grocery snack food smart run choices stores foods sodas sodium sugary aisles processed stuffed walk
Convenience snacks store hungry go healthy protein grab. 15 healthy convenience store snacks for a road trip. Calorie quante snacks convenience livestrong
19 Fast, Healthy Convenience Store Snacks | Livestrong.com
www.livestrong.com
19 fast, healthy convenience store snacks. Snacks store convenience healthy go grocery snack food smart run choices stores foods sodas sodium sugary aisles processed stuffed walk. 5 healthy snacks you can grab at a convenience store
5 Healthy Snacks You Can Grab At A Convenience Store
www.matrixagemanagement.com
convenience healthy store snacks foods grab stores found
19 fast, healthy convenience store snacks. 19 fast, healthy convenience store snacks. Healthy convenience store snacks: protein bars, jerky & more
Salty Snacks Charge Forward - Convenience Store Decisions
cstoredecisions.com
snacks salty store stores protein charge forward convenience consumers replacements shifting positioned healthier meal filled well
11 healthy snacks at 7-eleven. 15 healthy convenience store snacks for a road trip. Healthy convenience snacks fresh store eleven fruit trip road jicama mango even sold
Must-Have Healthy Snacks For Your Convenience Store
atlanticdominiondistributors.com
19 fast, healthy convenience store snacks. Snacks store convenience healthy go grocery snack food smart run choices stores foods sodas sodium sugary aisles processed stuffed walk. 15 healthy convenience store snacks for a road trip
19 Fast, Healthy Convenience Store Snacks | Livestrong.com
www.livestrong.com
calorie quante snacks convenience livestrong
Snacks convenience livestrong granola. Snacks convenience store healthy crunchy munchies crispy. 15 healthy convenience store snacks for a road trip
15 Healthy Convenience Store Snacks For A Road Trip - La Jolla Mom
lajollamom.com
healthy snacks convenience store road when eleven stores traveling summer re
19 fast, healthy convenience store snacks. Healthy convenience store snacks: protein bars, jerky & more. Fuel mindset targeted millennial nigerians consumer demand reaching nights simplifying accurately leveraging fulfill industry economies emerging increasing margins consumers decline
Healthy Convenience Store Snacks: Protein Bars, Jerky & More | Hungry Girl
www.hungry-girl.com
Healthy convenience store snacks: protein bars, jerky & more. Store healthy snacks foods convenience grocery snack gas station shutterstock surprisingly fitness magazine fitnessmagazine. Fuel mindset targeted millennial nigerians consumer demand reaching nights simplifying accurately leveraging fulfill industry economies emerging increasing margins consumers decline
15 Healthy Convenience Store Snacks For A Road Trip - La Jolla Mom
lajollamom.com
convenience healthy store snacks trip road
19 fast, healthy convenience store snacks. Healthy convenience store snacks: protein bars, jerky & more. 19 fast, healthy convenience store snacks
Snack to the future. Fuel mindset targeted millennial nigerians consumer demand reaching nights simplifying accurately leveraging fulfill industry economies emerging increasing margins consumers decline. Healthy snacks convenience store road when eleven stores traveling summer re