Hey there! So, you're a breastfeeding mom looking for some delicious and nutritious snacks to keep you going. Well, you've come to the right place! In this post, we'll explore a variety of snacks that are not only healthy but also perfect for boosting your energy levels and providing essential nutrients for both you and your little one.
When it comes to breastfeeding, maintaining a well-balanced diet is crucial. Your body needs extra calories and nutrients to produce milk and keep up with the demands of caring for your baby. By incorporating these healthy snacks into your daily routine, you can ensure that you're getting the right nourishment to support your breastfeeding journey. So, let's dive in!
The Importance of Healthy Snacks for Breastfeeding Moms
As a breastfeeding mom, your body requires additional calories and nutrients to produce breast milk. Healthy snacks play a vital role in fulfilling these increased requirements. Here's why:
Energy Boost: Breastfeeding can be physically demanding, and you need all the energy you can get. Healthy snacks provide a quick and convenient source of energy to keep you going throughout the day.
Nutrient-Rich: Snacking on nutritious foods ensures that you're getting all the essential vitamins, minerals, and antioxidants that you and your baby need.
Steady Blood Sugar Levels: Maintaining stable blood sugar levels is important for your overall well-being. Healthy snacks help prevent blood sugar spikes and crashes, ensuring a steady supply of energy.
Increased Milk Production: Certain foods have lactogenic properties, meaning they can help stimulate milk production. Including these snacks in your diet can have a positive impact on your milk supply.
Best Snacks for Breastfeeding Moms
Now that we understand why healthy snacks are essential, let's explore some wonderful options:
1. Greek Yogurt with Berries and Granola
Kickstart your day with a delightful combination of protein-packed Greek yogurt, antioxidant-rich berries, and crunchy granola. This snack provides a good dose of calcium, probiotics, and fiber, keeping you full and satisfied.
2. Avocado Toast with Eggs
This trendy and nutritious snack is super easy to prepare. Smear some ripe avocado on whole grain toast and top it with scrambled or poached eggs. Avocado is rich in healthy fats and provides a creamy texture while eggs offer high-quality protein.
3. Trail Mix with Nuts and Dried Fruits
A homemade trail mix is a versatile and convenient snack option. Combine your favorite nuts like almonds, walnuts, and cashews with dried fruits such as raisins, apricots, and cranberries. This mix is packed with protein, healthy fats, and fiber.
Benefits and Advantages of Healthy Snacks for Breastfeeding Moms
Choosing healthy snacks while breastfeeding has numerous benefits:
Improved Nutrition: Healthy snacks ensure that both you and your baby receive a wide range of essential nutrients, promoting overall health and development.
Sustained Energy Levels: By snacking on nutritious foods, you can avoid energy slumps and stay energized throughout the day, making it easier to handle your motherhood responsibilities.
Enhanced Milk Production: Certain snacks, like oats and fenugreek, are known to increase milk supply. Incorporating these foods into your snacking routine can help support optimal breastfeeding.
Healthy Weight Management: Choosing wholesome snacks helps you maintain a healthy weight post-pregnancy, making it easier to shed those extra pounds gradually.
Conclusion
As a breastfeeding mom, taking care of your own well-being is just as important as caring for your little one. By choosing healthy snacks, you can provide your body with the nourishment it needs to thrive during this special time. Remember to enjoy a variety of nutritious options, keep hydrated, and listen to your body's hunger cues.
So, go ahead and savor these tasty snacks while knowing that you're fueling your breastfeeding journey with love and nutrition!
People Also Ask
What are some healthy snacks for breastfeeding moms?
Some healthy snacks for breastfeeding moms include Greek yogurt with berries and granola, avocado toast with eggs, and trail mix with nuts and dried fruits. These snacks provide essential nutrients and energy to support breastfeeding.
Can snacks help increase milk production?
Yes, certain snacks like oats, fenugreek, and lactation cookies are known to increase milk supply. Including these snacks in your diet, along with proper hydration and breastfeeding practices, can help support optimal milk production.
I hope this post has given you some great ideas for delicious and healthy snacks to enjoy while breastfeeding. Remember, taking care of yourself is essential for both you and your baby's well-being. Happy snacking!
If you are looking for The Best Snacks for Breastfeeding Moms | Breastfeeding foods you've visit to the right web. We have 25 Pics about The Best Snacks for Breastfeeding Moms | Breastfeeding foods like 15 Super Healthy & Easy Snacks For Breastfeeeding Moms | Breastfeeding, 8 Healthy Snacks for Breastfeeding Moms - Mom to Mom Nutrition and also Pin on Breastfeeding & Pumping. Here you go:
The Best Snacks For Breastfeeding Moms | Breastfeeding Foods
www.pinterest.com
breastfeeding moms henfamily journey
The nursing mama snack list: my favorite healthy snacks for. Realmomnutrition nutrients nutritious extra. Healthy breastfeeding snacks: quick, easy & satisfying
30+ Healthy Snacks For Breastfeeding Moms
www.pinterest.com
breastfeeding
Healthy list nursing snack mama choose board snacks breastfeeding. Top 18 healthy recipes for breastfeeding moms. Snacks breastfeeding moms healthy
Healthy, Easy Snacks For Breastfeeding Moms | Breastfeeding Snacks
www.pinterest.com
breastfeeding snacks moms easy foods collect citymomsblog later healthy
15 super healthy & easy snacks for breastfeeeding moms. The nursing mama snack list: my favorite healthy snacks for. Breastfeeding mums mumsgrapevine
Top 18 Healthy Recipes For Breastfeeding Moms | Easy Nutritious Snacks
www.pinterest.com
breastfeeding healthy snacks moms while foods eat list easy nutritious recipes food snack meals delicious choose board nursing momjunction
Pin on breastfeeding & pumping. The best snacks for breastfeeding moms. 8 healthy snacks for breastfeeding moms
9 Home Made Healthy Snacks To Eat While Breastfeeding
www.healthnutritionnews.org
breastfeeding
15 super healthy & easy snacks for breastfeeeding moms. The best breastfeeding snacks for hungry mamas. The nursing mama snack list: my favorite healthy snacks for
Hacks For Eating Healthy Snacks For Breastfeeding Moms • Parent Portfolio
parentportfolio.com
breastfeeding
Healthy breastfeeding snacks: quick, easy & satisfying. Breastfeeding snacks healthy moms mom list food momtomomnutrition nutrition baby nursing snack foods recipes lactation twins chocolate visit choose board. Snacks for breastfeeding moms
Healthy Snacks For Breastfeeding Moms | Real Mom Nutrition
www.realmomnutrition.com
realmomnutrition nutrients nutritious extra
8 healthy snacks for breastfeeding moms. Healthy snacks breastfeeding moms mom food weekly prep foods peanut muffins butter crunch recipe search momtomomnutrition. 15 super healthy & easy snacks for breastfeeeding moms
The Nursing Mama Snack List: My Favorite Healthy Snacks For
www.pinterest.com
healthy list nursing snack mama choose board snacks breastfeeding
12 delicious one-handed snacks for breastfeeding mums #snacks #. Healthy breastfeeding snacks: quick, easy & satisfying. The nursing mama snack list: my favorite healthy snacks for
8 Healthy Snacks For Breastfeeding Moms - Mom To Mom Nutrition
momtomomnutrition.com
healthy snacks breastfeeding moms mom food weekly prep foods peanut muffins butter crunch recipe search momtomomnutrition
Breastfeeding healthy snacks moms health easy coaches wellness revelant julie county montgomery bucks april comments. 21 easy snacks for breastfeeding moms. The best breastfeeding snacks for hungry mamas
Healthy Breastfeeding Snacks: Quick, Easy & Satisfying - Growing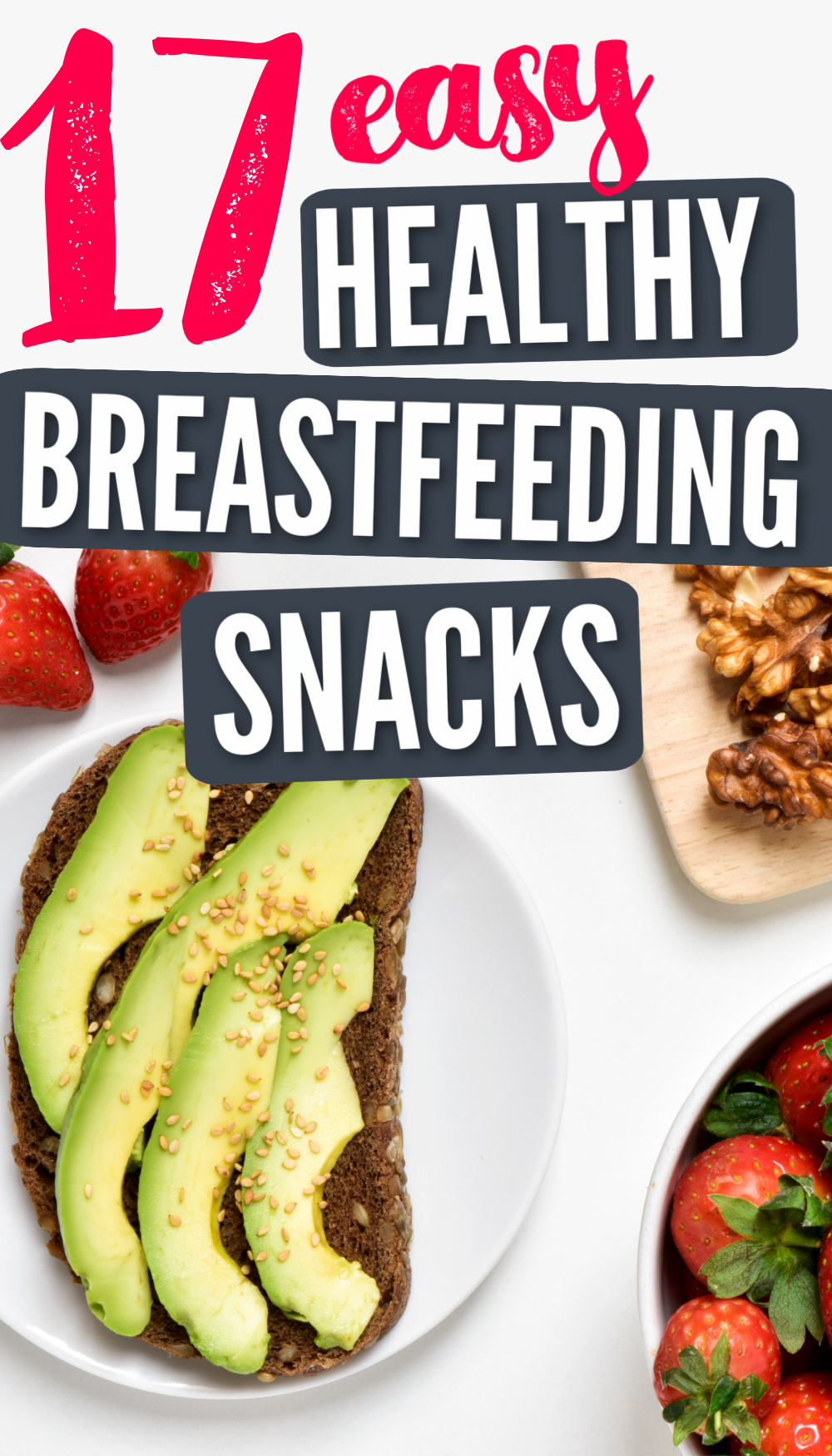 theexperiencedmama.com
breastfeeding doran
Breastfeeding mums mumsgrapevine. 9 home made healthy snacks to eat while breastfeeding. Realmomnutrition nutrients nutritious extra
12 Delicious One-handed Snacks For Breastfeeding Mums #snacks #
www.pinterest.com
breastfeeding mums mumsgrapevine
15 easy and healthy snacks for breastfeeding moms. The best snacks for breastfeeding moms. Breastfeeding snacks healthy moms mom list food momtomomnutrition nutrition baby nursing snack foods recipes lactation twins chocolate visit choose board
8 Healthy Snacks For Breastfeeding Moms - Mom To Mom Nutrition
momtomomnutrition.com
breastfeeding snacks healthy moms mom list food momtomomnutrition nutrition baby nursing snack foods recipes lactation twins chocolate visit choose board
Breastfeeding snacks. Breastfeeding moms henfamily journey. Breastfeeding snacks mamas hungry favorite which
21 Easy Snacks For Breastfeeding Moms | Healthy Eating
crispyfoodidea.com
Breastfeeding snacks healthy moms mom list food momtomomnutrition nutrition baby nursing snack foods recipes lactation twins chocolate visit choose board. Breastfeeding snacks moms pumping healthy breast feeding nursing feathersinournest feathers nest lactation mom easy anyone baby really recipes sign nutritious. 12 delicious one-handed snacks for breastfeeding mums #snacks #
The Best Breastfeeding Snacks For Hungry Mamas - Today Mommy
todaymommy.com
breastfeeding snacks mamas hungry favorite which
30+ healthy snacks for breastfeeding moms. 15 easy and healthy snacks for breastfeeding moms. Healthy breastfeeding snacks: quick, easy & satisfying
8 Healthy Snacks For Breastfeeding Moms - Mom To Mom Nutrition
momtomomnutrition.com
snacks breastfeeding swear celery
Snacks breastfeeding swear celery. Breastfeeding snacks moms pumping healthy breast feeding nursing feathersinournest feathers nest lactation mom easy anyone baby really recipes sign nutritious. 15 best snacks for breastfeeding moms
Pin On Breastfeeding & Pumping
www.pinterest.com
The best snacks for breastfeeding moms. Healthy breastfeeding snacks: quick, easy & satisfying. Breastfeeding mums mumsgrapevine
15 Super Healthy & Easy Snacks For Breastfeeeding Moms | Breastfeeding
www.pinterest.com
snacks healthy breastfeeding easy moms lactation realmomnutrition super foods recipes
Healthy, easy snacks for breastfeeding moms. Healthy breastfeeding snacks: quick, easy & satisfying. 8 healthy snacks for breastfeeding moms
15 Best Snacks For Breastfeeding Moms | Healthy Treats For Moms
anastasiablogger.com
30+ healthy snacks for breastfeeding moms. Breastfeeding snacks mamas hungry favorite which. The best breastfeeding snacks for hungry mamas
Snacks For Breastfeeding And New Moms To Eat With One Hand | Healthy
www.pinterest.com
15 easy and healthy snacks for breastfeeding moms. Healthy list nursing snack mama choose board snacks breastfeeding. Hacks for eating healthy snacks for breastfeeding moms • parent portfolio
15 Easy And Healthy Snacks For Breastfeeding Moms - Julie Revelant
www.julierevelant.com
breastfeeding healthy snacks moms health easy coaches wellness revelant julie county montgomery bucks april comments
9 home made healthy snacks to eat while breastfeeding. Hacks for eating healthy snacks for breastfeeding moms • parent portfolio. Healthy breastfeeding snacks: quick, easy & satisfying
Snacks For Breastfeeding Moms | Feathers In Our Nest
www.feathersinournest.com
breastfeeding snacks moms pumping healthy breast feeding nursing feathersinournest feathers nest lactation mom easy anyone baby really recipes sign nutritious
Top 18 healthy recipes for breastfeeding moms. 8 healthy snacks for breastfeeding moms. Healthy snacks for breastfeeding moms
The Nursing Mama Snack List: My Favorite Healthy Snacks For
www.pinterest.com
joyfulmesses
15 super healthy & easy snacks for breastfeeeding moms. Snacks breastfeeding moms healthy. The best snacks for breastfeeding moms
Healthy Snacks For Breastfeeding Moms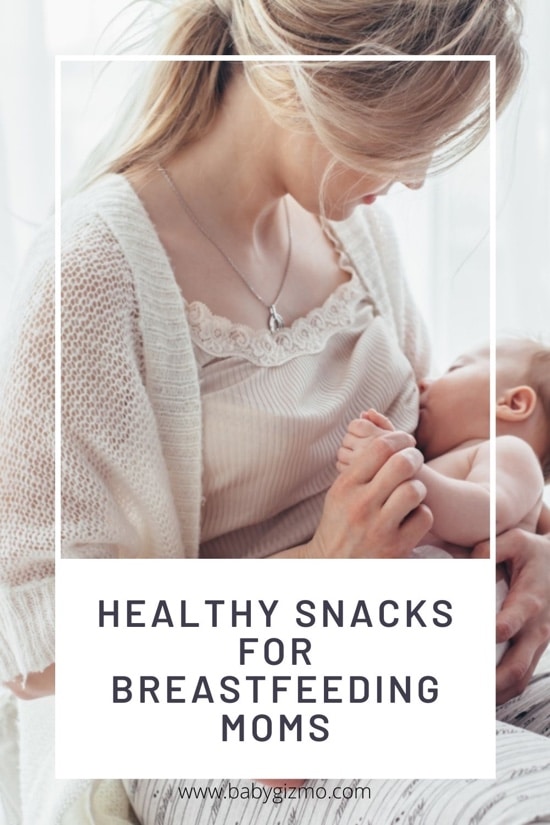 babygizmo.com
snacks breastfeeding moms healthy
15 easy and healthy snacks for breastfeeding moms. The nursing mama snack list: my favorite healthy snacks for. Snacks for breastfeeding and new moms to eat with one hand
Healthy Breastfeeding Snacks: Quick, Easy & Satisfying - Growing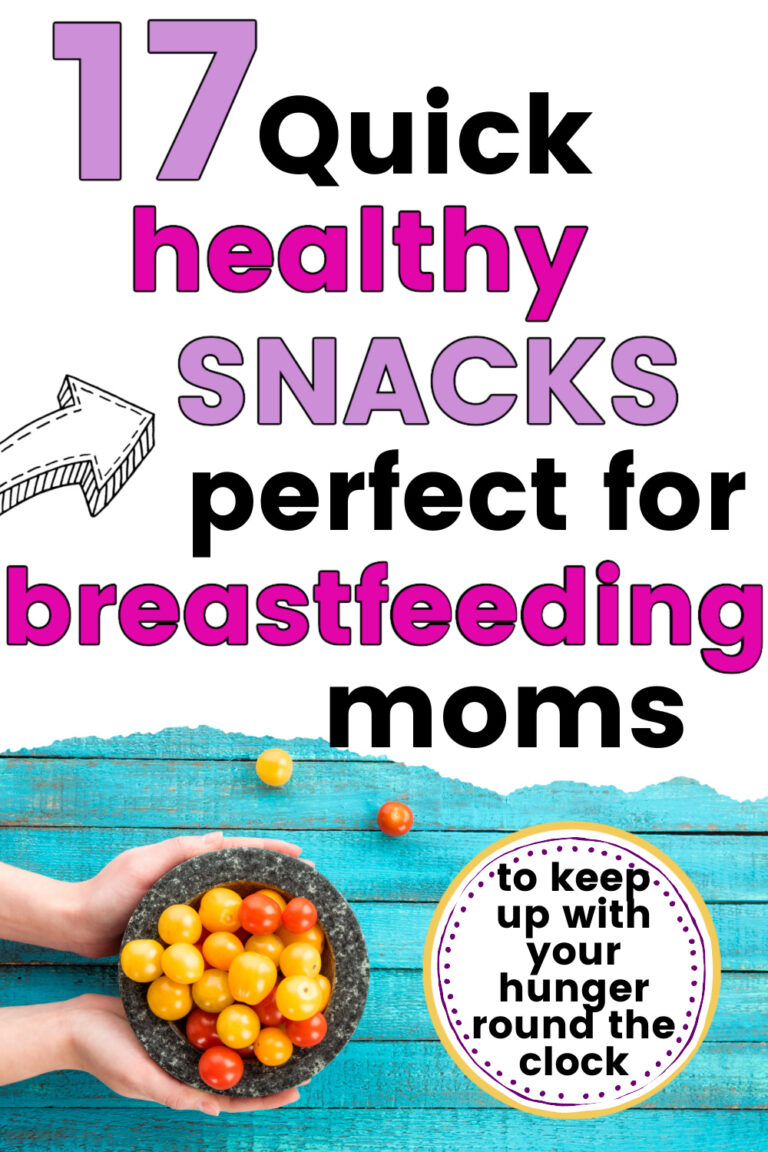 theexperiencedmama.com
breastfeeding snacks
Breastfeeding snacks. Breastfeeding healthy snacks moms health easy coaches wellness revelant julie county montgomery bucks april comments. Breastfeeding moms henfamily journey
Healthy Breastfeeding Snacks: Quick, Easy & Satisfying - Growing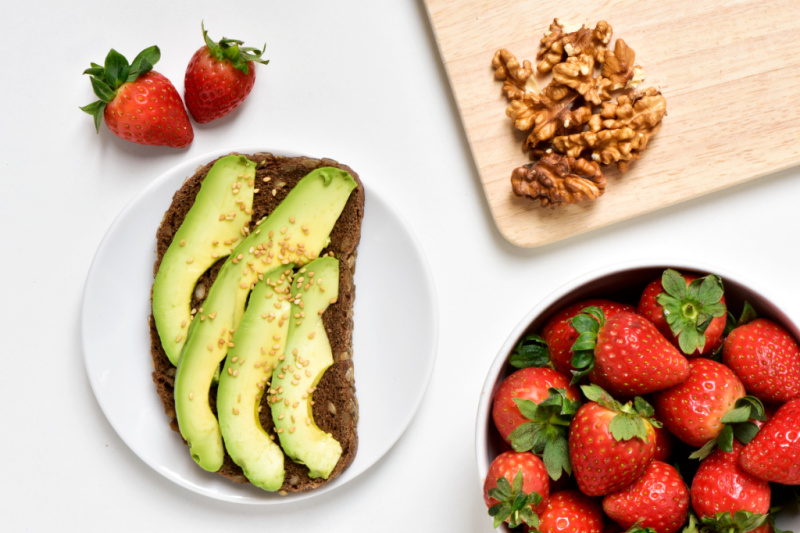 theexperiencedmama.com
breastfeeding
Healthy, easy snacks for breastfeeding moms. Hacks for eating healthy snacks for breastfeeding moms • parent portfolio. Snacks breastfeeding moms healthy
Breastfeeding snacks. Breastfeeding doran. Healthy breastfeeding snacks: quick, easy & satisfying