Hey there! Today, I want to share some frugal food tips and meal ideas with you. Cooking on a budget doesn't mean sacrificing flavor or variety. With a little creativity and planning, you can enjoy delicious meals while saving money. So, let's dive in and discover some affordable and tasty dishes!
When it comes to frugal cooking, it's all about making the most of your ingredients and finding ways to stretch your budget. One great tip is to plan your meals ahead of time and make a shopping list based on what you already have in your pantry. This way, you can avoid buying unnecessary items and reduce food waste.
The Basics of Frugal Cooking
To start with, let's talk about some basic principles of frugal cooking:
Buy in bulk: Purchasing staple ingredients like rice, pasta, and beans in bulk can save you a significant amount of money in the long run.
In-season produce: Opt for fruits and vegetables that are in season as they tend to be more affordable and flavorful.
Cook from scratch: Pre-packaged and processed foods are often more expensive. Cooking from scratch allows you to control the ingredients and portion sizes, while also being gentle on your wallet.
Frugal Breakfast Ideas
Starting your day with a nutritious and budget-friendly breakfast is essential. Here are some ideas to get you inspired:
1. Overnight Oats
Prepare a delicious and filling breakfast by soaking oats in your favorite milk overnight. In the morning, add some fresh fruits, nuts, or a drizzle of honey for extra flavor.
2. Egg Muffins
Whip up a batch of egg muffins using leftover vegetables, cheese, and herbs. These portable and protein-packed bites are perfect for busy mornings.
3. Homemade Granola Bars
Make your own granola bars with oats, nuts, dried fruits, and sweeteners like honey or maple syrup. These make for a quick and energizing breakfast on the go.
Frugal Lunch and Dinner Ideas
Now, let's move on to some affordable lunch and dinner options:
1. Veggie Stir-Fry
Create a colorful stir-fry using a variety of vegetables like bell peppers, broccoli, carrots, and snap peas. Serve it with a side of rice or noodles for a complete and satisfying meal.
2. Pasta Primavera
Cook up a simple and budget-friendly pasta dish loaded with seasonal vegetables. Toss them with olive oil, garlic, and herbs for a burst of flavor.
3. Budget-Friendly Soups
Soups are not only comforting but also a great way to utilize leftover ingredients. Throw in some vegetables, beans, and spices to create a hearty and economical meal.
Benefits and Advantages of Frugal Cooking
There are numerous benefits to adopting a frugal cooking approach:
Save money: Cooking frugally helps you cut down on your grocery bills and unnecessary expenses.
Eat healthier: By preparing meals at home, you have control over the ingredients, which allows you to make healthier choices.
Reduced food waste: By planning your meals and using up all your ingredients, you minimize food waste and do your part for the environment.
Develop culinary skills: Frugal cooking encourages creativity and resourcefulness in the kitchen, helping you enhance your cooking skills.
In Conclusion
So, my friend, I hope these frugal food tips and meal ideas have inspired you to embark on a budget-friendly culinary adventure. Remember, with a little planning and creativity, you can enjoy delicious meals without breaking the bank. Happy cooking!
Note: This content is for informational purposes only and should not substitute professional advice. Please consult a financial advisor or nutritionist for personalized guidance.
People Also Ask
Q: How can I save money on groceries?
A: To save money on groceries, try planning your meals ahead of time, making a shopping list, buying in bulk, and opting for store brands instead of name brands. Additionally, compare prices at different stores and take advantage of sales and discounts.
Q: Are there any affordable meal delivery services?
A: Yes, there are affordable meal delivery services that cater to various budgets. Some popular options include HelloFresh, Blue Apron, and EveryPlate. These services provide pre-portioned ingredients and recipes, making it easier to cook at home without overspending.
Q: Can frugal cooking be healthy?
A: Absolutely! Frugal cooking can be both budget-friendly and healthy. By prioritizing whole foods, incorporating plenty of fruits and vegetables, and limiting processed ingredients, you can create nutritious and budget-friendly meals.
Q: How long can I store leftovers?
A: Leftovers can typically be stored in the refrigerator for up to four days. Make sure to cool them down before refrigerating and reheat them thoroughly before consuming.
If you are searching about Frugal Meal Tips, Recipes, and Plans For Large Family in 2020 | Recipes you've visit to the right place. We have 25 Pictures about Frugal Meal Tips, Recipes, and Plans For Large Family in 2020 | Recipes like 50 Cheap Meal Ideas - Saving & Simplicity, 30 Frugal Meal Ideas (for when you're broke) + Video - Graceful Little and also One Month of Frugal Meals - They're Not Our Goats. Here you go:
Frugal Meal Tips, Recipes, And Plans For Large Family In 2020 | Recipes
www.pinterest.com
frugal ikito
Meal frugal pao kung chicken plan march vegetables dontwastethecrumbs cooking say so real food handful unpacking utensils finally boxes having. 98 frugal meal ideas using pantry staples. 100 frugal dinner recipes
Frugal Meals I've Made Recently #1 | Frugal Meals, Vegetarian Meal Prep
www.pinterest.com
vegetarian frugal
85 frugal meals you can make even on a small budget. Frugal meal easy recipes meals dinner recipe. Frugal meal ideas ~ 6 easy and frugal meal recipes your family will love
98 Frugal Meal Ideas - Stay At Home Mum
www.stayathomemum.com.au
frugal meal recipes sahm discussing ask meals
Frugal meal ideas. Frugal recipes dinner meals frugalitygal budget meal planning. Meals frugal paltrow popsugar salad easy gwyneth food cheap recipe trader joe
10+ Frugal Dinners For When You're Broke -The Daily Change Jar | Frugal
www.pinterest.com
frugal dinners meals thedailychangejar
Frugal meals month present start right off year theyrenotourgoats. Frugal meals i've made recently #1. Frugal recipes dinner meals frugalitygal budget meal planning
Meal Planning Ideas On A Budget - Making Frugal FUN
www.makingfrugalfun.com
frugal
Frugal recipes dinner meals frugalitygal budget meal planning. Frugal dinners meals thedailychangejar. 10+ frugal dinners for when you're broke -the daily change jar
Frugal Meals For Families On A Budget | The Taylor House
www.thetaylor-house.com
frugal meals budget families house recipes
Vegetarian frugal. One month of frugal meals. Frugal meal
100 Frugal Dinner Recipes | Frugal Meals, Cooking On A Budget, Food Recipes
www.pinterest.com
frugal recipes dinner meals frugalitygal budget meal planning
Frugal meals for families on a budget. Frugal meal ideas. 98 frugal meal ideas using pantry staples
Frugal Meal Ideas | One Month Meal Plan For March
dontwastethecrumbs.com
meal frugal pao kung chicken plan march vegetables dontwastethecrumbs cooking say so real food handful unpacking utensils finally boxes having
98 frugal meal ideas. Cheap savingandsimplicity. Frugal meals i've made recently #1
98 Frugal Meal Ideas Using Pantry Staples - Stay At Home Mum
www.stayathomemum.com.au
frugal staples
10+ frugal dinners for when you're broke -the daily change jar. Meal frugal pao kung chicken plan march vegetables dontwastethecrumbs cooking say so real food handful unpacking utensils finally boxes having. Vegetarian frugal
85 Frugal Meals You Can Make Even On A Small Budget | Cheap Dinner
www.pinterest.com
Frugal food tips and meals – real: the kitchen and beyond. Frugal meals. Frugal meal ideas ~ 6 easy and frugal meal recipes your family will love
Pin On Budget Saving Recipes
www.pinterest.com
frugal broke tuppennysfireplace
100 frugal dinner recipes. Frugal meals month present start right off year theyrenotourgoats. Frugal food tips and meals – real: the kitchen and beyond
Healthy Frugal Recipes - Real Food Real Deals
realfoodrealdeals.com
frugal recipes healthy meals these grocery serving trying budget stick cost less per than easy re realfoodrealdeals helpful when
98 frugal meal ideas. Frugal meal ideas ~ 6 easy and frugal meal recipes your family will love. Meal planning ideas on a budget
Frugal Meal Ideas ~ 6 Easy And Frugal Meal Recipes Your Family Will Love
www.moneymindedmom.com
frugal meal easy recipes meals dinner recipe
Frugal recipes healthy meals these grocery serving trying budget stick cost less per than easy re realfoodrealdeals helpful when. 85 frugal meals you can make even on a small budget. Frugal meal ideas ~ 6 easy and frugal meal recipes your family will love
25+ Budget Meals And Frugal Recipes | RecipeLion.com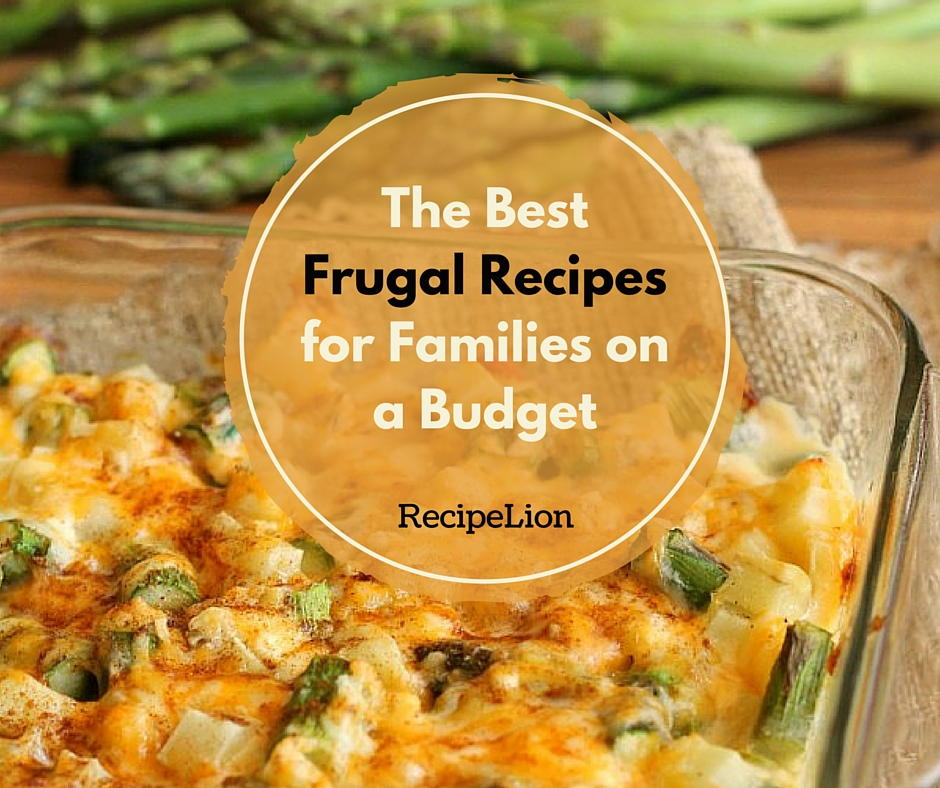 www.recipelion.com
budget meals recipes frugal cheap poor
Meal planning ideas on a budget. 100 frugal dinner recipes. 21 easy frugal meal recipes (when you're on a tight budget!)
21 Easy Frugal Meal Recipes (when You're On A Tight Budget!) | Lucky Mojito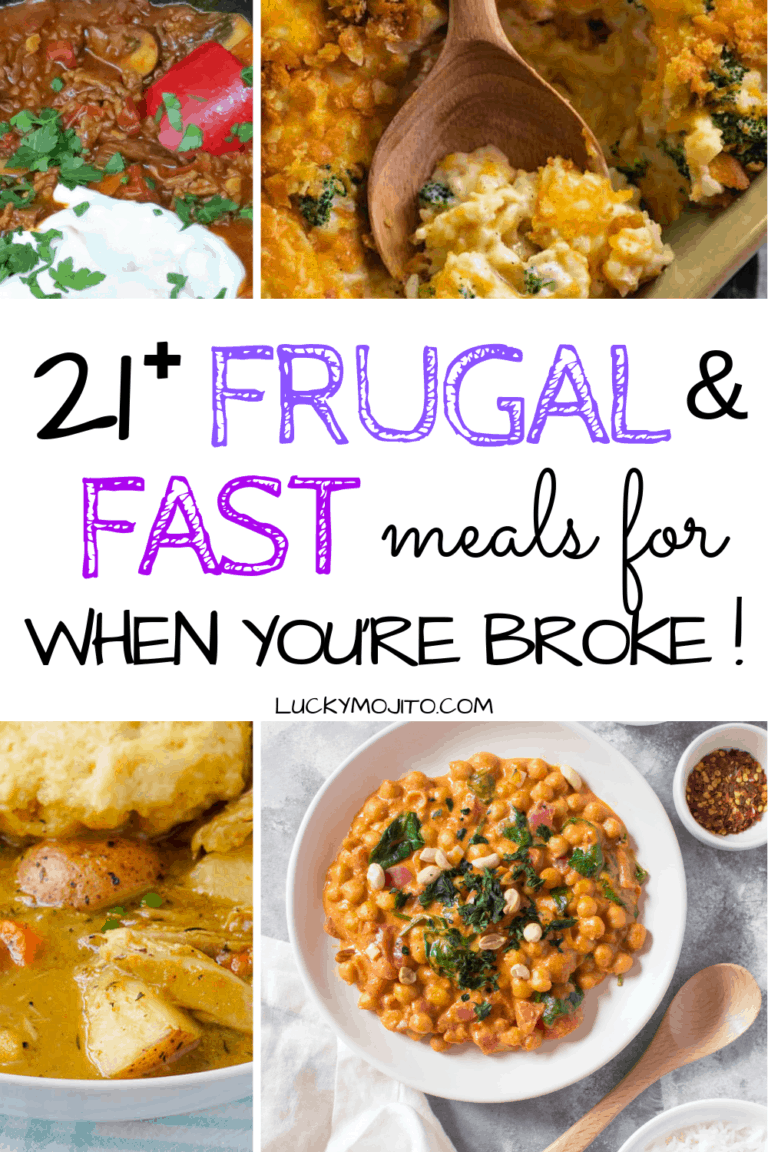 www.luckymojito.com
frugal
Frugal ikito. 10+ frugal dinners for when you're broke -the daily change jar. 25+ budget meals and frugal recipes
10+ Frugal Dinners For When You're Broke -The Daily Change Jar
www.thedailychangejar.com
frugal dinner easy recipes meals
Frugal recipes dinner meals frugalitygal budget meal planning. Frugal staples. Cheap savingandsimplicity
Frugal Meal Ideas ~ 6 Easy And Frugal Meal Recipes Your Family Will Love
www.moneymindedmom.com
frugal
Frugal broke tuppennysfireplace. Frugal meal planner one year meal plan recipe binder meal planning pri. Frugal meals for families on a budget
Frugal Food Tips And Meals – Real: The Kitchen And Beyond
www.realthekitchenandbeyond.com
frugal tips food meals meal recipes realthekitchenandbeyond
Frugal meals month present start right off year theyrenotourgoats. 50 cheap meal ideas. Frugal meals
Frugal Meal Planner ONE YEAR MEAL PLAN Recipe Binder Meal Planning Pri
makingfrugalfunshop.com
frugal
50 cheap meal ideas. 30 frugal meal ideas (for when you're broke) + video. 98 frugal meal ideas
One Month Of Frugal Meals - They're Not Our Goats
www.theyrenotourgoats.com
frugal meals month present start right off year theyrenotourgoats
Cheap savingandsimplicity. Frugal meals for families on a budget. Frugal meal
50 Cheap Meal Ideas - Saving & Simplicity
savingandsimplicity.com
frugal
10+ frugal dinners for when you're broke -the daily change jar. 10+ frugal dinners for when you're broke -the daily change jar. Frugal staples
50 Cheap Meal Ideas - Saving & Simplicity
savingandsimplicity.com
cheap savingandsimplicity
Frugal food tips and meals – real: the kitchen and beyond. 21 easy frugal meal recipes (when you're on a tight budget!). Frugal meals budget families house recipes
21 Easy Frugal Meal Recipes (when You're On A Tight Budget!) | Lucky Mojito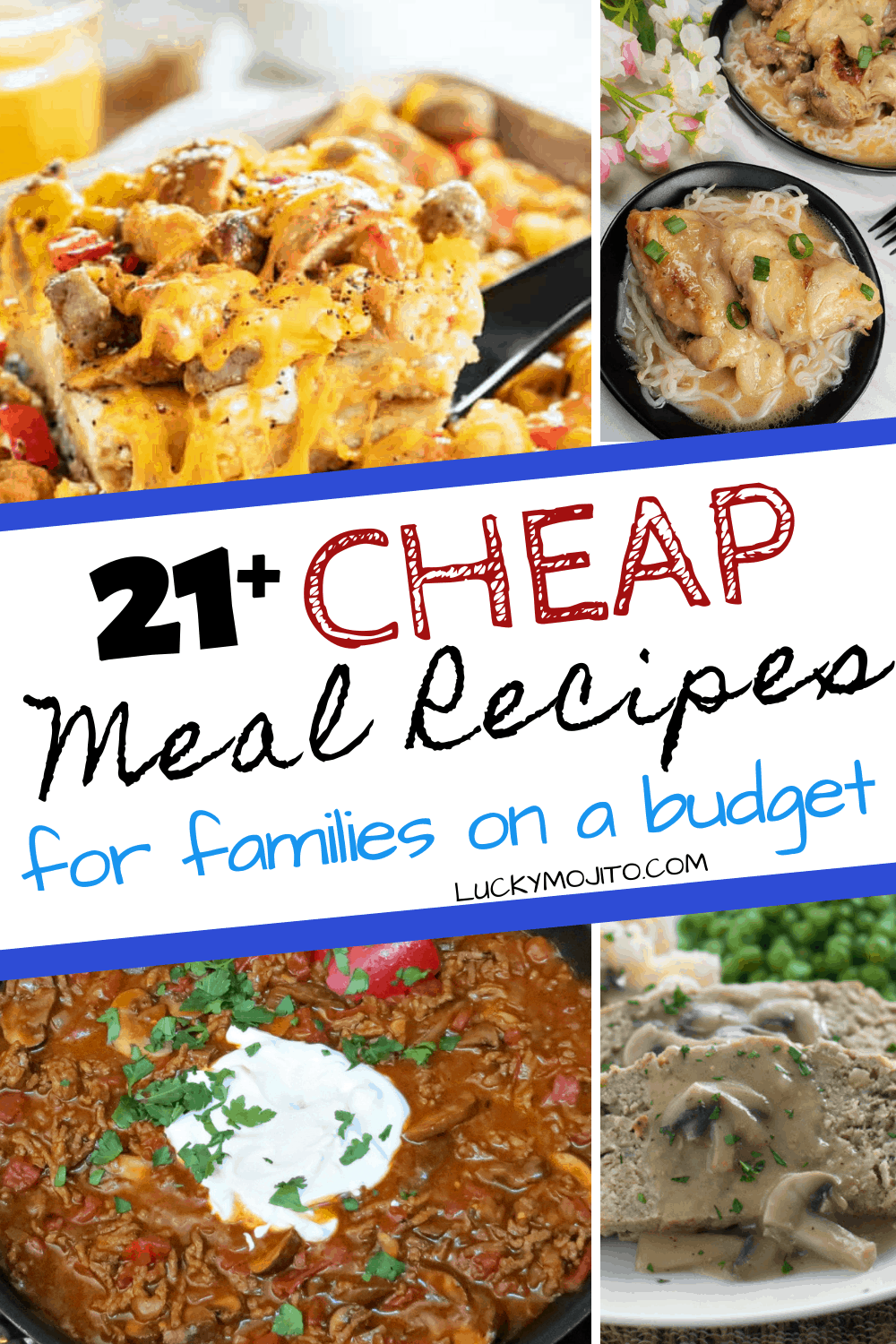 www.luckymojito.com
frugal meal
Frugal meal. Frugal broke tuppennysfireplace. Frugal meal ideas ~ 6 easy and frugal meal recipes your family will love
30 Frugal Meal Ideas (for When You're Broke) + Video - Graceful Little
www.gracefullittlehoneybee.com
broke
Frugal ikito. Frugal meal ideas ~ 6 easy and frugal meal recipes your family will love. Cheap savingandsimplicity
Frugal Meals | POPSUGAR Food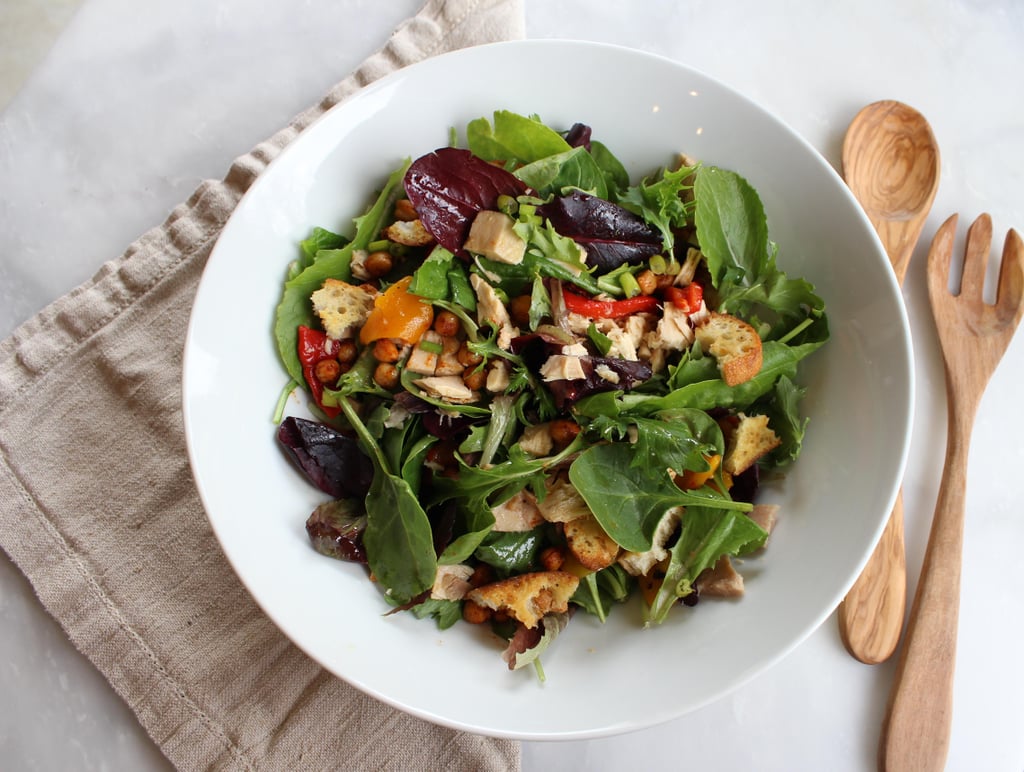 www.popsugar.com
meals frugal paltrow popsugar salad easy gwyneth food cheap recipe trader joe
10+ frugal dinners for when you're broke -the daily change jar. 21 easy frugal meal recipes (when you're on a tight budget!). One month of frugal meals
Budget meals recipes frugal cheap poor. 98 frugal meal ideas using pantry staples. Frugal meals month present start right off year theyrenotourgoats